Does The Queen Really Have Legal Custody Of Her Great-Grandchildren? - Exclusive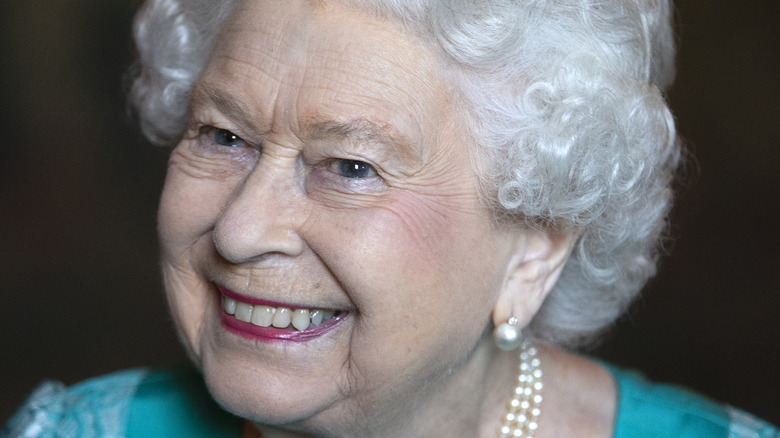 Wpa Pool/Getty Images
Queen Elizabeth is one of the busiest women in the world. Even at her advanced age, Her Majesty keeps an active schedule that includes meeting with dignitaries, signing Parliamentary legislation, hosting palace receptions, answering mail, and attending special events such as the recent reception for the organizers of next year's Platinum Jubilee lunch. (She wowed the guests by cutting the cake with a sword.) With all she has to do, it would seem that child-rearing would be the last priority on her list. And yet it's said that the queen actually has the right to take over the care of her great-grandchildren if she so chooses.
As Hubpages and other outlets report, a centuries-old law gives the reigning British monarch legal custody over his or her minor heirs, typically the younger grandchildren and great-grands. For those of you keeping count, the queen currently has 11 great-grandchildren — including newborns August and Lilibet — and a 12th due later this year, courtesy of Princess Beatrice. The responsibility passes down to each succeeding ruler, so when Prince Charles eventually ascends the throne, he would technically be able to determine the raising and schooling of Princes William and Harry's children. 
Of course, it's highly improbable that the queen would ever step in to take charge of the littlest royals. (Still, you have to admit that a 95-year-old queen living with 12 kids would make a great reality show.) But does she actually have that right? 
The queen has no legal custody claims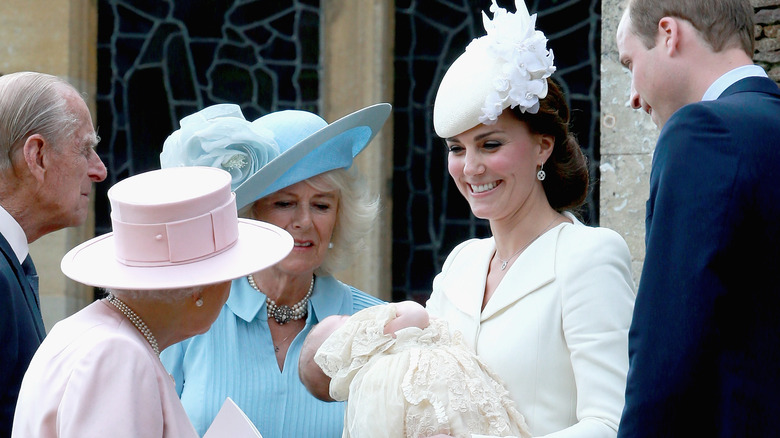 Chris Jackson/Getty Images
It seems those reports should be taken with a very large grain of salt. Kinsey Schofield, founder of the royals blog To Di For Daily, tells The List exclusively that the custody claim "is simply not true."
Schofield offers a little history lesson: Back in 1717, King George I and his son, George II, weren't on the best of terms. One of the issues they grappled over was the younger George's parenting skills. Concerned about the future of the monarchy, the king created a law known as The Grand Opinion for the Prerogative Concerning the Royal Family (via Bristol Post). Under this law, the king became legal guardian of his grandchildren and had the final say over their education and marriages. (Considering what became of grandson George III — via History — one wonders just how wise a decision that was.)
"While intimidating, this was a royal prerogative and not an Act of Parliament, so it has little to do with today's monarchy and would not hold up legally," says Schofield of the "outdated" law. "I don't believe Queen Elizabeth has any legal authority over her great-grandchildren."
Still, the story persists on both sides of the pond, particularly when new babies enter the royal family. Schofield muses, "I even wondered if it was why Meghan Markle left Archie with friends in Canada upon her brief return to the UK to complete her royal duties ... Could they be fearful of King George's custody rule of 1717?"