How Madison LeCroy Is Taking Credit For Jennifer Lopez And Ben Affleck's New Romance
It seems like a lifetime ago that Jennifer Lopez and Alex Rodriguez were dating. But the two were together from 2017 until 2021, and even planned a walk down the aisle (via Harper's Bazaar). Of course, they would call off their engagement, with "Southern Charm" star Madison LeCroy reportedly having something to do with their split (via Page Six). Although she maintains she never met the baseball player, allegedly they chatted online, but with a source telling Page Six about J Lo and A Rod parting ways, "The Madison LeCroy scandal was the reason they finally broke up. There were already problems, but Jennifer was really embarrassed by it."
Flash forward to just a few weeks later, and as the world is well aware, Lopez is now linked to Ben Affleck. Remember, the megastars were engaged a million years ago, er, in 2004 (via Elle). And them rekindling their romance is definitely the most exciting things tabloids have seen in a while.
And now, in a hilarious turn of events, LeCroy is taking credit for Lopez and Affleck getting back together 19 years after they first got hot and heavy. But, um, how's that?
Madison LeCroy is just kidding about taking credit for Jennifer Lopez and Ben Affleck getting back together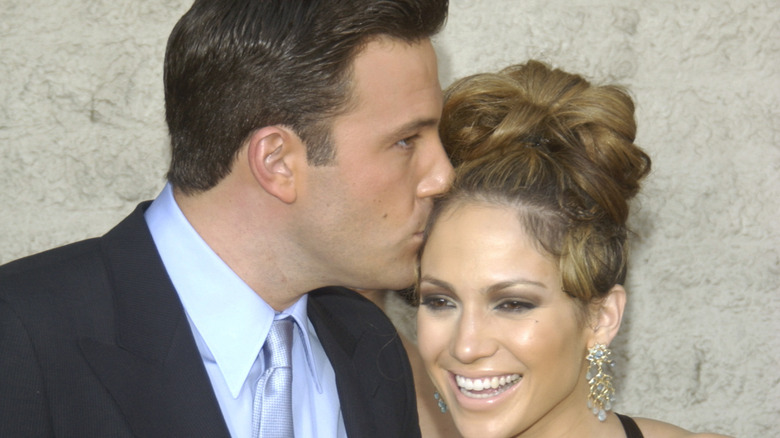 Shutterstock
Here's what the reality star told Us Weekly about Bennifer 2.0: "I say you're welcome." 
Well, we guess that LeCroy taking credit for Lopez and Affleck being romantically linked kinda makes sense. After all, if she hadn't alleged Rodriguez was unfaithful, maybe Lopez wouldn't have ended things with him, and sought solace in the arms of her former flame, Ben Affleck.
But ultimately, LeCroy's words are all in jest, with her also telling Us Weekly about Rodriguez and Lopez, "I mean, I will be honest with you. I had nothing to do with why they split, and I think everybody knows that. And if you don't know that, then that's just ridiculous, like, let's be honest."
In the end, no matter why Lopez moved on with Affleck, the two certainly seem happy, having been photographed kissing at a dinner in Malibu on Sunday (via Page Six).