Madison LeCroy Shares Details On Her Relationship With Alex Rodriguez
Following an explosive Southern Charm reunion episode last week, rumors swirled after Craig Conover accused co-star Madison LeCroy of having relations with a "married ex-MLB player" (via E!). The reunion conversation never revealed the identity of the mystery man, at what turned out to be LeCroy's request. LeCroy denied ever meeting him in person or being with him in a physical capacity. Various outlets, reporters, and curious fans started to connect the dots — with the trail leading to Alex Rodriguez, New York Yankees legend and Jennifer Lopez's fiancé.
Yesterday, Southern Charm star Danni Baird confirmed the speculation on an episode of the Reality Life with Kate Casey podcast, saying, "Months before that I had heard, like, she had even told me that they were FaceTiming or something. I had just assumed," she said (via StyleCaster). "I never asked more about it or anything like that. I just kind of forgot about it. It just didn't tie in that he was a Major League Baseball player."
According to Us Weekly, LeCroy clapped back after being accused of sleeping with Rodriguez during the reunion, saying, "He contacted me and, yes, we DM'd, but other than that, there was nothing. I've never physically seen him, touched him." Now, it appears that she's had to come forward again to explain that her relationship with Rodriguez has never been physical. After fans noticed that the former MLB player had liked her Instagram photos in the past, things continued to get messy.
Madison LeCroy called her talks with A'Rod 'innocent'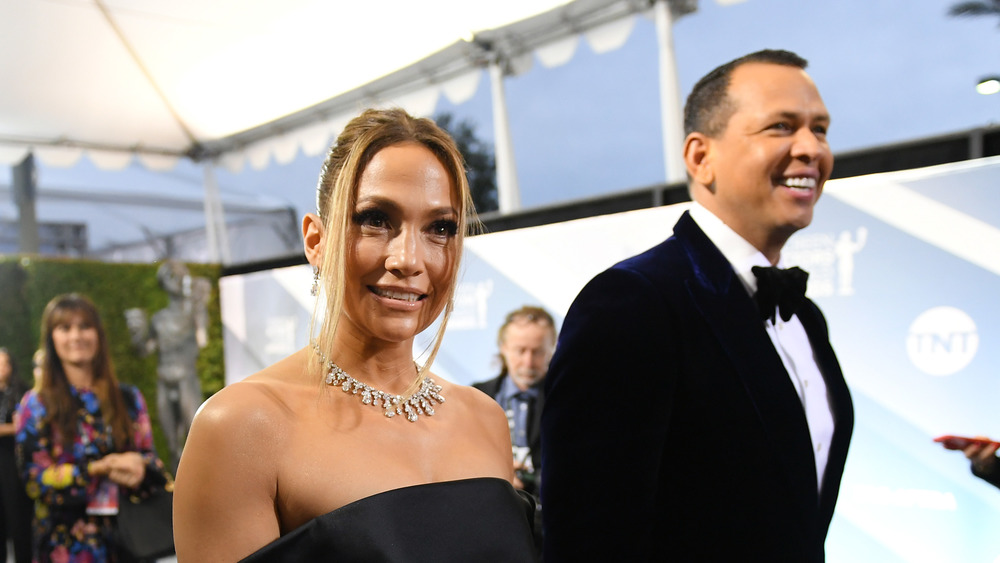 Mike Coppola/Getty Images
Since many of the rumors detailed an alleged hookup between LeCroy and Rodriguez, the Southern Charm star came forward to set the record straight. When speaking to Page Six, the 30-year-old claimed that their relationship started with DMs and eventually calls, but nothing went further. She told the outlet that they have never "met up" but had "spoken on the phone. That's the truth." 
Furthermore, she explained that their relationship had been purely virtual, "random" and inconsistent. Contrary to allegations otherwise, LeCroy also revealed that the two had "never been physical. Never had any kind of anything." She described Alex Rodriguez as "just an acquaintance."
Perhaps the most telling, Lecroy said that Rodriguez had never "physically cheated on his fiancée with me," while saying that what they spoke about during their calls was "innocent." It's hard not to feel for Lecroy, who's (as far as we know) still single, despite being up to her neck in relationship drama, following her brief romance with Kristin Cavallari's ex, Jay Cutler.
As for Rodriguez, a source told the New York Post that "He doesn't know this woman. Look, does this mean he didn't DM her and liked a photo or two? I guess not, but he doesn't know her — and he definitely didn't hook up with her." Meanwhile, while A-Rod hasn't publicly confirmed or denied the rumors himself, he has been busy posting pictures of his fiancé, Jennifer Lopez, on The Gram.
How J.Lo is taking the Lecroy accusations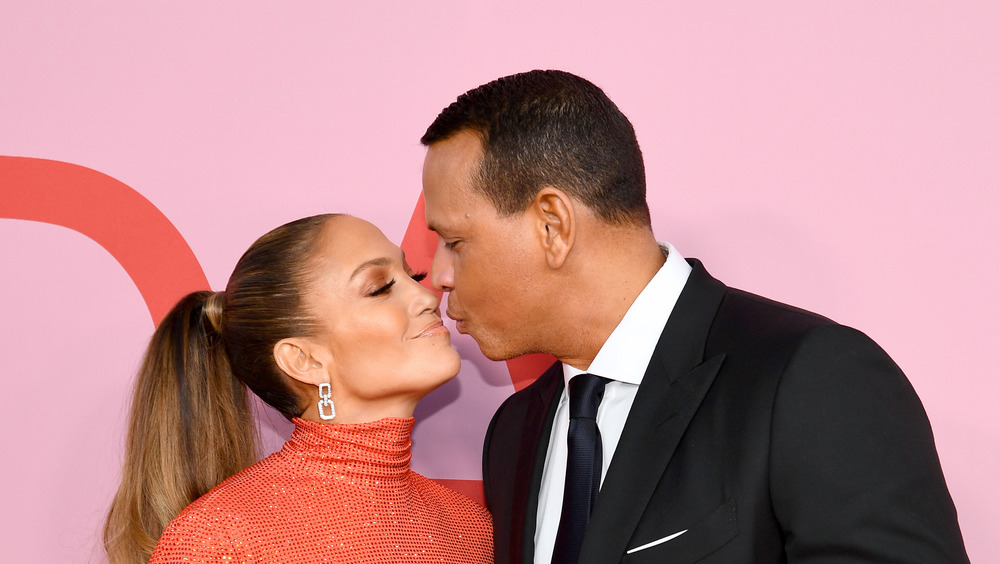 Dimitrios Kambouris/Getty Images
This isn't the first time that Alex Rodriguez may have had an affair. He might have had a fling with Madonna while married to Cynthia Scurtis (via CBS News). It's also not the first time that Jennifer Lopez has had to confront accusations of her now-fiancé being unfaithful. Remember when Rodriguez put a ring on it? José Canseco used the occasion to go public with accusations that Rodriguez had hooked up with his ex-wife, Jessica Canseco. Lopez remained unphased. "I mean, it doesn't matter, I know what the truth is," J.Lo told The Breakfast Club at the time (via USA Today).
These may be the cards she's planning on playing in the face of the Madison Lecroy accusations, too. The superstar singer is yet to publicly comment on the scandal, but she's peppered her social media with self-care PSAs. Meanwhile, Page Six spotted Lopez and Rodriguez holding hands, wining and dining at the Bellini restaurant in Coconut Grove, Florida.
As far as we know their wedding, which was supposed to take place in Italy in the summer of 2020 is still on the books. According to what J.Lo told Andy Cohen in December, she and her fiancé had once considered canceling it all together but decided that "I think it's something that maybe is still important to us" (via Harper's Bazaar). When, exactly, we'll witness the two of them walking down the aisle is another matter, entirely. "You know, there's no rush. It'll happen when it happens," Lopez reflected.