Here's How Much OneRepublic's Ryan Tedder Is Really Worth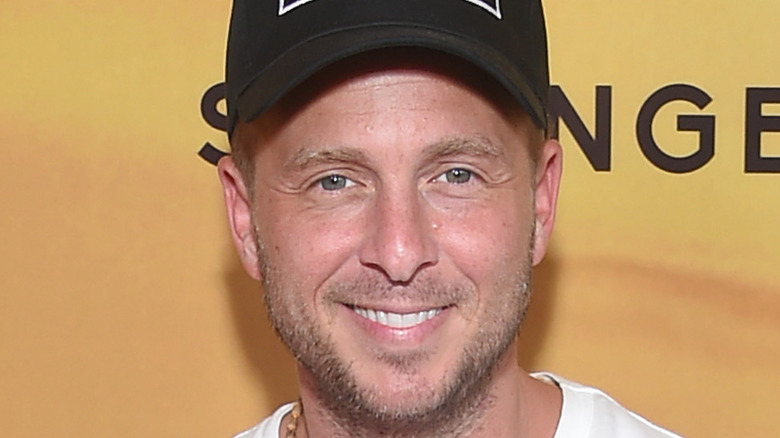 Shutterstock
The pop rock band OneRepublic began their long music journey in 2002. Hailing from Colorado Springs, Colorado, the band has gone on to release several albums and be nominated for and earn numerous awards (via OneRepublic's website). Their discography includes hit albums such as "Dreaming Out Loud," "Waking Up," and "Oh My My," and the pop rock band has won a Webby Award, an MTV Asia Award, and an Eska Music Award, among others. 
Who is at the heart of the band, though? Only a few members have stayed with the band from its inception until now. Among them is Ryan Tedder, who not only provides lead vocals for OneRepublic but who also deals in songwriting, guitar, and record producing (via The Richest). He also owns a restaurant called The Fat Tedder Burger in Washington along with his own vodka brand and even a football team. The singer holds numerous streams of revenue, and his worth certainly reflects that.
Ryan Tedder's giant net worth may surprise you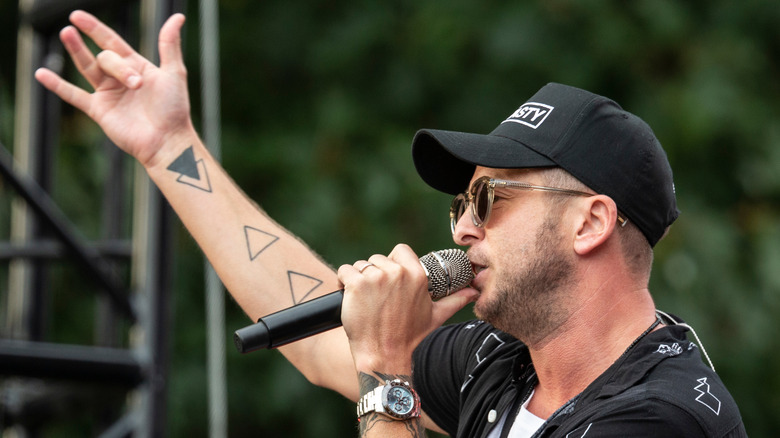 Shutterstock
Because of his position as OneRepublic's frontman along with his other ventures, Ryan Tedder holds a sizable net worth. According to Celebrity Net Worth, the singer is worth $145 million. The outlet explains that Tedder is known as the "undercover king of pop," which makes sense. His name isn't as well known as other frontmen such as Maroon 5's Adam Levine, yet he's written, recorded, and produced some of the highest-charting songs in the 21st century.
Tedder is always making money moves, which have contributed to his vast fortune. In addition to starting a vodka company and owning a football team, Tedder sold the rights to his music catalog in early 2021 to a firm named KKR. He reportedly sold these rights for a total of $200 million, which was likely split between the members of the band.
Outside of his OneRepublic ventures, Tedder has worked with big-name acts such as Taylor Swift, Hilary Duff, and Carrie Underwood. He's ever-expanding the scope of his goals and how he wants to appear in the music industry, and it's working in his favor. Selling his music rights is an interesting move when you consider Taylor Swift's simultaneous fight to reclaim her rights, but it made him a ton of money nonetheless.