The Truth About Aaron Taylor-Johnson's Dating History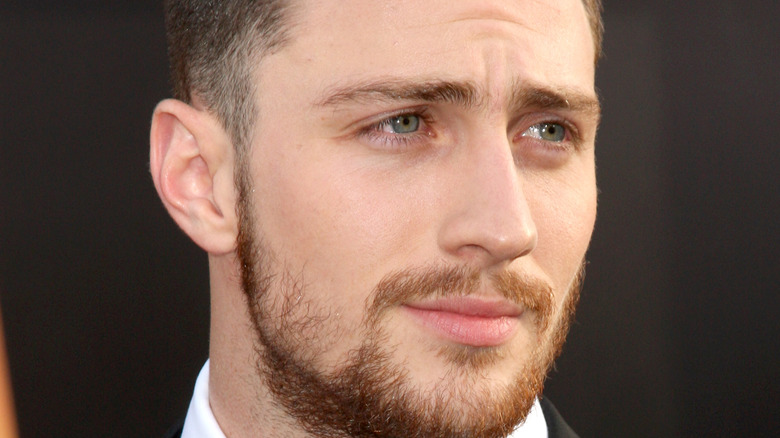 Shutterstock
Best known for his roles as David Lizewski in "Kick-Ass" and Pietro Maximoff/Quicksilver in Marvel's "The Avengers" franchise, Aaron Taylor-Johnson has amassed quite the career since his on-screen debut in 2000 (via IMDb). And over the course of his tenure as an actor, Taylor-Johnson has been romantically linked with a trio of women that resulted in his marriage to director Sam Taylor-Wood in 2012 (via Cosmopolitan).
But before his highly publicized relationship with Taylor-Wood, the actor reportedly dated Alice Connor and Georgia Groome. His relationship with Connor, a British actress that he starred with in "The Thief Lord" (via IMDb), reportedly lasted for a year between 2006 and 2007 (via Who's Dated Who). Taylor-Wood was then linked to his "Angus, Thongs, and Perfect Snogging" co-star Georgia Groome, who he allegedly dated for a year in 2008 following the film's release (via Hitberry). Groome has since gone on to date "Harry Potter" star Rupert Grint (via Glamour) who she shares a child with.
Aaron Taylor-Johnson received a lot of scrutiny for his relationship with Sam Taylor-Wood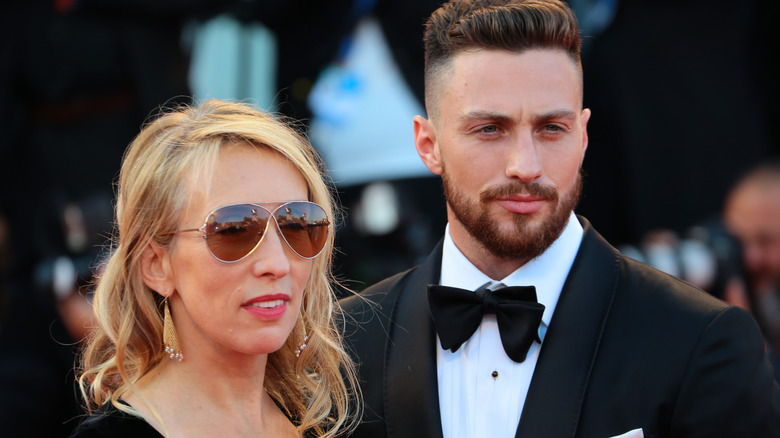 Shutterstock
In 2009, a then 18-year-old Taylor-Johnson portrayed John Lennon in the biopic "Nowhere Boy", directed by Sam Taylor-Wood. Meeting at the auditions for the film a year prior (via the Telegraph), the actor and director were engaged by the time filming wrapped. "As soon as we finished, he told me he was going to marry me," the director told Harper's Bazaar. "We had never been on a date, or even kissed."
The actor said from the moment they met, he knew he wanted to spend the rest of his life with the director. "I knew I wanted a family with her, I knew I wanted kids," he told the Telegraph, "and a month later she was pregnant with our first child."
Since they went public with their relationship, the pair have received a lot of scrutiny as a result of their 23-year age difference. Taylor-Johnson also addressed the controversy in his interview with the Telegraph, explaining "When I met Sam I'd already lived a life far beyond that of most of my contemporaries — I didn't relate to anyone my age. I just feel that we're on the same wavelength."
The couple have since gone on to have two daughters — Wylda Rae and Romy Hero — and Taylor-Johnson has become the stepfather to Taylor-Wood's children from her first marriage to art dealer and galleries Jay Jopling (via Elle).