The Tragic Truth About Nigella Lawson's First Husband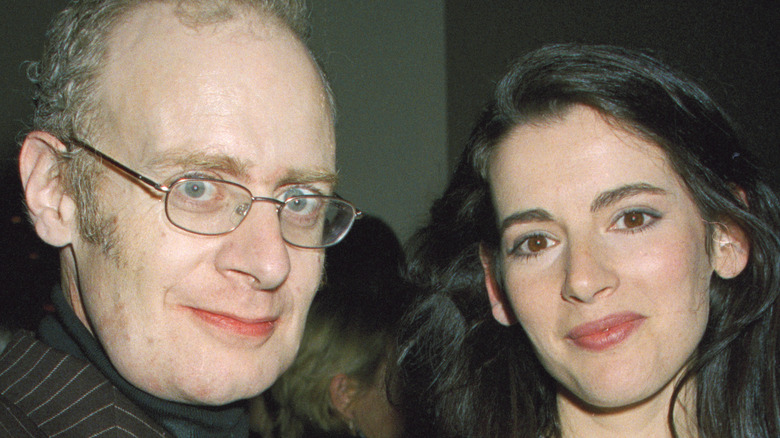 David M. Benett/Getty Images
British author and TV chef Nigella Lawson is notoriously private about her personal life, and even has a policy of no longer giving interviews that touch on topics beyond her career (via The New York Times). So when she posted a throwback pic of her and her first husband, journalist John Diamond, to Instagram in 2018, fans were equally surprised and satisfied. The adorable shot showed Lawson wrapped up in her husband's arms as he lovingly gazed into her eyes. The young and bright-eyed woman in the picture had no idea that the man who embraced her was to die less than three years later. Lawson's heartbreaking caption to the photo read: "This time 20 years ago, I was at the launch party for my first book, 'How To Eat.' Looking at this photo makes me happy, but also very sad. I wish I could be in John's arms now."
If you haven't done so already, now's the time to grab the nearest box of tissues, as we're about to delve into the beautiful way Nigella Lawson and John Diamond's story began, as well as the tragic way it came to an end.
Nigella Lawson's first husband gave her the confidence to become a star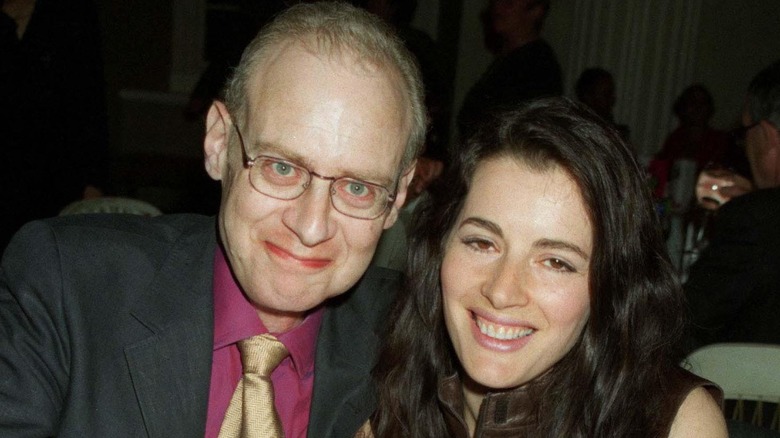 Dave Benett/Getty Images
Nigella Lawson met her first husband at work. Making use of her politician father's connections, she'd landed her own restaurant column in The Spectator and by the following year has become deputy literary editor of The Sunday Times, where Diamond was on staff as a journalist (via BBC). They hit it off right away and said "I do" in Venice less than three years later. According to the BBC, Diamond instigated Nigella's transformation from an unknown writer to sexy celebrity and eventual national treasure. He persuaded her to wear more makeup and add glamorous pieces to her wardrobe, and he also encouraged her to write her first cookbook. He even came up with the book's title. In a radio interview with BBC (via Mirror) Lawson told the hosts that Diamond would constantly tell her, "You always talk about food in this really confident way. You should write about it!'" So that's exactly what she did.
Spurred on by the massive confidence boost, Lawson penned a second award-winning book, landed two more columns (one for The Observer and another for The Times), and starred in various cooking shows — all within a few short years.
Cancer took the lives of multiple people close to Nigella Lawson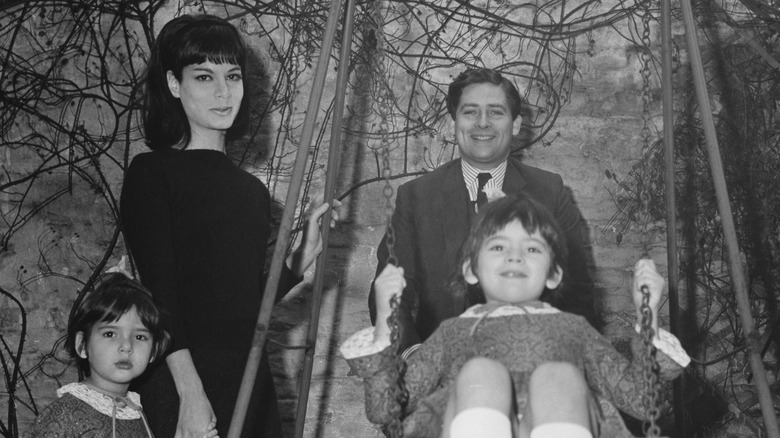 Evening Standard/Getty Images
Although Nigella Lawson was finding ample success professionally, cancer began pulling her down personally.
Her mother was still in her 40s when she died of liver cancer, and her sister was younger still when she died from breast cancer in 1993. Worst of all, Lawson's husband received a cancer diagnosis of his own four years later (via BBC). In 2001, he tragically died of the illness. At Diamond's funeral, Nigella's brother, Dominic, who was the editor of The Sunday Telegraph, repeated Diamond's last words to his wife: "How proud I am of you and what you have become."
The enormous loss may have contributed to Lawson's policy regarding discussing her personal life. However, her relationship with the man she married next, business magnate and art collector Charles Saatchi, must have really sealed the deal. According to The New York Times, the tabloids were somewhat obsessed with the pair, which meant they were regularly followed by a throng of paparazzi. One snapper famously caught Saatchi with his hand around Lawson's throat, which drew speculations of abuse. Unsurprisingly, the couple got a divorce after a decade of marriage.