Why Jessa Duggar Seewald's Video Of Her Daughter Has The Internet Fuming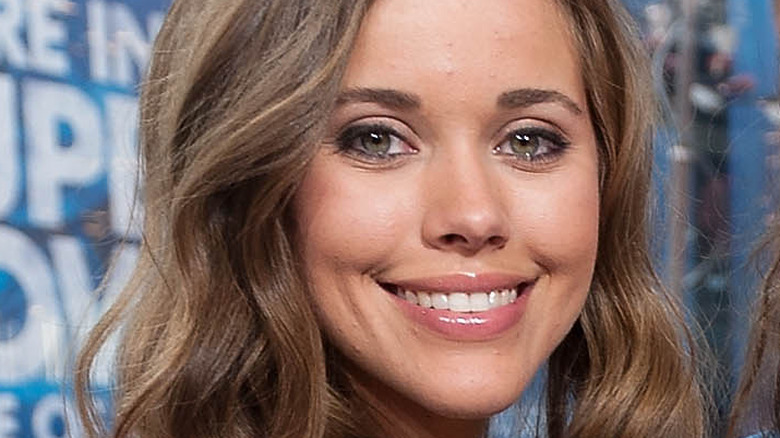 D Dipasupil/Getty Images
The Duggar family gained fame not just for their huge household, but also for the way in which all of the children were raised. Fans of "19 Kids and Counting" and its spinoff, "Counting On," know that the Duggars' fundamentalist Christian faith guides everything from their clothing and entertainment to their kids' education, careers, and choice of spouse. They're also known for running a tight ship where parenting is concerned, with children expected to obey their parents without question or attitude. That's why a lot of eyebrows are being raised over a video posted by one of the "Counting On" stars.
Jessa Duggar Seewald is following in her mother's footsteps in many ways. She married young and settled into at-home motherhood quickly; she's now expecting her fourth child in six years. Jessa's social media accounts are largely devoted to photos and videos of her adorable children: Spurgeon Elliot, 5, Henry Wilberforce, 4, and Ivy Jane, who just turned 2. Many of those photos capture those gotta-love-'em moments, such as making a fort out of the living-room sofa, picking strawberries in a muddy garden, and getting into Mom's mascara. But her most recent post, while adorable, has even the most loyal Duggar fans chiding Jessa for allowing a potentially disastrous situation to happen.
Followers worried about little Ivy's safety
Jessa posted a video of little Ivy getting herself a drink of milk — from inside the refrigerator. As Jessa asks, "What are you doing, Ivy?" the toddler perches on the shelves, takes the milk jug from the shelf on the door, and casually takes a few slugs. With impressive calm, Jessa chides, "You need to ask, Ivy. Mommy can put that in a cup for you. You can't drink from the jug; now you've got your germs on it." The accompanying caption said in part, "If that doesn't say 'two years old,' I don't know what does."
Some followers found the post adorable — sister Jill Duggar Dillard wrote, "She's such a hoot!!" — but not everyone was amused. Critics felt that Jessa was sending the wrong message by recording her daughter's antic instead of nipping it in the bud right away. 
"It's cute but I definitely wouldn't be allowing my child to learn bad behavior like that," said one. 
Others worried that Ivy might try the stunt again without an adult around — which can be dangerous. One follower tweeted: "Parenting 101: Get her out of the refrigerator." There was even a reference to the famous "Punky Brewster" episode where a child nearly died after trapping herself in an abandoned fridge.
Jessa's Insta caption did end with the admission: "May be time for a refrigerator [lock emoji]." With a new baby coming and life about to become busier than ever, she might just have the right idea.