The Postmodern Home Decor Trend You'll Want To Embrace In Your Home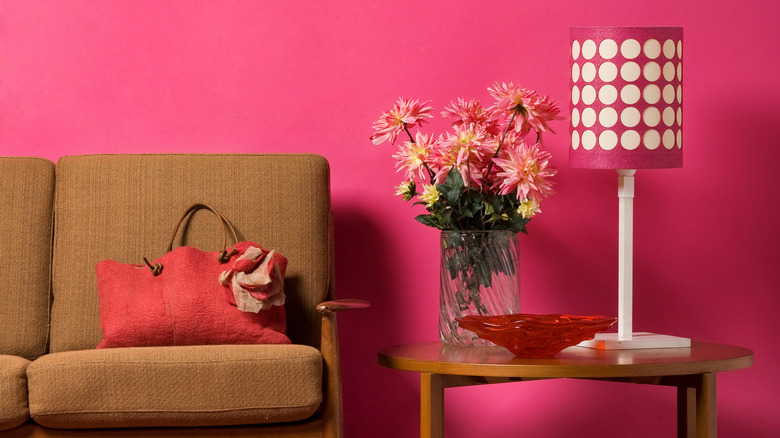 Shutterstock
When you watch a movie set in the 1980's, or see a TV show that aired in the 1970's, you're likely to notice a trend in the home and office decor of the time: geometric shapes. According to Love To Know, the golden age of this postmodern design trend was roughly from 1970 to 1990, although it began in architecture in the 1960's and continued to hold some sway into the 1990's. It was a rebellion of sorts against the minimalist, classic decor of modern design, which ruled decades like the 1950's. Rather than perfectly-rectangular wooden coffee tables abutting perfectly-symmetrical minimalist sofas, postmodern style boasted playful, geometric, colorful, artsy pieces that made no logical sense, yet somehow captured the imagination.
Now, at the dawn of a new decade, it appears the 2020's will be reviving this playful, postmodern style wholeheartedly, and the takeover has already begun. One need only look to the pages of popular home decor magazines or scroll through available items on store webpages to see it.  
How to harness the style of postmodern geometric decor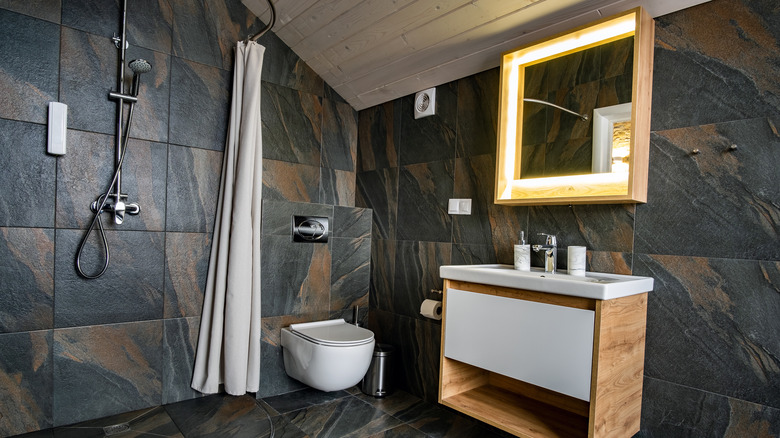 Shutterstock
According to Good Housekeeping, geometric home decor inspired by the postmodern era is not only resurfacing, but is likely to settle in and stay a while. "One thing is for sure: postmodern and 1980s Memphis-inspired pieces are here to stay! We're wild for hard edge geometry that adds dramatic tension to a space," Anna Brockway of vintage decor shop Chairish told the publication. And while a wild-looking chair in the living room or a geometric statement piece on the wall will certainly catch the eye of your guests, you don't have to go quite as bold to buy into the trend if you are looking for something eye-catching but a bit more understated. 
According to deisgner Cara Woodhouse, "soft, round edges have made a strong comeback versus hard edges and people are more inclined to use these organic shapes in their homes now" (via The Zoe Report).  "From rounded stone edges in bathrooms to arches, lighting, and fun accessories — even featuring balls — this is the type of geometry I've noticed recently." So if you want that purple, triangular sofa, have at it! And if you want to use this geometric trend in a more subtle way, you'll still be on point. Have fun with it!