Meghan Markle Has Grand Ambitions For Her New Children's Book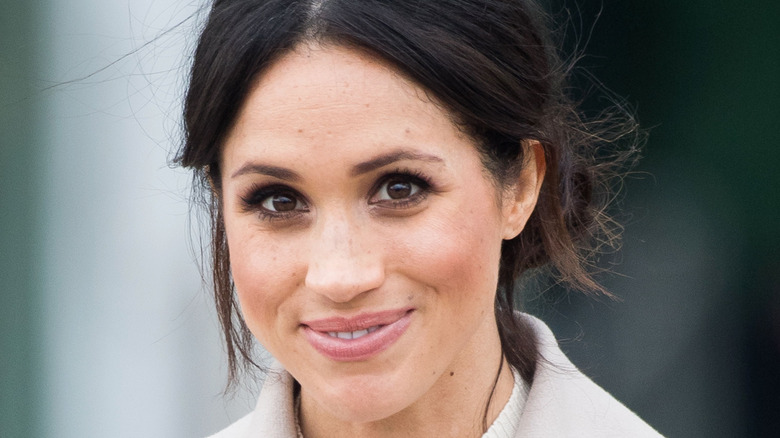 Shutterstock
Meghan Markle has been having quite a month. She became a mother to her first daughter, Lilibet Diana, and four days later on June 8, 2021, her first children's book titled "The Bench" was released by Random House. 
While it first made headlines in the United Kingdom for not topping the best seller list the week it was released, it's making headlines again two weeks later for making it to No. 1 on The New York Times bestseller list in the children's picture book category, according to The Daily Mail.
"The Bench" tells a series of illustrated stories about fathers and sons, with different fathers of all backgrounds and ethnicities sitting on different benches as they watch their sons from afar and take care of them when they are near (via The New York Times). Markle's inspiration for the book came from a poem she wrote to her husband, Prince Harry, after their son Archie was born in 2019. In fact, the dedication in the book reads, "For the man and the boy who make my heart go pump-pump" (via Today).
Megan wants The Bench to make a difference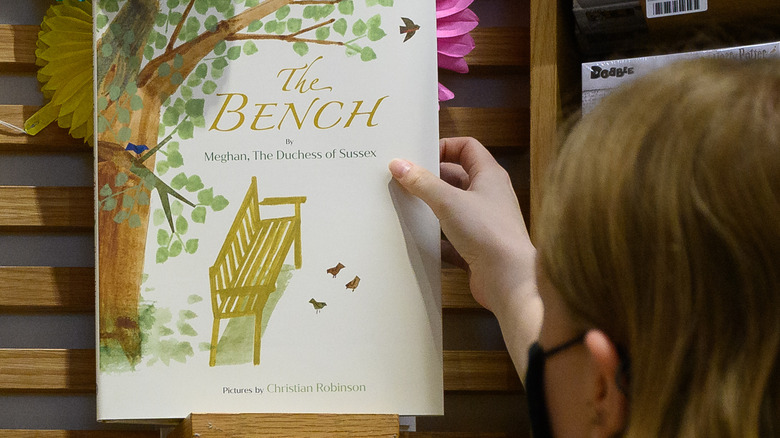 Leon Neal/Getty Images
Meghan Markle hopes her book will change the conversation about fathers and sons. When it was announced that "The Bench" would make it to the top of The New York Times bestseller list, Markle was grateful and released the following statement on Archewell, the website for her and Harry's foundation, "While this poem began as a love letter to my husband and son, I'm encouraged to see that its universal themes of love, representation and inclusivity are resonating with communities everywhere."
The note continues, "In many ways, pursuing a more compassionate and equitable world begins with these core values. Equally, to depict another side of masculinity — one grounded in connection, emotion, and softness — is to model a world that so many would like to see for their sons and daughters alike. Thank you for supporting me in this special project."
With soft, gentle watercolor illustrations by Christian Robinson (via Marie Claire) and its bestseller status, "The Bench" definitely seems to be making a mark on the world.