Why Michael Jordan Just Caught A Dolphin In North Carolina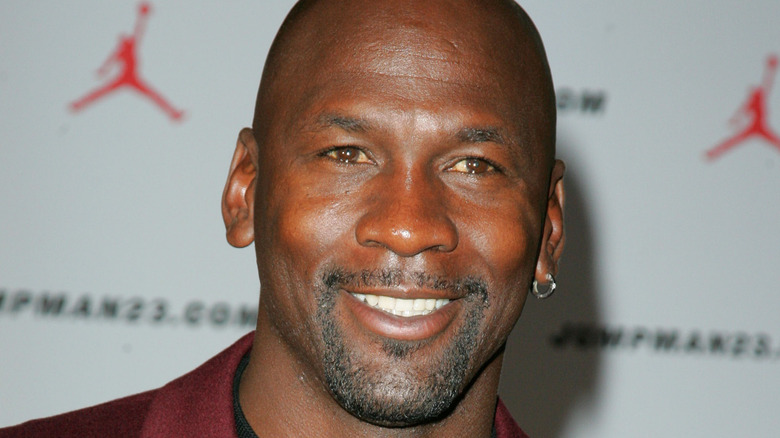 Shutterstock
Michael Jordan is already an NBA legend, bringing the Chicago Bulls six championships, as well as earning the NBA's Most Valuable Player Award five times, being named the regular-season MVP five times and an All-Star MVP three times. In addition, he helped the American basketball team win gold in the 1984 and 1992 summer Olympics (per Biography). Fans got to relive Jordan's glory days — and also see his super-competitive side — while watching the 10-part Netflix documentary "The Last Dance."
"When people see this footage I'm not sure they're going to be able to understand why I was so intense, why I did the things I did, why I acted the way I acted, and why I said the things I said," Jordan told The Athletic.
And although he officially retired from the NBA in 2003, Jordan hasn't stopped competing. He regularly plays golf in celebrity tournaments alongside other top athletes such as Sergio Garcia and Tom Brady (per Talk Basket) — and now it looks like he has set his sights on dominating the world of fishing, along with his crew on the Catch 23, an 80-foot Viking Yacht (per Insider).
Michael Jordan wants to dominate the world of competitive fishing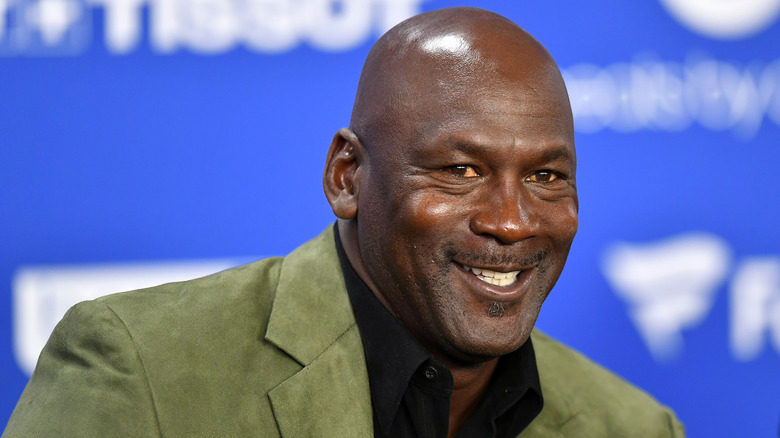 Aurelien Meunier/Getty Images
After dominating the world of basketball, Michael Jordan appears to be setting his sights on competitive fishing. In fact, just this week, he and his Catch 23 crew caught a 25-pound dolphin during the first day of the 63rd annual Big Rock Blue Marlin Tournament. Jordan's team is competing against 270 other crews for the tournament's $3.4 million prize (per Insider).  
This isn't Jordan's first time at the tournament. Last year, his crew caught a 442-pound blue marlin, which was the fourth-biggest catch of the day. They finished 9th overall against 205 boats, an impressive accomplishment for Jordan's first time taking part in a fishing competition in his home state of North Carolina (he was raised in Wilmington and attended the University of North Carolina at Chapel Hill).
"It's only about 100 miles from Wilmington, and it's always great for me to be able to come back," he said, adding that he'd "love to be back with a little-bit-bigger fish. Even though I didn't win, right now, today, I'd like to thank everyone for supporting the tournament" (via Insider).