Why Kelly Clarkson Will Never Get Botox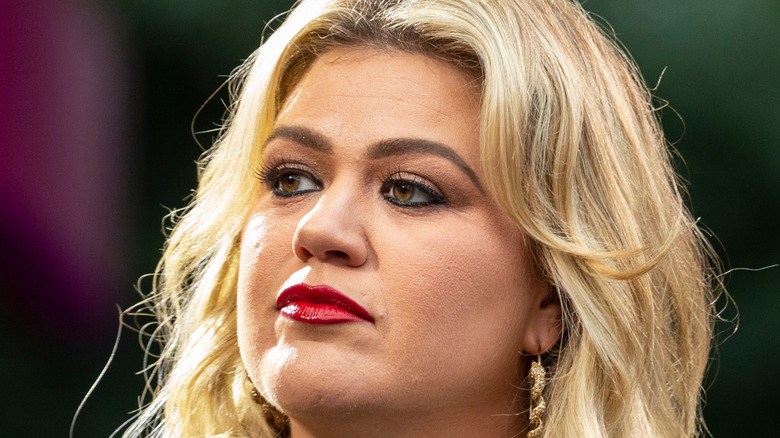 Shutterstock
Kelly Clarkson is one of the most open and honest celebrities in Hollywood. The former "American Idol" winner has spoken candidly about multiple personal topics, including her weight (via Good Housekeeping) and parenting struggles (via Prevention). She's even been open about her sex life and her divorce from Brandon Blackstock.
Clarkson, who hosts her own talk show on NBC, has won over the hearts of her fans with her down-to-earth attitude and blunt statements about life. One of the things that fans love so much about Clarkson is that she doesn't hang her hat on what others say about her.
The "Since You've Been Gone" singer has made it clear that she's unphased by what others think about her, as long as she's happy with herself. This is especially true when it comes to the beauty standards that often come with being a public figure. "My beauty mantra is, 'Y'all, I just don't really care, and I mean that in a positive way. I just don't care about things I feel like people put a lot of weight and gravity in," Clarkson told People Magazine in April 2018. "I do thank my upbringing for that. I just, I care about things that I feel like are important. So my beauty mantra is just to be a beautiful, kind, nice and thoughtful [person]." Now, Clarkson is speaking out about plastic surgery.
Kelly says she wants to age naturally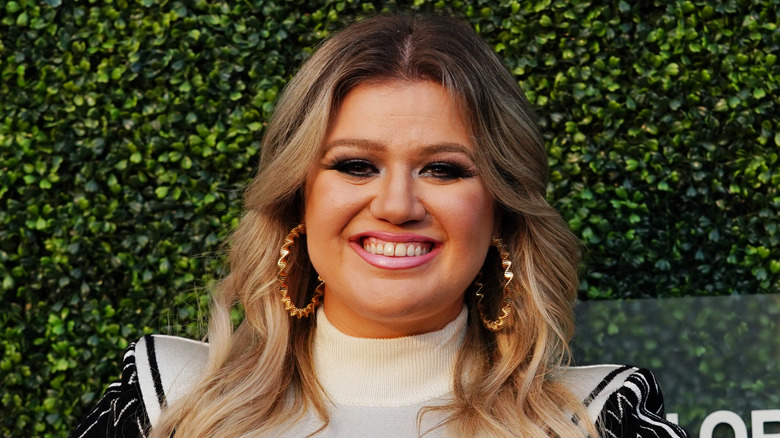 Shutterstock
Kelly Clarkson recently sat down for an interview with Mayim Bialik's "Breakdown" podcast, (via Today), where the two women discussed an array of topics, including plastic surgery. During their chat, Clarkson admitted to the former "Big Bang Theory" star that she has no plans to have any cosmetic procedures done, including the less invasive ones such as Botox.
"I'm gonna look like a total Shar-Pei, like a dog," Clarkson quipped. "I'm gonna have every wrinkle in the world on my face. It has nothing to do with me being better than somebody that gets [work done on] their face. I'm afraid of stuff called botulinum toxin." 
For her part, Bialik revealed that she hoped to be out of the entertainment industry before she displayed any major signs of aging. However, Clarkson confessed that she had other ideas, adding, "I hope I'm still having my talk show and I hope people see this is what it looks like, this is how you look when you get older; it's fine."
In addition, Clarkson revealed that she does enjoy getting glam while she's working, but it's a much different story in her day-to-day life. "I like doing it for work because I think it's fun, it's like dress-up when you're a kid, but in my everyday, nah, I'm not gonna get dressed up to go to Target or hang out with my friends. I'm gonna do what I want to do in that moment," the singer proclaimed, and it's likely that many women around the nation would agree with her.