The Real Reason The Beatles Didn't Appear On SNL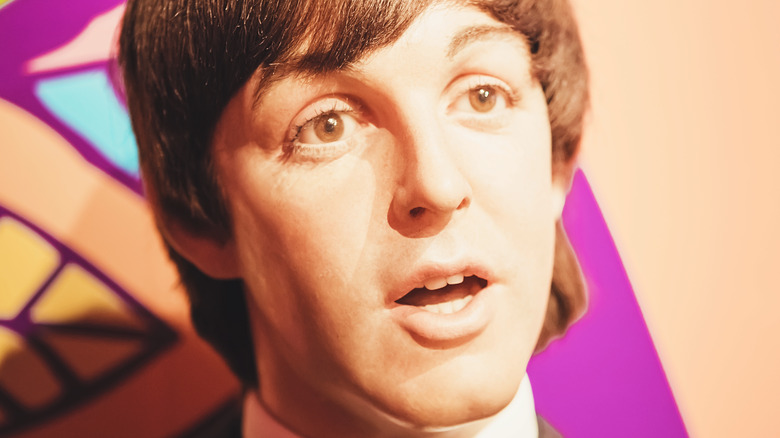 Shutterstock
We may receive a commission on purchases made from links.
The Beatles and "Saturday Night Live" are two staples in popular culture. One inspired a level of devoted fandom that is oft-referenced but rarely matched in today's musical acts. The other has provided decades of entertainment and featured appearances from some of the world's most notable (and, at times, controversial) stars. Although the late-night comedy show launched several years after the iconic rock group disbanded, it turns out that they have more in common than you might think.
How so? Well, "Saturday Night Live" creator Lorne Michaels was determined to host The Beatles reunion on his show. After the group turned down a promoter's $230 million offer to get back together, per Ultimate Classic Rock, Michaels turned around and offered them a cool $3,000 to appear as musical guests on "SNL." His initial offer was ignored, but he upped the ante shortly thereafter.
Appearing on a televised segment, Michaels "sweetened the pot." Instead of $3,000, he was willing to offer $3,200. "Off the record, this increase comes to an extra $50 for each of you," he joked. "That's if you split it equally. I'm still not sure what your situation with Ringo is." At the time, Michaels also offered to take care of the foursome's lodging. 
Spoiler alert: The Beatles didn't take Michaels up on his offer — here's why.
According to John Lennon, the reunion almost happened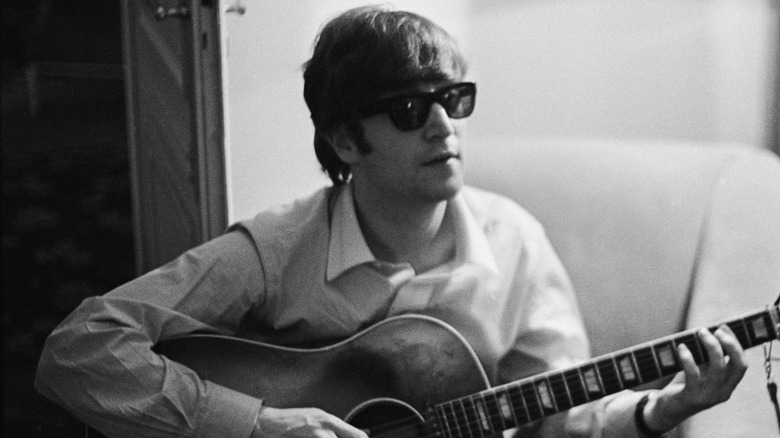 Harry Benson/Getty Images
Unfortunately for Lorne Michaels, the offer went unanswered. Although The Beatles didn't actually get together again for the show, it appears that at least two members were strongly considering the possibility. In David Sheff's book "All We Are Saying," band member John Lennon opened up about how he and Paul McCartney almost drove down to "Saturday Night Live" the day Michaels went on air with his offer.
"Paul and I were together watching that show," Lennon said (via Ultimate Classic Rock). "We were watching it and almost went down to the studio, just as a gag. We nearly got into the cab." So, why didn't it happen? Well, the answer may surprise you. It wasn't because of the laughable amount of the check (so it seems, at least). Instead, it was because the guys simply weren't in the mood. "We were actually too tired," Lennon said. 
Per The Journal Times, the event as Lennon recounts it was dramatized in the 2000 movie "Two Of Us."
Is that how it really happened?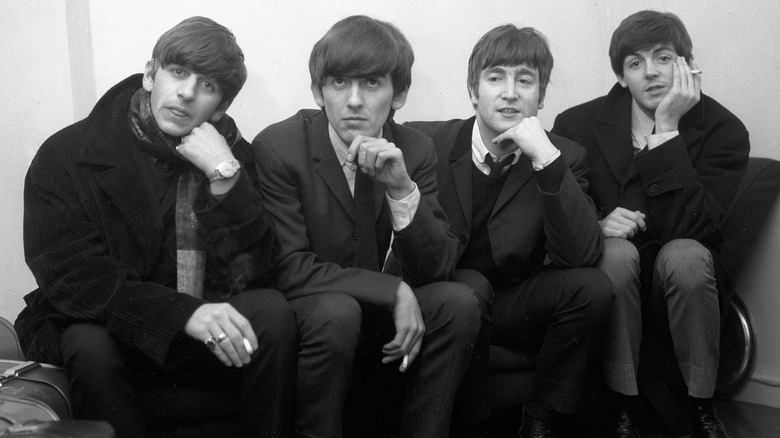 Icon And Image/Getty Images
The alleged conversation between John Lennon and Paul McCartney has gone down in history as a missed opportunity for a mini Beatles reunion. And according to McCartney (one of the surviving members of the band and one of the wealthiest musicians alive), it did actually happen. "John said, 'We should go down, just you and me. We'll just show up. There's only two of us, we'll take half the money,'" he said (via Express). However, he reiterated that they opted out because it seemed like too much work at the time.
F"or a second we were like, 'Shall we do it?' I don't know what stopped us. It would've been work and we were having a night off so we ­elected to not go to work." Although he corroborated the story, McCartney's telling of it has changed over the years. During an appearance on Adam Buxton's podcast (via Far Out Magazine), he said, "As with all of these stories, it's kind of true, but it's not." How so? Here's the updated story: "I did visit John and Lorne didn't actually come on the TV. Lorne was on the TV the week before, and John told me about it."
It's also worth noting that although Lennon and McCartney did not accept the offer, per Ultimate Rock Classic, fellow bandmate George Harrison jokingly attempted to cash in while appearing as a musical guest on "SNL" mere months after Michaels' second offer came through. While it wasn't The Beatles reunion the world desperately wanted, it seems something did come of the offer.