Why Billie Eilish Is Facing A Huge Backlash Over Resurfaced Videos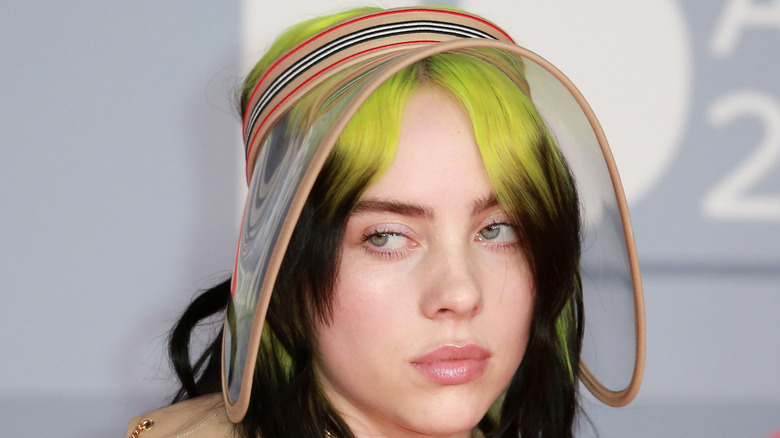 Shutterstock
It's been a tough week for Billie Eilish. First, she was accused of "queerbaiting" after posting shots of herself surrounded by women on Instagram, captioning them, "I love girls." The collage was taken from the video shoot for her single, "Lost Cause," which involves some romantic same sex scenes. Some social media users were outraged, and they didn't hold back — fans criticized the pop star for identifying as straight while claiming to love women, while others pointed to how her rumored boyfriend is allegedly homophobic. 
As a piece in Grazia argued, Eilish is just 19, so forcing her to "come out" isn't exactly fair, considering it's likely the singer-songwriter doesn't know how she identifies yet. However, just as one controversy was dying down, another flared up. Things took a major turn for the worse for the "Bad Guy" hit-maker when old videos resurfaced, seemingly showing Eilish being openly racist.
The pop star's fans are shocked by her behavior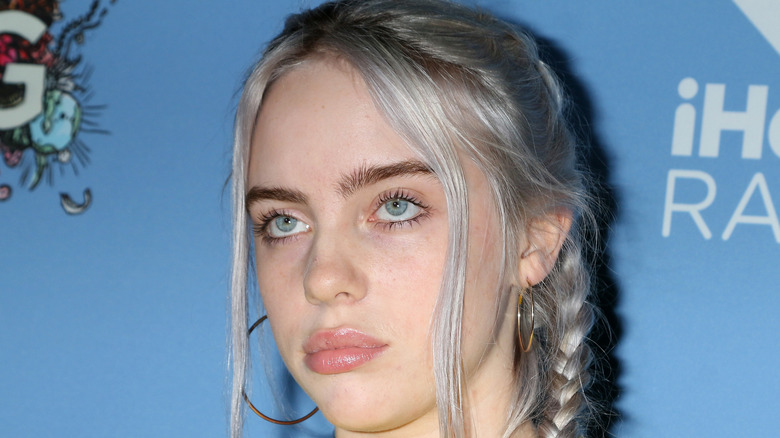 Shutterstock
According to the Daily Mail, a TikTok user named @lcxvy uploaded clips of Billie Eilish and her brother/writing partner Finneas O'Connell in which she reportedly uses a slur against people of Chinese descent and even adopts a mocking Asian accent. O'Connell also chastises his sister for allegedly using a "Black accent" in the video. It's unclear how old the footage is, or under what circumstances it was captured. Fans called for the pop star's cancellation on social media, however several suggested the shocking incidents may have occurred as a result of Eilish's Tourette syndrome. The singer-songwriter revealed in 2018 that she suffers from the disorder, but at the time claimed her behavior exhibits in physical tics, rather than verbal ones.
"Billie Eilish mocked Asian people and it's on video," tweeted one fan, while another described her actions as "gross," and a third even suggested this is a regular occurrence that nobody wants to acknowledge. In the wake of the so-called queerbaiting scandal, it stings even worse. Eilish has yet to acknowledge either scandal, but her alleged boyfriend, Matthew Vorce, issued a statement after his own racist and homophobic tweets resurfaced earlier this week. In a lengthy Instagram story, Vorce wrote, "I want to apologise [sic] for the things that I wrote on social media in the past. The language I used was hurtful and irresponsible and I understand how offensive those words are ... I am ashamed and deeply sorry," (via Capital FM).