Here's What Billie Eilish's Lost Cause Lyrics Really Mean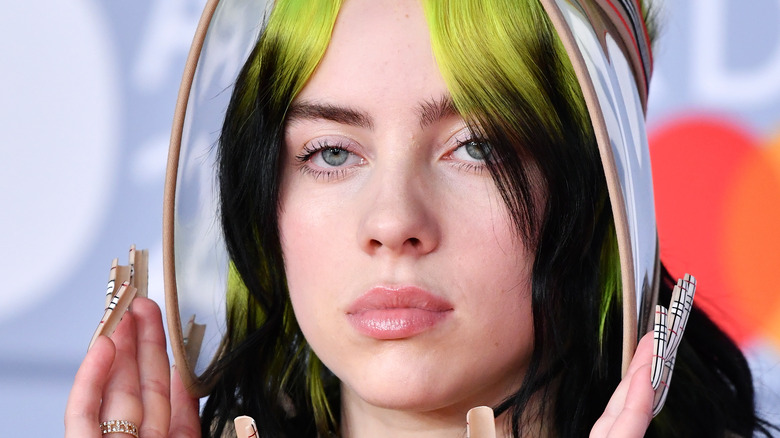 Gareth Cattermole/Getty Images
Billie Eilish is back with another taste of her upcoming album! After several days of teasing new music on Instagram, the 19-year-old singer recently dropped a new single titled "Lost Cause" — along with an accompanying music video — on Wednesday, June 3. The sultry track is off of Eilish's upcoming sophomore album "Happier Than Ever," which is set to release on July 30, according to Rolling Stone.
With its jazzy instrumentals and down-tempo production, it's safe to say "Lost Cause" is already well on its way to becoming a hit — not to mention that fans are already obsessed with the music video, which has Eilish partying with a group of girlfriends at a fun-filled sleepover complete with dancing, snacks, and even some silly string (via Billboard). 
But a closer look at the song's lyrics seem to reveal something deeper, with Eilish singing about someone who is "nothing but a lost cause" (per Genius). This, of course, has us all wondering: What do the lyrics of "Lost Cause" actually mean?
Billie's Lost Cause is a kiss-off track for an ex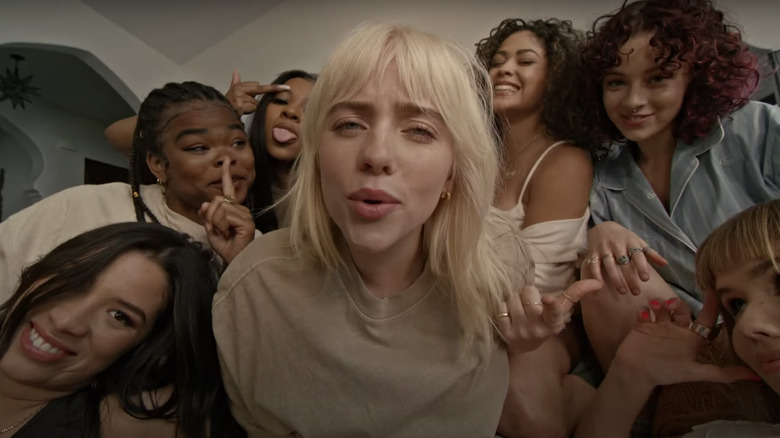 Youtube
Beyond the light and jazzy sounds of "Lost Cause," the song's lyrics seem to have Billie Eilish singing indifferently about a breakup. In fact, the track starts out with the singer seemingly recalling an apathetic ex-boyfriend (via Genius), singing, "You weren't even there that day / I was waitin' on you / I wondered if you were aware that day / Was the last straw for me and I know / I sent you flowers / Did you even care?" 
Eilish then goes on to dismiss her ex in the chorus, where she sings, "Thought you had your s–t together, but damn, I was wrong ... I know you think you're such an outlaw / But you got no job / You ain't nothin' but a lost causе."
Well, ouch! From these snarky lyrics, it's clear that "Lost Cause" is all about moving on from an undeserving partner — or, as Genius puts it, "dismissing a guy that can't get his life together." In fact, fans are speculating that the track could be about Eilish's ex-boyfriend, rapper Brandon "Q" Adams, whom the singer previously revealed that she broke up with in her Apple TV+ documentary because she "just wasn't happy" in the relationship (via PopCrush).
Regardless, there's no doubt that "Lost Cause" is an empowering breakup anthem — and you can bet we'll have it on repeat at our own girl squad sleepovers!