Does Billie Eilish Have A New Boyfriend?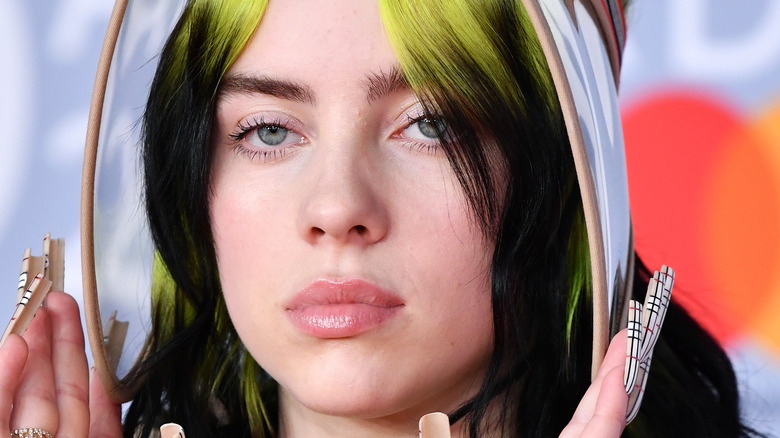 Gareth Cattermole/Getty Images
Billie Eilish is currently one of the biggest pop stars in the world. The singer-songwriter has won seven Grammys, frequently tops the Billboard charts, and consistently performs at sold-out venues around the globe. While Eilish is wildly famous, she is also notorious for keeping her love life a secret. The "Bad Guy" singer's personal life is often subject to much speculation by the media and her 81.5 million Instagram followers. But Eilish appears to have figured out a way to keep some things out of the spotlight.
Even the singer's most devout fans didn't know she was dating rapper Brandon "Q" Adams until her documentary, Billie Eilish: The World's a Little Blurry, came out in 2021. As of right now, "Q" is Eilish's only confirmed ex-partner, and there aren't any leads on any other potential past relationships. However, according to Page Six, there may be a new love interest in Billie Eilish's life.
Billie Eilish is spotted with actor Matthew Vorce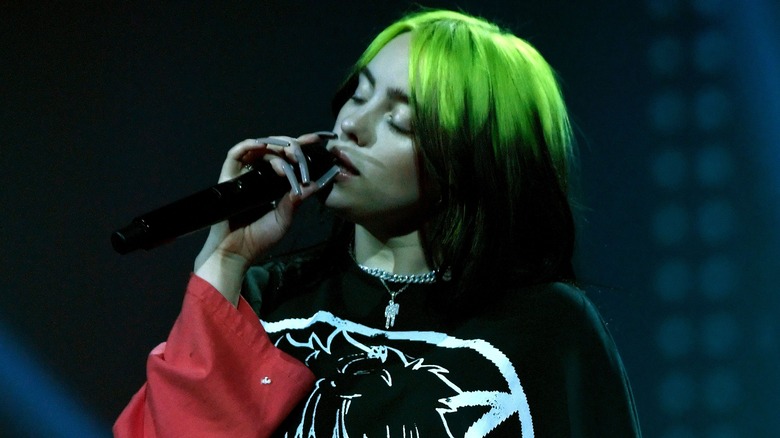 Kevin Mazur/Getty Images
Billie Eilish was photographed with actor Matthew Tyler Vorce in Santa Barbara, California. The pair was walking her pit bull, Shark, while grabbing coffee. At one point, Vorce was spotted wrapping his arm around Eilish as she rested her head on his shoulder and held on to his waist. Though Eilish's rep declined to comment when Page Six asked her team if she was dating the Light House actor, the pair does appear to be quite comfortable with one another.
If Eilish is in a relationship, there is a chance she might not want to confirm it right now. Following the release of her Apple TV+ documentary, her ex-boyfriend "Q" received a lot of backlash for his depiction in the film. "Q" posted on his Instagram story, "Anyone who know me knows where my heart is. I stay with a smile on my face even when I'm hurting. We push through the pain. [No love is ever lost] but I refuse to be bashed. There's always two sides to a situation" (via Seventeen). Luckily, Billie Eilish's fans stopped harassing "Q" after she reminded them to stay kind, which is hopefully something they keep in mind if there is something between her and Vorce.