Naya Rivera's Ex Shares A Bittersweet Tribute On The First Anniversary Of Her Death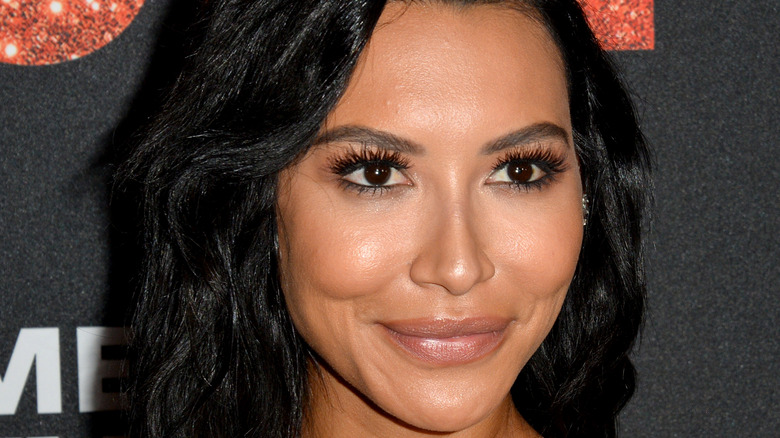 Shutterstock
It's been nearly one year since Naya Rivera's tragic disappearance, and people across the world are remembering her on this first anniversary of her untimely death. Fans remember her for her angelic voice, her sassy role as Santana on "Glee," and her incredibly kind demeanor in real life, and the close people in her life are remembering her for the family member and friend they miss. 
Rivera's son, Josey, frequently asks about his mom, according to his grandfather, George Rivera, who joined Entertainment Tonight for an interview in which he said that Josey is a "really strong kid" and said he is "coming around." He explained that it's hard because Josey, who is 5 years old, has vivid memories of his mother, and those can't simply be forgotten. It's hard to explain death to someone so young, but he says that Josey is handling it as best he can. He revealed that Rivera's younger sister, Nickayla Rivera, and Josey's father, Ryan Dorsey, have really stepped up to the plate to take care of Josey.
In addition to Naya Rivera's immediate family processing her death, one particular ex of the "Glee" star can't get over her passing.
This ex opened up about Naya Rivera being a role model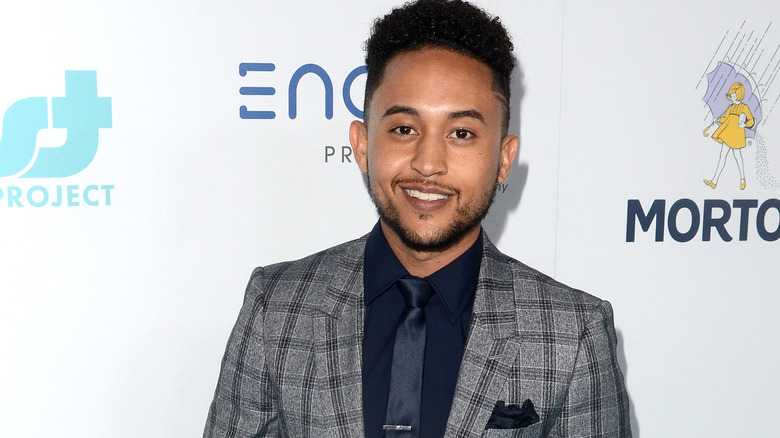 Shutterstock
Tahj Mowry dated Naya Rivera from 2000-20004, and to this day doesn't date much because, as he told Glamour, "it's hard to measure up to the type of girl and woman she was." The 34-year-old actor declared, "She was my first everything." The two met when working on the sitcom series "Smart Guy" in the '90s before later beginning dating in 2000.
Mowry furthermore thought of Rivera as a feminist role model, an example that women can have it all. Greater society still holds prejudices about women being stay-at-home moms and being tied to the house, but Mowry explained that Rivera proved that women can do everything they want to do. He said, "I think she's the spitting image of what women are capable of doing just as capable as men are," before adding, "She was so strong, she was hilarious, oh my God, and so talented, so talented. Her voice always was the best I had ever heard."
Mowry is still processing his grief over Rivera's death, but he always makes a point to send his condolences to her close family members, including her ex-husband. He knows everyone is collectively mourning her and wants to contribute without overshadowing those close to her.
Naya Rivera was a real light in this world, but we're happy her energy and presence in the collective consciousness are being carried forward.