The Truth About Kirstie Alley's Dating History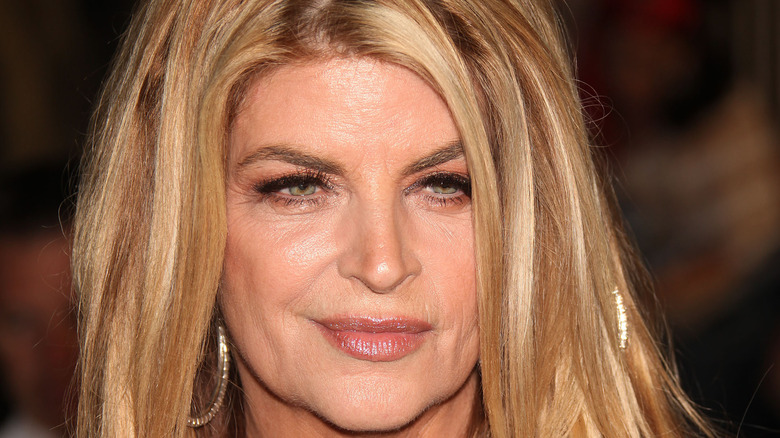 Shutterstock
Kirstie Alley got her start on "Cheers" in 1987. Fans loved her so much, she won an Emmy and a Golden Globe while playing Rebecca Howe on the hit show (via Gossip Cop). Her time on the sitcom led to big stardom for Alley, who went on to star in movies that have now become classics. She starred in "Look Who's Talking" and its two sequels alongside John Travolta and Bruce Willis before returning to television with "Veronica's Closet" in 1997.
After a bit of a hiatus from the big screen, Alley returned to T.V. but with a different angle — reality. She starred in Showtime's "Fat Actress" before creating her own series, "Kirstie Alley's Big Life" on A&E. She also appeared on "Dancing with the Stars" and "Dancing with the Stars: All-Stars" (via Biography). 
And while Alley is now 70, her love life has always been a big topic of interest. In fact, the star has been very outspoken about her relationships, even writing the book "The Art of Men (I Prefer Mine al Dente)" detailing those relationships (via Simon & Schuster). So what is the truth about Kirstie Alley and her dating history?
Kirstie Alley has a long list of men on her dating profile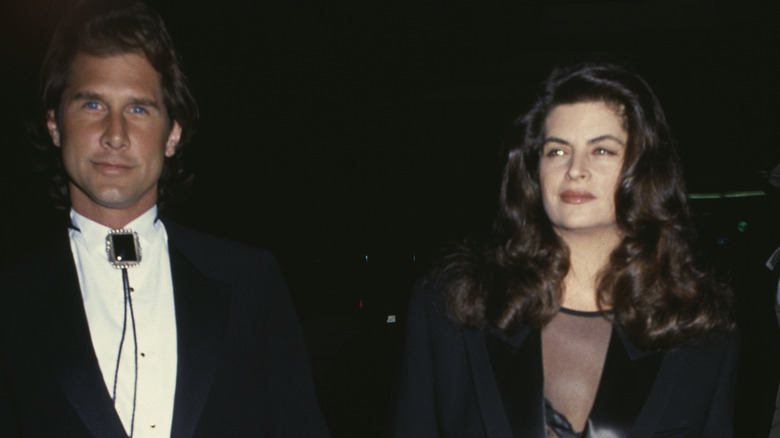 Michael Ochs Archives/Getty Images
According to Simon & Schuster, Kristy Alley details the many men in her life in her book. Some of the famous men mentioned include John Travolta, Ted Danson, Kelsey Grammer, Patrick Swayze, Woody Allen, and Woody Harrelson, But who of these men did she actually date?
Alley was first married in 1970 to Bob Alley, a marriage that lasted seven years. In 1981, she met her second husband, actor Parker Stevenson, who she married in 1983 and has two children with. Citing infidelity on both sides, their marriage ended in 1997. Both Alley and Stevenson said less than positive things about their divorce process and relationship at the time (via Closer Weekly). While Alley has never married again, her dating life doesn't end there.
According to The Hollywood Reporter, Alley admitted to falling in love with her famous co-stars, John Travolta and Patrick Swayze. While she never went as far as an affair, she admits to falling in love with Swayze while the pair worked together and referred to Travolta as the greatest love of her life. Both of these instances have a lot to do with her failed marriage to Stevenson.
Shortly after her divorce, she began dating, and was even engaged to, James Wilder, who she starred alongside in "Nevada." Unfortunately, that relationship also ended after Alley did some soul searching and didn't like who she was with him (via Closer Weekly). 
Today, Alley is still single and according to The Daily Mail, is simply looking for a companion who will live on a small rural farm with her.