Donald Trump Makes A Bold Statement About Biden-Putin Summit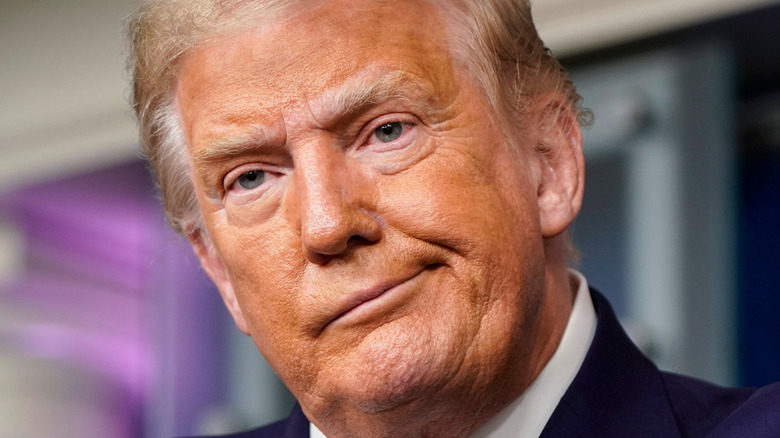 Shutterstock
Former President Donald Trump commented on his successor's summit with President of Russia Vladimir Putin on Wednesday Night (via NY Post). Appearing on Fox News' "Hannity," the former president said it was a "good day for Russia" and that he didn't "see what we got out of it."
President Joe Biden and Vladimir Putin met in Geneva, Switzerland, for the first face-to-face encounter between the leaders of both nations since Biden was elected. Coming months after tensions surrounding Russia's alleged role in cyberattacks and Putin's attacks against political rival Alexei Navalny, the summit remained relatively calm. Both countries agreed on returning their respective ambassadors to their posts to continue "rational" foreign relations (via CNN).
"The tone of the entire meeting was good, positive," Biden told reporters after the meeting (via CNN). "The bottom line is, I told President Putin that we need to have some basic rules of the road that we can all abide by."
While some considered the "return to normalcy" a win for U.S.-Russia relations, the former president had a more negative view of the meeting.
Why Donald Trump had a critical view of the Biden-Putin meeting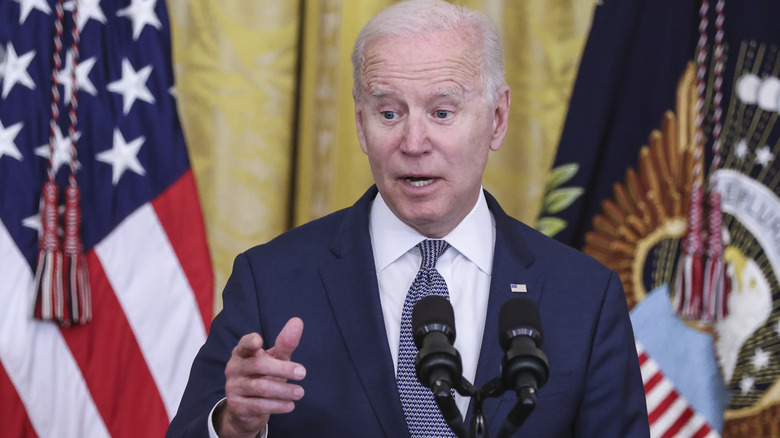 Bloomberg/Getty Images
"We didn't get anything. We gave a very big stage to Russia, and we got nothing," he told show host Sean Hannity. The sticking point for Donald Trump was the waving of sanctions on Russian-owned and Switzerland-based company Nord Stream 2 AG. The energy company is overseeing the construction of a natural gas pipeline connecting Russia and Germany through the Black Sea (via NY Post). 
"We gave up something that is unbelievably valuable. I stopped the pipeline, Nord Stream [2], and that pipeline was stopped," he told Hannity. "It was given back and nothing was gotten for it."
Trump imposed the sanctions on the company in 2019 when he signed the year's annual defense bill (via NY Post). "I think we had a great shot at having an unbelievable relationship with Russia," the former president said, reminiscing about his own controversial relationship with Putin. "I had a very good relationship with Putin, but nobody treated him tougher."