How Many Michelin Stars Does Gordon Ramsay Have?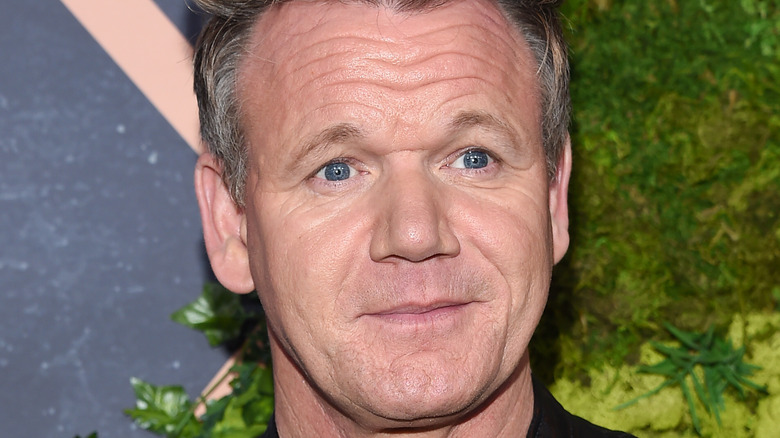 Shutterstock
With restaurants all around the world, multiple best-selling books, and a string of hugely successful TV shows (including "Hell's Kitchen"), Gordon Ramsay is recognized as one of the most powerful celebrity chefs in the world. In the professional culinary field, one of the most sought-after accolades is the Michelin Star, which can help raise the profile of some of the world's greatest eateries. But, how many Michelin Stars does Gordon Ramsay have?
As noted on his official website, Ramsay is the head of one of the biggest privately owned restaurant groups in the United Kingdom, Gordon Ramsay Restaurants, which boasts an impressive 18 eateries in London alone. Founded in 1997, the group also has an additional 17 restaurants situated around the world, including in the USA, France, Dubai, and Singapore. 
Per The Straits Times, Ramsay previously expressed that he holds Michelin Stars in high regard, revealing that he becomes irritated with fellow chefs who disregard or even reject the recognition. "Whether it's an Emmy, an Oscar, a Bafta or a Michelin star, it's the icing on the cake, not just for the chef but also for the staff who are equally as focused as the owner," he explained.
Chef Gordon Ramsay has multiple Michelin Stars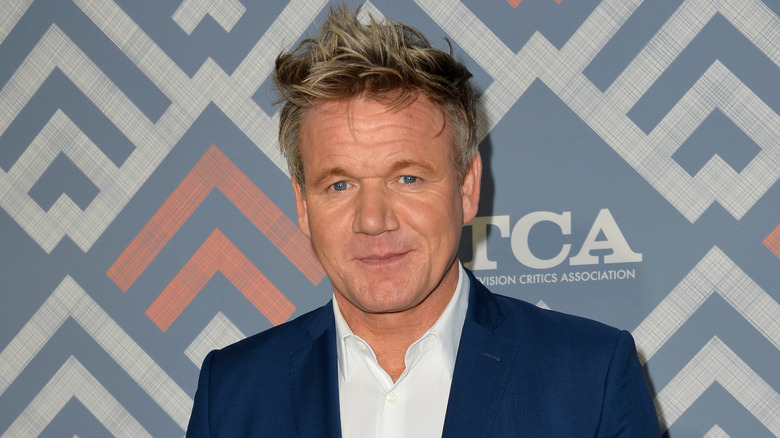 Shutterstock
According to Showbiz Cheat Sheet, Gordon Ramsay has earned a total of 16 Michelin Stars throughout his long career, and currently holds seven. The celebrity chef's flagship venue, Restaurant Gordon Ramsay, has held an impressive three Michelin Stars for almost 20 years.
As Eater reported, the chef's renowned eatery, Gordon Ramsay at the London in New York City, lost both of its Michelin Stars back in 2013 due to "quality issues." This marked the first time a restaurant had ever lost two of the culinary accolades. However, Ramsay was not involved with the daily operations of this particular restaurant when the Michelin Stars were revoked. 
Speaking at the time, a PR spokesperson for the restaurant clarified, "Gordon Ramsay is not involved in the day-to-day running of the restaurants or kitchens, as is a licensing agreement, but is in communication regarding updates and changes at the restaurant." Despite this setback, Ramsay remains the sixth most-Starred chef in the world (via Showbiz Cheat Sheet).