What A Hell's Kitchen Judge Really Thinks About The Show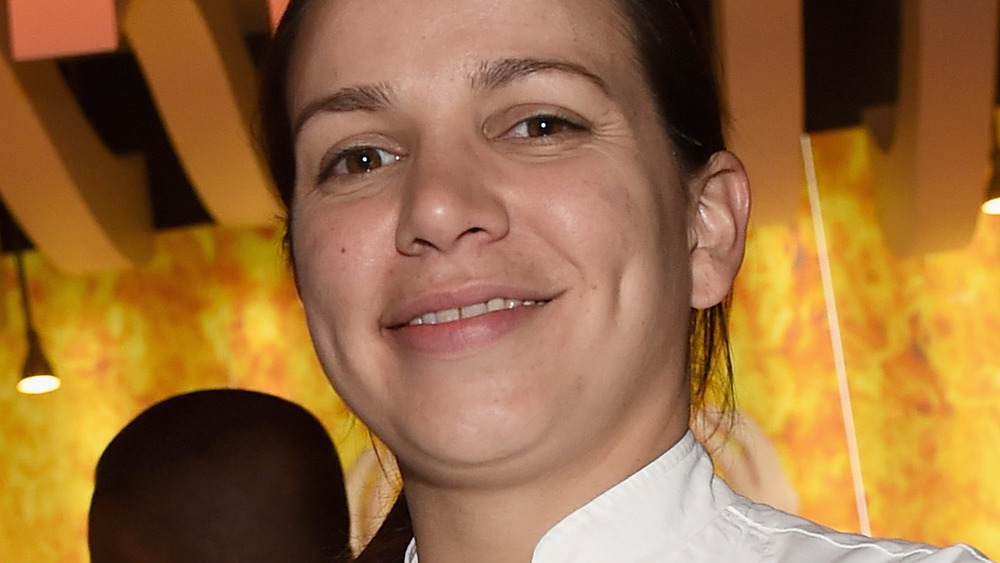 Ethan Miller/Getty Images
Christina Wilson is no stranger to fans of the reality cooking show Hell's Kitchen. Not only was she a fan favorite when she competed on and won season 10 of the series, but she returned to Hell's Kitchen as the sous chef for the red team in seasons 15 and 17 through 19. With such a rich history on the show, she probably has lots of behind-the-scenes secrets to tell. 
Wilson recently chatted with Mashed about what it's like to work on the show and with famous chef Gordon Ramsey, the show's host and main judge. She revealed that a lot of work goes into each episode. "What I was told was there's about 150 hours worth of tape that needs to be cut down to a 43-minute episode for every episode," she said, adding that she and the other chefs spend a lot of time coaching contestants. "But I think people would be surprised what a mentor role Gordon actually takes but that doesn't make it the best TV."
She enjoys working with chef Gordon Ramsey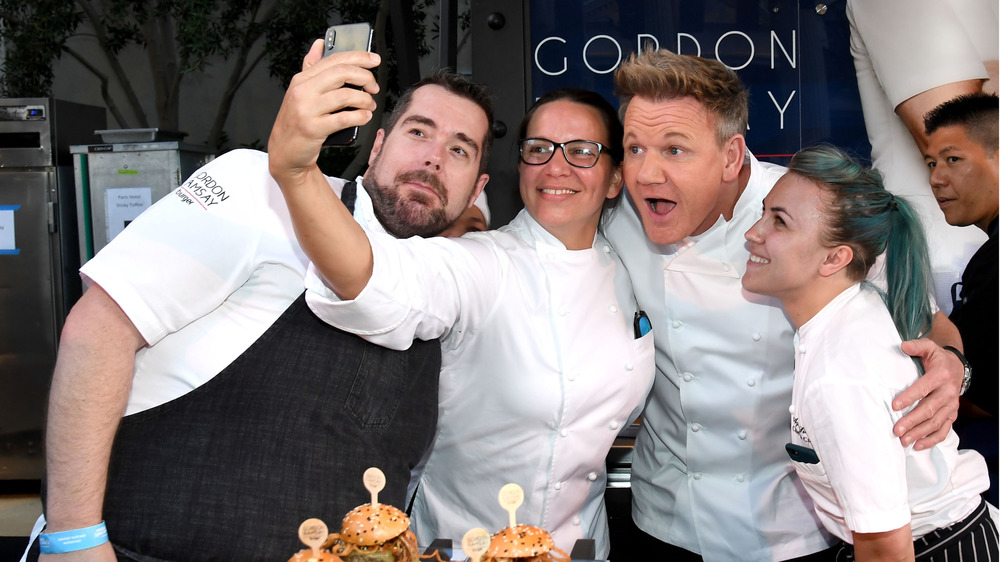 Ethan Miller/Getty Images
Despite his reputation for giving harsh criticism to the aspiring chefs featured on the show, Gordon Ramsey is a great boss, according to Hell's Kitchen sous chef Christina Wilson. She called him "humble and generous" and said he "is an absolute puddle when he's around his kids."
He's also a dedicated mentor to the chefs lucky enough to train with him, she added. "I don't want to say he's a completely different person, because I think that lends to the idea that he is faking it on Hell's Kitchen, which he is not," she told Mashed. "But there is this side to Gordon you see in everything that he does, that he didn't come from much." According to Celebrity Net Worth, Ramsey's net worth is estimated to be $220 million. He once told CNN that his childhood was less than ideal, which helped drive the world famous chef to be a success in life. 
Wilson also looked back fondly on her time as a contestant, giving credit to Chef Andi Van Willigan, who led the red team and served as Christina's mentor on the tenth season, adding that Willigan groomed her to take over Willigan's position. She said the worst part of being on the show, in her opinion, was the lack of a release. "You can't workout, there's no music, we weren't allowed to have even a pen and pencil in the dorm to journal," she said.