Brandi Glanville Makes A Surprising Admission About LeAnn Rimes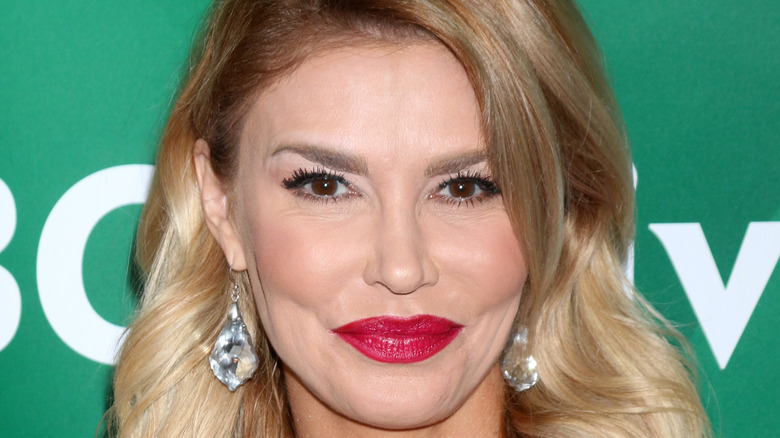 Shutterstock
Brandi Glanville and LeAnn Rimes publicly feuded for several years after Rimes was infamously caught having an affair with Glanville's now-ex-husband, Eddie Cibrian, as he and Rimes filmed the Lifetime movie "Northern Lights." But now, over a decade after the shocking betrayal, the ladies appear to be on great terms as they work together to co-parent Glanville and Cibrian's two sons, Mason, 18, and Jake, 14.
In addition to celebrating Mason's 18th birthday as a family earlier this month, the "Real Housewives of Beverly Hills" cast member recently appeared on the "Hollywood Raw" podcast, where she offered an update on the relationship she and the country singer have.
"We're like sister wives," Glanville said, according to a report from Page Six on June 17. "Eddie's going to be in my life for the rest of my life. We bicker still like we're married when we're not ... It's me and LeAnn and Eddie."
Brandi Glanville and LeAnn Rimes now celebrate holidays together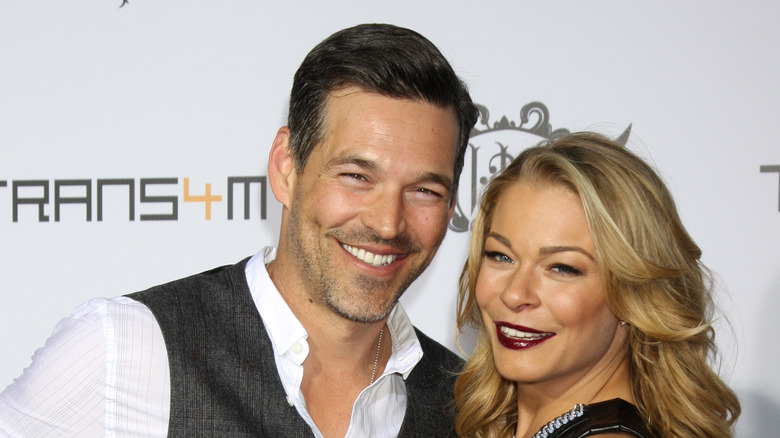 Shutterstock
While Brandi Glanville admitted that things between her and Eddie Cibrian aren't always civil, she said that she and Rimes actually "get along really well." And, over the past several months, that has been evident to fans and followers of the ladies on social media. After first reuniting on Thanksgiving to celebrate the holiday as a family, Glanville, LeAnn Rimes, and Cibrian were also seen together, with the former couple's kids, on Christmas and Easter, per ET.
Continuing on about her and Rimes' newfound friendship, Glanville said that the two of them were able to put their troubled past behind them after "growing up a lot" and realizing that keeping their feud alive was only doing a disservice to the kids they share. "I think our kids had a lot to do with it because the kids love when we're all together, and it's so obvious," Glanville added, via Page Six. "They're so happy. They're giddy little creatures."
Rimes and Cibrian have been married since 2011, two years after embarking on their highly publicized affair.