Carey Hart's Stunning Net Worth Revealed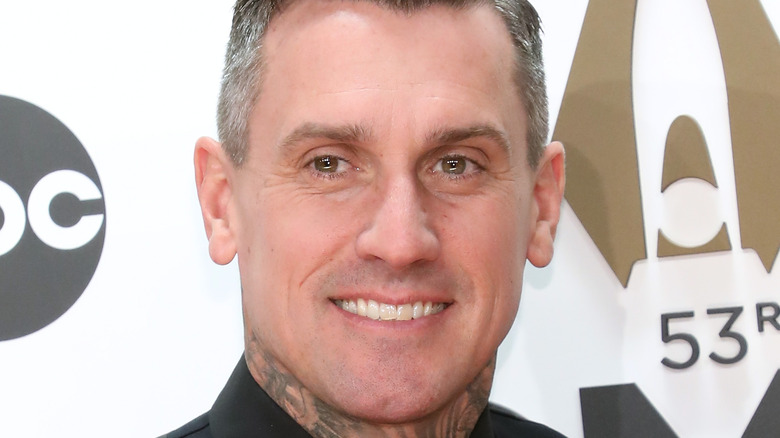 Taylor Hill/Getty Images
You'll most likely recognize Carey Hart from appearing in numerous music videos for his wife Pink, but Hart is majorly successful in his own right.
 Since the age of six, Hart has been competing in motocross races and went professional in 1993 after turning 18 (via Notable Biographies). His career truly took off in 1996 when he started to compete in freestyle motocross, and would eventually become the first motorcyclist to perform a backflip on a 250cc motorcycle. He also invented his own move dubbed the "Hart Attack," which is a hand-stand on a motorcycle performed in midair.
Hart's love for motocross is attributed to his father, a motorbike enthusiast who gave Hart his first motocross bike at the age of four. Hart's own kids are definitely following in his footsteps too, who are seen regularly shredding the dirt on BMX bikes (via Instagram) as well as joining their dad on his motorbikes.
"I'm replicating the way my father raised me," he said in an interview with Fatherly. "I try to expose our kids to as much as possible before they develop that fear ... I got my kids on dirt bikes and bicycles. They bounce back."
Carey's tattoo company was the star of the A&E series "Inked"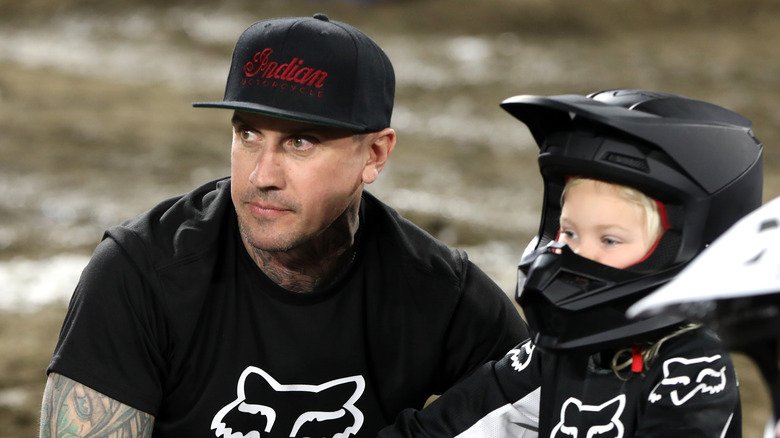 Ari Perilstein/Getty Images
Aside from his success as a motocross rider, Carey Hart has also found major success in the tattoo business. Capitalizing on his love of being inked, he opened his own shop called Hart and Huntington, as well as a clothing line under the same name (via Heavy). Thanks to the A&E series "Inked," which ran for two successful seasons, the first store was established in his hometown of Las Vegas. Plus, thanks to an appearance on the A&E series "Inked," his company has expanded to locations in Honolulu, Cabo San Lucas, Niagara Falls, and Nashville.
Hart also formed his own motocross team through the company, as well as the organization Good Ride which "gets V-Twin riders, custom bike builders and great brands together, hits the open road and gives to good causes along the way," the company's site writes.
With all that said, it's no wonder that Hart has amassed a pretty hefty fortune of around $30 million according to Celebrity Net Worth. That's on top of what his wife Pink has earned over the course of her career, a whopping $300 million. Per the outlet, the couple own "more than $30 million worth of California real estate," including a ranch with over 200 acres in the Santa Ynez Valley for $12 million.