What Pink's Husband Carey Hart Really Does For A Living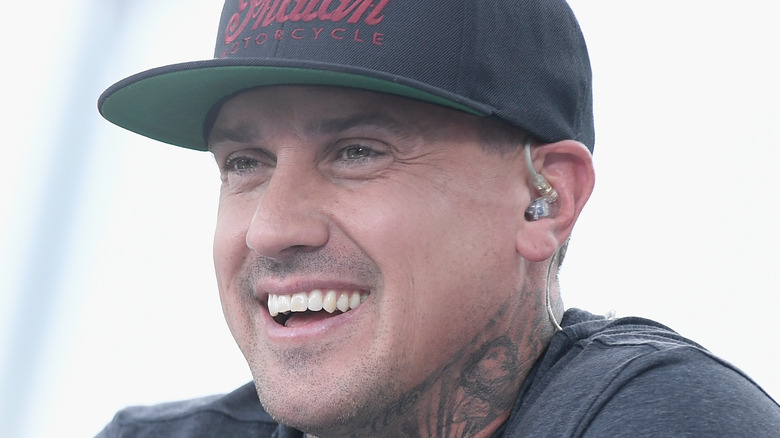 Bryan Steffy/Getty Images
With pop-sensation Pink about to celebrate her 14 year anniversary with husband Carey Hart, it's got us looking back on the couple's romance — and it's just as unconventional yet sweet as Pink is. According to Us Magazine, the pair met in 2001 at the Summer X Games in Philadelphia, and then had a brief breakup in 2003. But apparently there were no left over hard feelings from the breakup, as just two years later in 2005, Pink proposed to Hart. The adorable and unconventional engagement happened when Pink pulled out a sign that read "Will you marry me? Serious!" as Carey entered the third lap on his motorcycle of the Pro 250 class finals race, per Pop Sugar. 
The couple tied the knot in 2006 at a romantic getaway in Costa Rica, making their sweet and sour love story official — despite a few breakups and reconciliations to come. But what is it that Pink loves so much about Hart? Keep reading to learn more about him, including what he really does for a living.
Carey Hart has been incredibly influential to freestyle motocross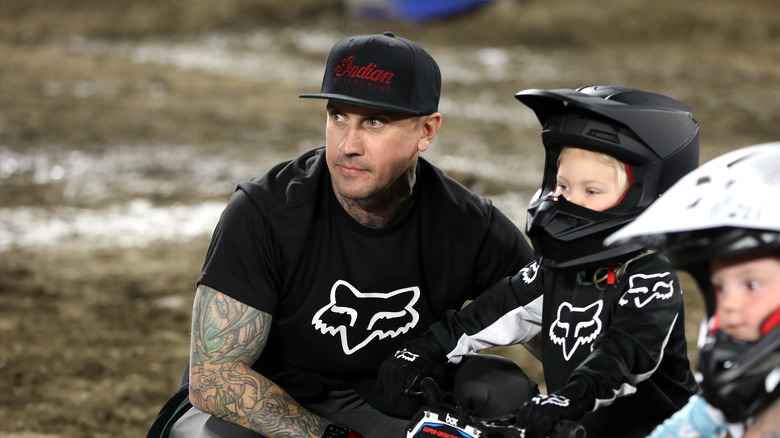 Ari Perilstein/Getty Images
The 45-year-old celebrity got his start as a professional freestyle motorist at the young age of 18, while simultaneously juggling AMA supercross circuiting (via DirtBikePlanet). Despite having sustained various serious injuries throughout his career, he is known for being quite a pioneer when it comes to his stunts. According to The Things, Hart was the first athlete to do a backflip in midair and land on his bike, which was eventually called the "Hart Attack."
Aside from motorcycling, in 2004, Hart founded Hart & Huntington Tattoo Co., which was even featured on the A&E series "INKED". His tattoo parlor is located in a casino in his hometown of Las Vegas, and since their feature on "INKED", they have expanded throughout the United States and Canada. Hart has also ventured into acting and had a part in the 2003 film, "Charlie's Angels: Full Throttle" (via IMDb).
Here's why Pink believes that the public doesn't know the true Carey Hart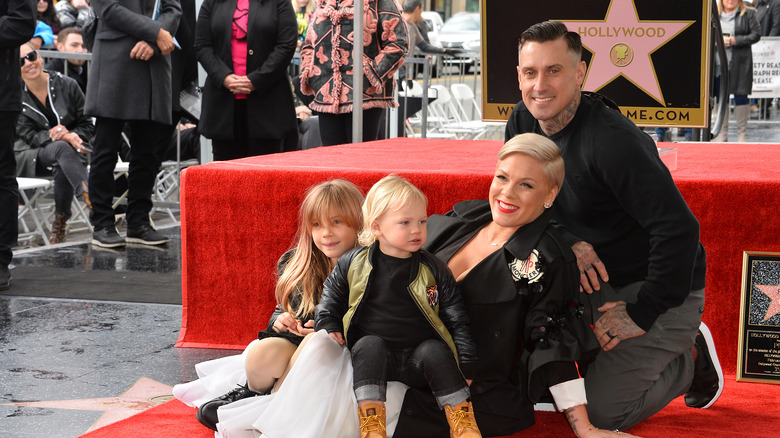 Shutterstock
Despite his seemingly rough exterior, Pink says it's all an act and that he's actually very sweet. She told People, "A lot of people get Carey wrong when they think, 'Oh [he is] this moto-dude, hypermasculine and tattoos. He's just the most sensitive, supportive guy in the world. He never says no. Any dream I've ever had, 'Yes, I'm with you. Whatever you want to do.'"
The couple have two children together, Willow and Jameson. Hart attributes his and Pink's growth and maturing to having children, saying that it has changed them forever. "Children made us grow up a lot more," Hart told ET. "You can't be young and loose and petty and fighting as much with children, so children definitely made us grow up and prioritize and kinda get in our lane and stay in our lane. So that definitely helped out quite a bit." It appears that despite the couple's busy schedules being incredibly successful, they have managed to find a balance between business and family, which Pink single handedly attributes to her husband, Carey Hart.