Inside Gwyneth Paltrow And Chris Martin's Relationship Today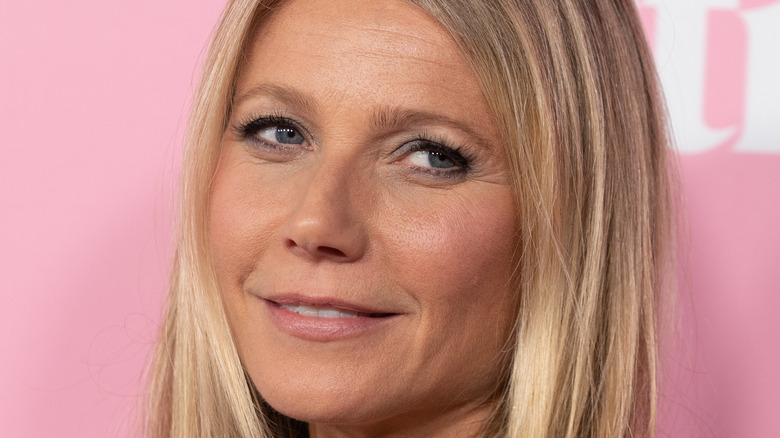 Shutterstock
Gwyneth Paltrow and Chris Martin's divorce has been one of the most interesting that Hollywood has ever seen. The couple didn't bash each other on social media or have a nasty custody battle for their two children, Apple and Moses. Instead, they approached the end of their marriage with class and dignity, revealing that their relationship simply didn't work out (via Today). The Oscar-winning actress announced her split from the Coldplay frontman in 2014 via a blog post on her Goop website, calling the divorce a "conscious uncoupling" (via Us Weekly).
"It's very different for every couple but, for me, it meant, more than anything, being accountable for my own part in the dissolution of the relationship," Paltrow wrote. "There existed aspects of myself I was trying to heal through this relationship that I wasn't honest with myself about. I had been blind, guarded, invulnerable, intolerant. I had to admit that and be brave enough to share it," she added. 
In the years following their divorce, Paltrow admitted that she and Martin have made good on their promise to put their children first. "I think Chris and I were meant to be together and have our kids. But our relationship is much better like this: friends and coparents and family," she told the Evening Standard in 2019. Today, as their children grow, so has Paltrow and Martin's bond.
Gwyneth Paltrow says Chris Martin is like her brother now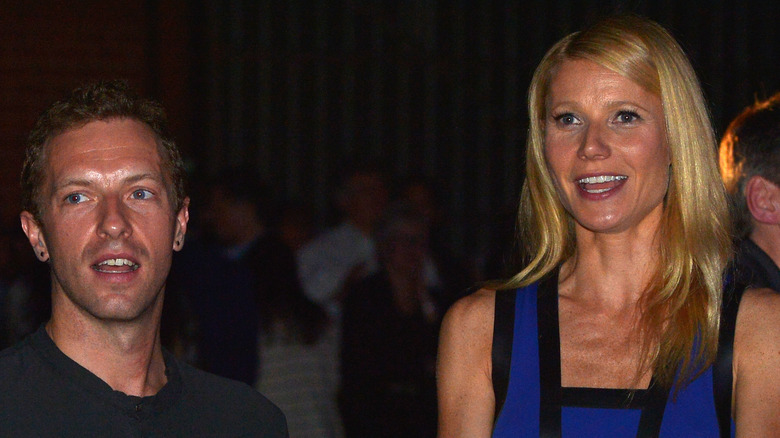 Charley Gallay/Getty Images
In a June 17 appearance on Today, Gwyneth Paltrow opened up about the state of her relationship with ex-husband Chris Martin. The "Country Strong" star admitted that she and Martin spend a lot of time together as a family with their children, Apple and Moses, and that they get along very well. "I mean, it's funny. He was over here yesterday. And [Apple] came through and she's like, you know, she's taller than me now. We just looked at each other. We were like, 'How did this go by so quickly?'" Paltrow admitted, adding that she thinks of Martin as a close family member. "He's like my brother. You know, he's my family," she stated. "I love him and I'm so grateful to him for giving me these kids. It worked out well ... You know, it really did, I have to say," Paltrow added.
Back in March, Paltrow dished on her divorce on the "Anna Faris Is Unqualified" podcast, revealing that in theory she never would have wanted to divorce Martin, but that she learned so much about herself in the process of her split. "And because I focused on accountability, I was then able to find the most amazing man and build something that I've never had before with Brad [Falchuk], my husband," Paltrow said. It appears that Paltrow and Martin have found the secret to having a successful family life after divorce, a feat that has not come easy to many other celebrity couples.