Bad News For Ryan Lochte's Olympics Comeback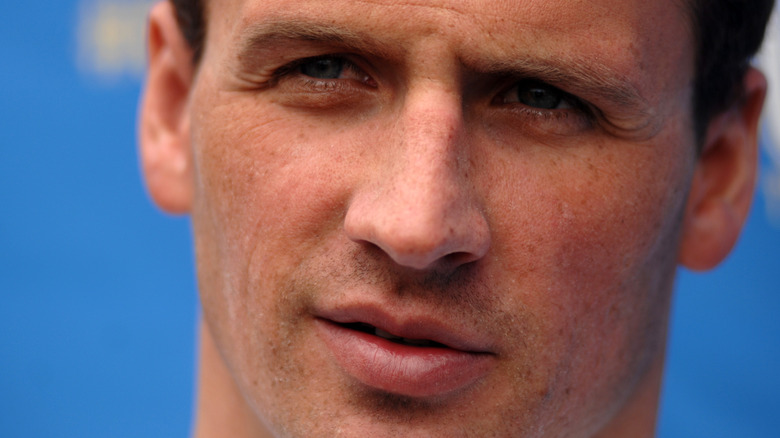 Shutterstock
The 2020 Summer Olympics are just around the corner, delayed until 2021 after the COVID-19 pandemic. Americans everywhere are getting hyped for one full month of sporting competition and patriotism that is set to start on July 23 when the Olympic fire enters the stadium (per Olympics). Whether you are into soccer, ping pong, or gymnastics, there is a sport for everyone. One of the most popular events by far has been swimming, thanks to stars like Michael Phelps and Ryan Lochte.
Lochte is best known as an American swimmer and 12-time Olympic medalist (per Swim Swam). The Olympian is the second-most decorated swimmer in Olympic history behind Phelps. Sadly, some bad news came out of the United States of American Team, and that was that for the first time since 2004, Lochte would be missing out on the games. Fans everywhere of the games are stunned but none more than the athlete himself.
Ryan Lochte didn't qualify for the 2020 Olympics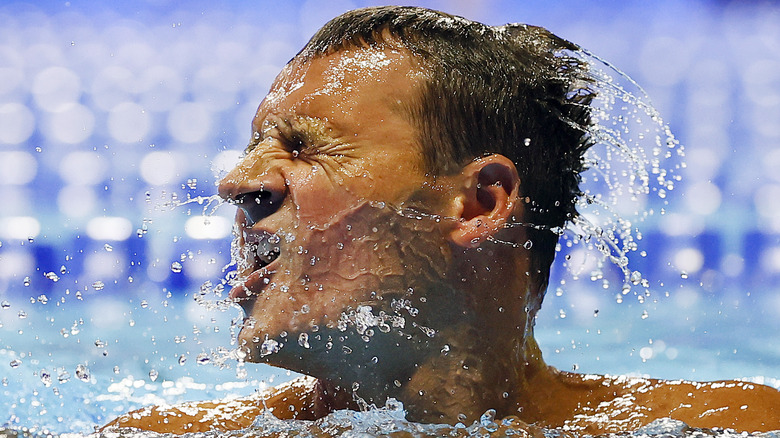 Tom Pennington/Getty Images
The Japan 2020 Olympics won't be the same without Lochte, who failed to qualify for the USA team (per People). The games are where dreams are made and lost, but sporting fans love the anticipation of a comeback story. A teary-eyed Lochte wanted to turn around his bad boy impression from his 2016 scandal that took place in Brazil, where he and some teammates vandalized a gas station bathroom. But instead, the 37-year-old finished seventh in the 200-meter individual medley.
In a press conference shortly after, he said, "I really wanted to be on that Olympic team. I think this is probably the most important swim meet I've ever had in my entire career, the one that meant the most to me. Falling short and feeling like I let everyone down was one of the hardest things." As for appearing in another Olympics when he will be 40, he wasn't so sure it was in the cards saying, "But this is not the last you're going to see of me."