The Truth About Yoko Ono And John Lennon's Son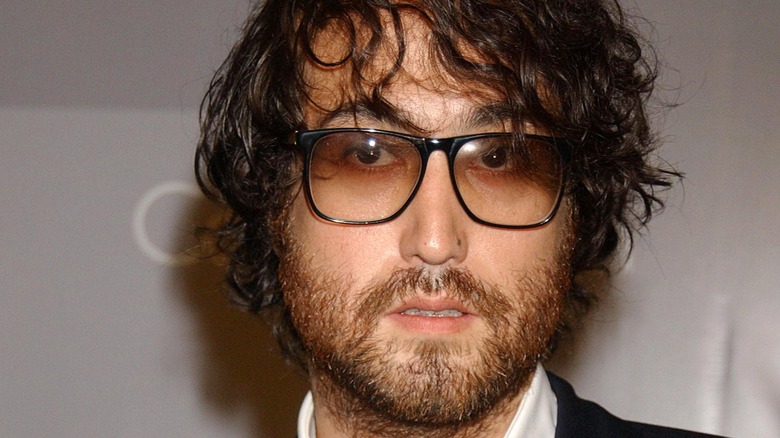 Shutterstock
When former Beatles member John Lennon was assassinated by Mark David Chapman in December 1980, his life was cut tragically short at the age of 40 (via History). Although Lennon left behind an incredible musical career, he also left behind his wife, Yoko Ono, and two sons, Julian and Sean, the latter of whom came from his marriage to Ono (via Ultimate Classic Rock).
Sean was only five when his father was killed, but certainly he could have no doubt that his father loved him greatly, as Lennon wrote the heartwarming song "Beautiful Boy (Darling Boy)" in Sean's honor (via Society of Rock). In the years since, Sean has followed in his parents' footsteps, becoming a musician and activist in his own right (via Smooth Radio).
Over the years, he has participated both in bands and solo musical endeavors – not unlike his father. He's been a member of the bands Cibo Mato, the Claypool Lennon Delirium with Primus bassist Les Claypool, the Ghost of a Saber Tooth Tiger, and even his parents' former group, The Plastic Ono Band (via Smooth Radio). 
Sean released two solo albums, 1998's "Into the Sun" and "Friendly Fire" which was released in 2008. He has also lent his skills as a guitarist to the likes of Marianne Faithfull and Lady Gaga (via The New Yorker). And, not unlike his parents, Sean has collaborated with his longtime girlfriend, Charlotte Kemp Muhl (via CheatSheet). The pair met at Coachella in 2004 and have been together since 2006.
Sean's is working to preserve his father's legacy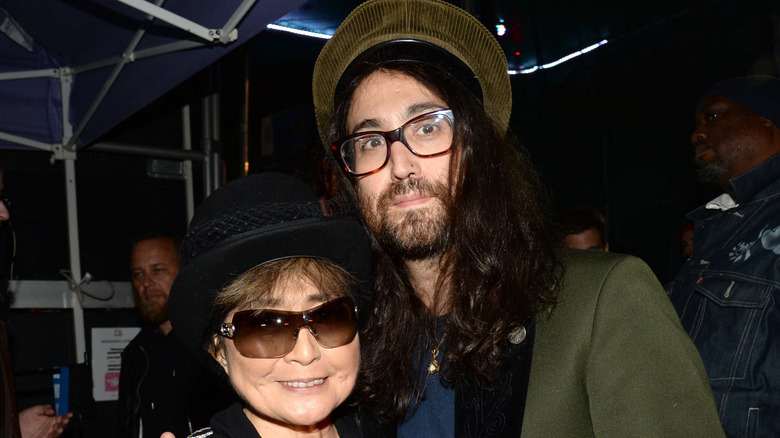 Kevin Mazur/Getty Images
Although Yoko Ono retained ownership of John Lennon's estate for 30 years, Sean Lennon has since taken it over and in doing so, has put his own musical chops to good use (via Cosmic Magazine).
In honor of what would have been John Lennon's 80th birthday in October 2020, Sean Lennon and Yoko Ono released "GIMME SOME TRUTH. THE ULTIMATE MIXES," containing 36 remixed tracks, chosen by Sean and Ono (via Associated Press). Sean, who happens to share the same birthday as his late father, marked his 45th birthday with the emotional yet rewarding experience.
"Ultimately it was very healing. It was like therapy," Sean explained. "It was very therapeutic in the end. I'm very glad that I got to do it. I would not have revisited those songs on 'Double Fantasy' without having this project. It turned out to be kind of a cathartic thing."
This isn't the first time Sean has used music as an outlet for healing from grief. He previously wrote and performed the song "Listen" about the loss of his father, with lyrics that include "I would do anything for one conversation with you / Seems like the whole world had more time with you than I did" (via Jam Base).
Sean is also aware that his last name has strings attached. "No matter what I do, people see me as the spoiled slacker son of John and Yoko," he told The Guardian in 2015. However, given Sean's impressive and ever-expanding resume, hopefully that changes.