The Truth About Teresa Giudice And Danielle Staub's Relationship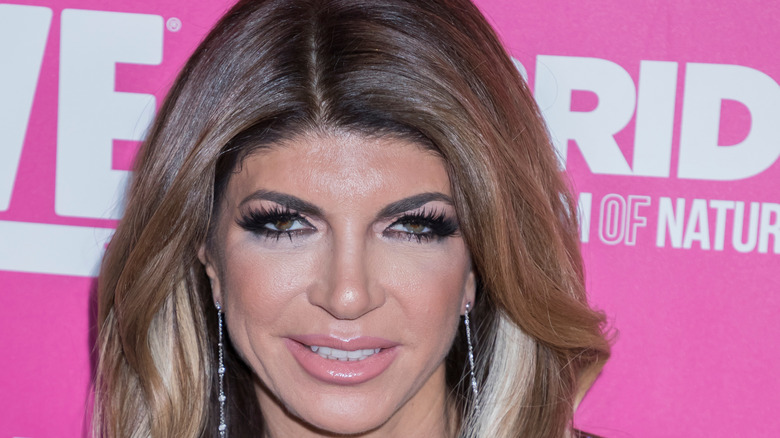 Shutterstock
"Real Housewives of New Jersey" stars Teresa Giudice and Danielle Staub have a rocky history. Both housewives were part of the original cast of the Bravo series and are best known for their involvement in the infamous season 1 table flip scene (via The Things). Though they ended their first season on the series on poor terms and continued to have issues up until Staub left the series after season 2, the pair were able to patch things up before Staub's return to "RJONJ" for season eight.
For the majority of seasons eight, nine, and ten, the former enemies were able to cultivate a strong friendship and leaned on each other for support. However, things turned sour when Staub got into a physical altercation with housewife Margaret Josephs (via Showbiz Cheat Sheet). Giudice was caught on camera telling Staub to pull Josephs' hair and Staub later revealed to housewife Melissa Gorga that Giudice encouraged her to hurt Josephs. This revelation hurt Gorga and had a major impact on her relationship with Staub (via People).
Giudice is keeping her distance from Staub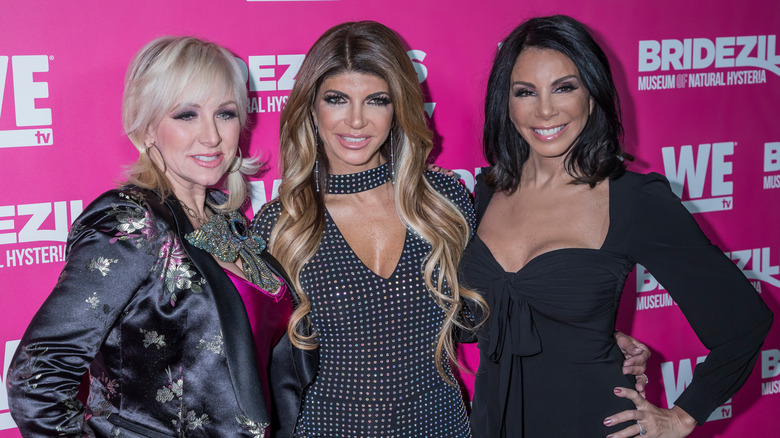 Shutterstock
In an interview with People, conducted after Teresa Giudice's fallout with Danielle Staub, the former revealed that she is "no longer friends" with Staub. In reference to Staub's betrayal surrounding the Margaret Josephs altercation, Giudice told the publication, "I mean listen, I'm not a follower, I'm a leader. And I'm not just going to not be somebody's friend because someone else is telling me not to be somebody's friend. She never did anything to me until — Watch the show and you'll see what she did to me and now we're not friends anymore."
Giudice also added that she is uncertain as to whether or not the pair could ever rekindle their fallen friendship. Giudice explained, "She's funny. She's a good time to go out with. She is. I'm all about that. I'm all about just having fun and smiling and laughing and that's what it was about. You never know what happens in the future."