The Amazing Item Rupert Grint Bought With His Harry Potter Money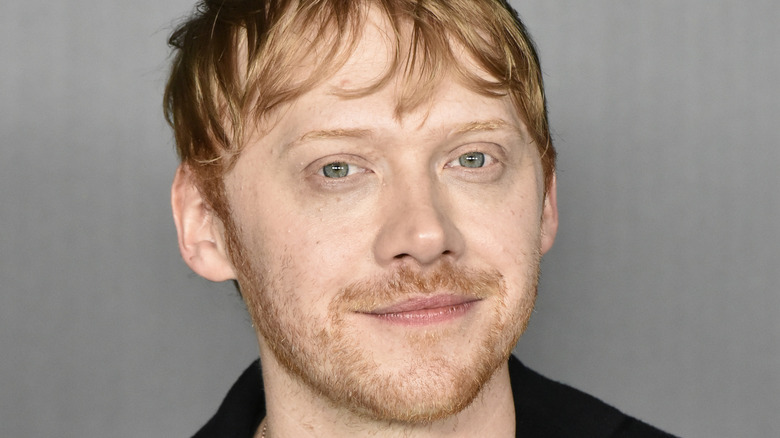 Eugene Gologursky/Getty Images
For many nostalgic millennials, the next best thing to dreaming about receiving your long-lost Hogwarts letter, is daydreaming about having been involved in the "Harry Potter" movies. Fame, fortune, and firebolts – what could be better? And for one "Harry Potter" star who did live the dream, we're glad to hear that he spent his paycheck just as absurdly perfect as we would've hoped to do. 
Rupert Grint, who played the indispensably loyal, reluctantly brave, and utterly lovable Ron Weasley, reportedly had a different life dream at the tender age of 11 other than being a famous wizard or a wealthy movie star. He wanted to be an ice cream man.
In a January 2021 interview with Glamour, Grint caught readers up on his new life as a dad, quarantine with his wife Georgia Groome, and his new movie "Servant," but he also addressed a key purchase he made early in his "Harry Potter" career, namely, his own personal ice cream truck. 
"The truck is doing well!" Grunt enthused. "It hasn't seen the light of day in a long time, I must admit. The last time I used it was the last day of shooting 'Potter' — I took it to set and served ice creams for the crew. I haven't been out in it since, it's just been stored away."
Rupert's famous purchase symbolizes an unrealized ambition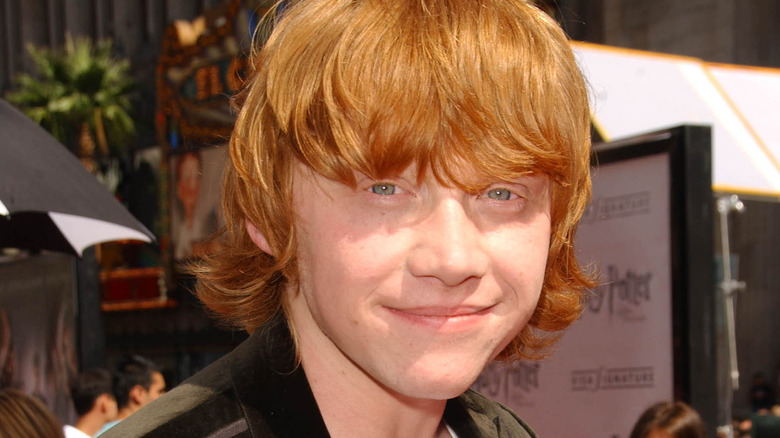 Shutterstock
Per the Daily Mail, Rupert Grint was one of the first "Harry Potter" child actors to get his driver's license and he bought the 1974 Mr. Whippy van soon after the movie money started hitting his account. He also shared how with great power comes great responsibility. 
"Not long after I first got it, I pulled into a pub to do a U-turn and there were eight kids with their pocket money out, hoping to buy a 99 or whatever," the star recalled. "But I had nothing to give them. I've learnt my lesson since then."
After that incident, he kept the van stocked and would spend some of his free time living his alternative career dreams as an ice cream man. In 2017 LadBible reported Grint saying, "I tend to avoid July and August, but the rest of the year I'll drive around the local villages and if I see some kids looking like they're in need of ice creams, I'll pull over and dish them out for free." And while he may be that generous, Grint also doesn't have a vending license so he's not legally allowed to sell anything out of the van.
The van's biggest achievement may have been at the closing party for the "Harry Potter" film set when Grint provided ice creams and lollies for cast and crew to go with the BBQ (via Glamour), but with quarantine restrictions ending in the U.K., Mr. Whippy might ride again.