The Drugstore Eyeshadow That Celebrity Makeup Artists Swear By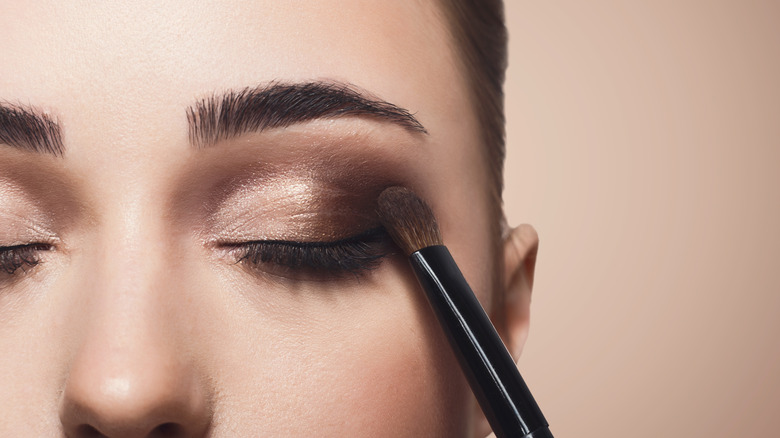 Shutterstock
We may receive a commission on purchases made from links.
When it comes to makeup, a good eyeshadow is one of the most essential items that should be in everyone's collection — after all, who doesn't love a sparkly or smokey eye? Sometimes, though, it can be pretty tricky to find high-quality eyeshadows that stay on for long periods of time and are fairly affordable — not to mention, they'll need to have a wide range of colors to choose from! 
Thankfully, there are some great high-quality eyeshadows you could get at the drugstore that check all those boxes — and there's one in particular that celebrity makeup artist Brittany Spyksma swears by. Speaking to Byrdie, Spyksma revealed that her go-to pick is the Maybelline Eye Studio Color Tattoo Eyeshadow, which only goes for $8 on the Maybelline website and around $7 on Amazon. "They are a staple in my kit as well as my personal makeup bag," she said. "They have beautiful colors that last all day."
Here's why you should try Maybelline Eye Studio Color Tattoo Eyeshadow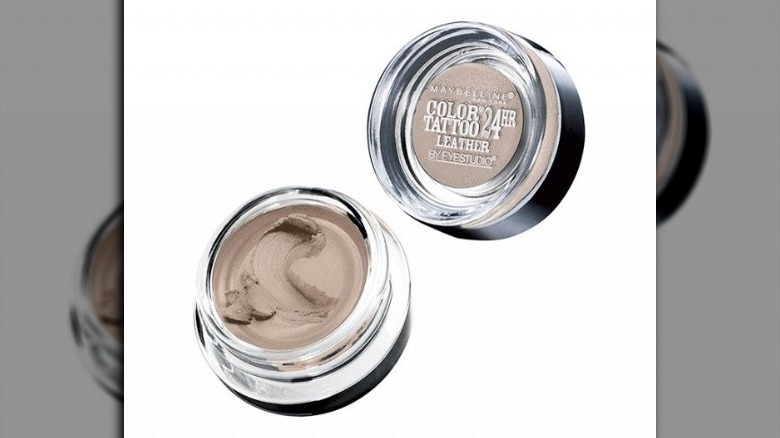 Maybelline
So what's so great about this drugstore eyeshadow, you ask? According to Maybelline, this popular and highly rated product is crease-resistant, fade-resistant, and waterproof — and it's apparently their most long-wearing eyeshadow yet, with the formula lasting up to 24 hours at a supersaturated "tattoo" intensity. Plus, it's so easy to apply with a brush or even just your fingertips — not to mention it comes in a wide range of colors, from a warm, shimmery pink to a dark plum-purple.
And of course, if you can't take Maybelline's word for it, just take a look at the near-perfect reviews, many of which rave about the eyeshadow's long-staying formula. Reviewers confirm that it stays put all day, with one even saying that it "blends like a dream, but still sets and doesn't budge." Not to mention, it was also awarded the "Best Makeup Steal of 2020" in the Allure Best of Beauty Awards, with the outlet declaring it the "easiest way to get a wash of creaseless, fade-resistant color."
With a long-lasting formula and a super-affordable price, it's easy to see why this Maybelline eyeshadow is the go-to pick for celebrity makeup artists. As for us, we're definitely heading to our local drugstore to pick some up ASAP!