This Starbucks Secret Menu Drink Tastes Like A Creme Saver In A Cup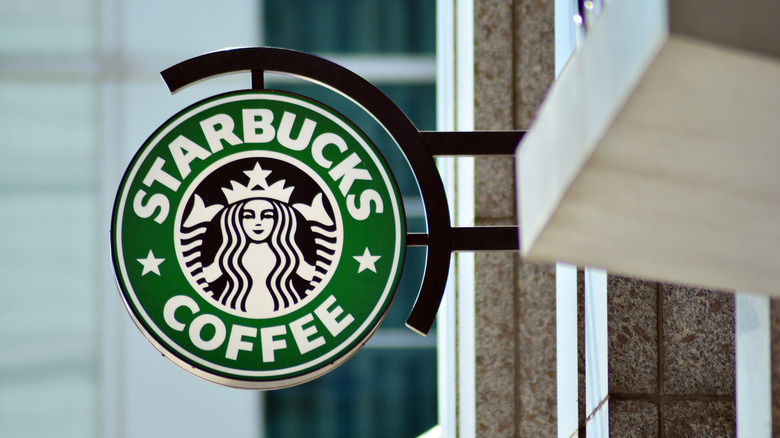 Shutterstock
What's your go-to Starbucks order? Instead of your usual flat white or iced latte, why not take a journey over to the secret menu? There are a whole load of drinks you might not think of getting at first, but they could really transform your next coffee trip. 
The so-called secret menu at Starbucks can be a little controversial, and there are some people who'll always choose to shun it and go for a regular beverage instead, but give it a try and you could be opening yourself up to a world of delicious possibilities. For instance, you can order a drink that tastes just like the Minnie Mouse Frappuccinos available at Disney World, and another that tastes just like a tantalizing key lime pie — exciting, right?
However, that's not where the fun ends. You can even order a drink that tastes just like a Creme Saver in a cup, giving you the nostalgic creamy strawberry taste in a drinkable format. Is there anything Starbucks can't do?
Start off with a Strawberry Acai Refresher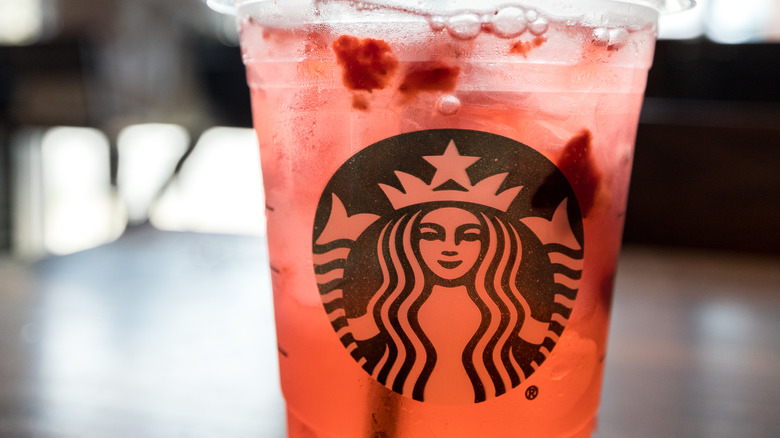 Shutterstock
Per Taste of Home, it couldn't be easier to get your Starbucks order to taste just like the Creme Saver candies. It's ridiculously simple to order from the secret menu, and you'll have your dream drink right in front of you before you know it!
All you need to do to get your Creme Saver beverage is to order a Strawberry Acai Refresher with no water as your base, and simply add both strawberry purée and regular sweet cream to the drink. Then, of course, it's time to enjoy. 
Creme Savers were popular in the 1990s and 2000s, with their creamy — almost yoghurt-like — and fruity taste, but gradually disappeared from stores over the years (via BuzzFeed). There have been a number of calls to bring the much-loved candy back, including from the likes of Delish, but to no avail. However, we've at least got the next-best thing: a drink that tastes almost the same. What's more, you're rarely far from a Starbucks, so you can tantalize your taste buds whenever you like.