Joanne Linville's Net Worth At The Time Of Her Death May Surprise You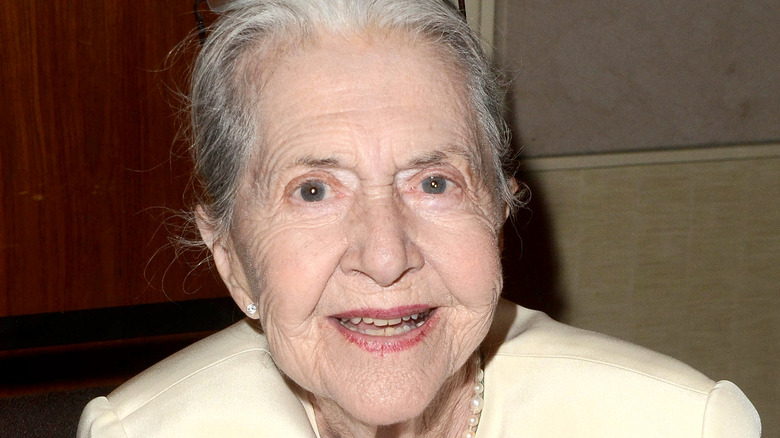 Shutterstock
Joanne Linville, a fixture in films and television for decades, sadly died this week in Los Angeles at the age of 93, per USA Today. Born in 1928 in California, Linville had roles in more than 100 film and TV shows. Linville managed landed a slew of guest roles on popular shows, including "Studio One," "Kraft Theatre," "Alfred Hitchcock Presents," "The Twilight Zone," "Hawaii Five-O," "Charlie's Angels," "Dynasty," and "L.A. Law." "Star Trek" fanatics will recognize her as the first female to play a Romulan on the series, where her character struck up a romance with Leonard Nimoy's Mr. Spock. Her last TV role was in 2016 with a guest spot on "Starship Excelsior" (per IMDb).
Linville also had a supporting roles in numerous films throughout the '70s, including acting opposite Barbra Streisand in "A Star is Born." In 2001, she portrayed Hedda Hopper in "James Dean," which starred James Franco and was directed by her ex-husband, Mark Rydell.
But perhaps Linville's biggest contribution to Hollywood was founding an acting conservatory with her teacher Stella Adler, per the Hollywood Reporter. Linville became a master teacher at the school and even wrote a book called "Seven Steps to an Acting Craft."
Joanne Linville's career earned her a net worth around $2 million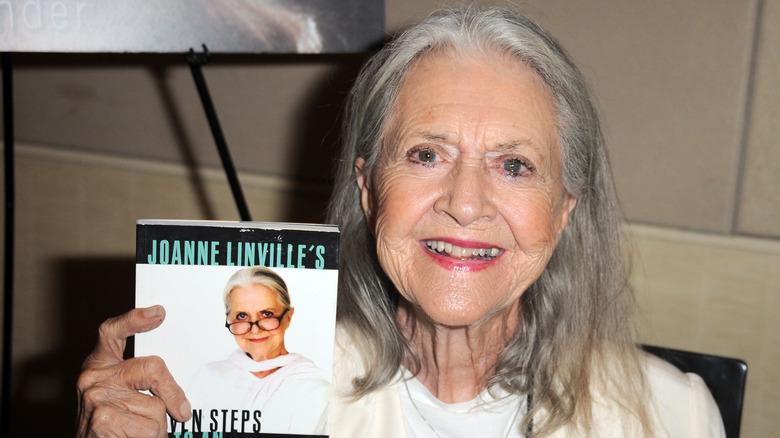 Albert L. Ortega/Getty Images
Thanks to her successful career and school, at the time of her death, Linville reportedly had a net worth of around $2 million, according to Biography Daily.
It's not surprising that Linville's family is also made up of artists. She was married to "On Golden Pond" director Mark Rydell from 1962 to 1973, per the Hollywood Reporter. Their children, Amy and Christopher, are also actors, and Linville's grandson, actor and producer Austen Rydell, is engaged to actress Billie Lourd. Linville became a great-grandmother last year when the couple welcomed a son, Kingston, in September 2020 (per Hollywood Life). As her family said in a statement. Linville "lived a full life."
"One whose spirit, passion for art and life was an inspiration to all who had the pleasure of knowing her," the statement read, according to USA Today. "A loving mother and proud grandmother."