Did Meghan Markle Once Feel Snubbed By The UN?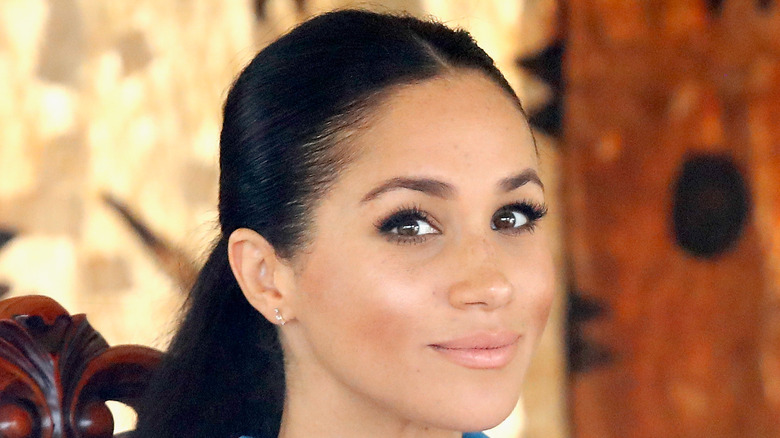 Chris Jackson/Getty Images
Ever since defecting from the royal family in early 2020, Meghan Markle has fought hard to establish herself and husband Prince Harry as legitimate businesspeople and human rights activists in their own right. Whether they're signing lucrative deals with Spotify and Netflix (via BBC News), or launching charitable initiatives with their non-profit, Archewell Foundation, the Duke and Duchess of Sussex have been working tirelessly to distance themselves from their pasts while building a new life. 
Following their headline-grabbing interview with Oprah Winfrey, during which the famous couple discussed their difficult time with the royal family at length (via People), the Sussexes and, in particular, Markle have faced renewed scrutiny over their alleged disloyal nature and money-grabbing ways, to paraphrase a headline in The Sun. As it happens, however, the former "Suits" star may was allegedly snubbed by the elite years before she became a royal exile, as a new biography shockingly claims. 
The Duchess of Sussex abruptly bowed out of an event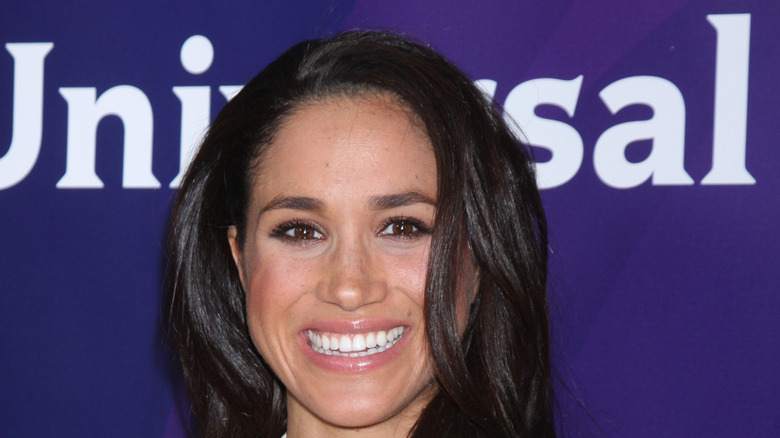 Shutterstock
According to a new tome by royal biographer Robert Lacey, entitled "Battle of Brothers," Meghan Markle ducked out of a visit to a market in Fiji due to its connection to UN Women, whom she believed snubbed her, as per the Daily Mail. Although Markle's staff blamed the heat and baying crowds, Lacey revealed there may have been an underlying, and far pettier, reason why she left after just eight minutes. According to the royal biographer, it was only after seeing signage for UN Women that a then-pregnant Markle opted to abruptly exit. 
The former "Suits" star previously spoke at a 2015 event for UN Women in New York, even receiving a standing ovation. Lacey surmises Markle assumed she would be invited to "join UN Women's distinguished roster of goodwill ambassadors that included celebrities such as Nicole Kidman and Emma Watson." Sadly, since she had yet to ascend the royal ranks, "UN Women only assigned the cable actress the lesser role of advocate."
Meghan Markle was heavily pregnant at the time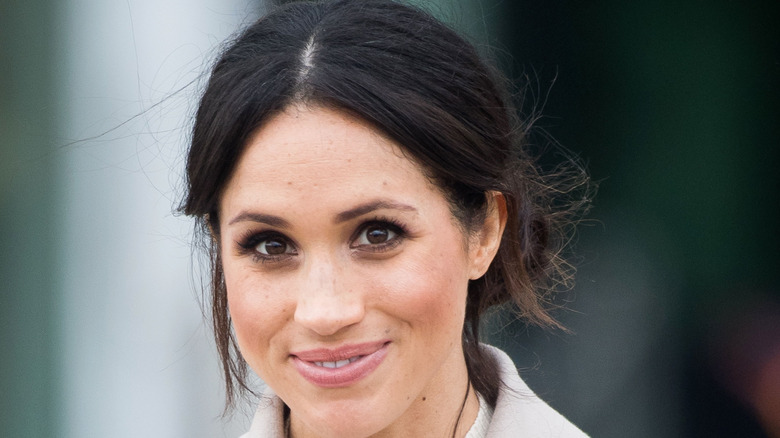 Shutterstock
As a result, the Daily Mail advises, Meghan Markle left the market due to the perceived rejection which, as per Lacey's source, the former actress "does not cope well" with. Markle was reportedly due to spend 20 minutes there, to view the work of UN Women project Markets for Change. She only agreed to it on the basis of their branding not being on show, but left after spotting some. A source told The Mirror the Duchess wasn't acting like herself and whispered something to an aide before being taken away. 
However, the eyewitness also advised, "It was very hot and humid in there so perhaps it wasn't the best environment for a pregnant woman." Markle pulled out of several appointments due to her condition, leaving fans disappointed. Lawyers for the mother-of-two told the Mail her leaving had nothing to do with UN Women, and in fact Markle met with their leaders subsequently.