Hailey Bieber's Skincare Routine Is Simpler And Less Expensive Than You Think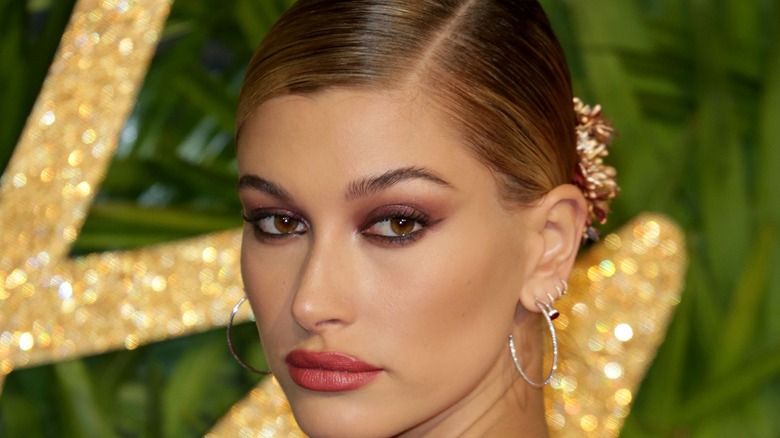 Shutterstock
Ever since Hailey Bieber and Justin Bieber tied the knot, it's like we cannot stop obsessing over how absolutely perfect she is. The model and wife to the Grammy winning pop star has made quite the name for herself, not only in magazine spreads and on the runway, but also on social media. Throughout the pandemic and quarantine, Hailey has been utilizing her down time spent at home reconnecting with fans and followers online. 
One way that she's been able to do this is through social media videos, where she shares her beauty routines and fashion hauls, sometimes even featuring her hubby. Recently, she was ever so kind enough to let us know her secret behind that flawless and glowing skin by breaking down her daily skincare routine. Who doesn't want to have skin like Hailey, right? And, while she is bringing in those big checks, her routine is so affordable, literally anyone can do it! 
Hailey Bieber has a really easy skincare routine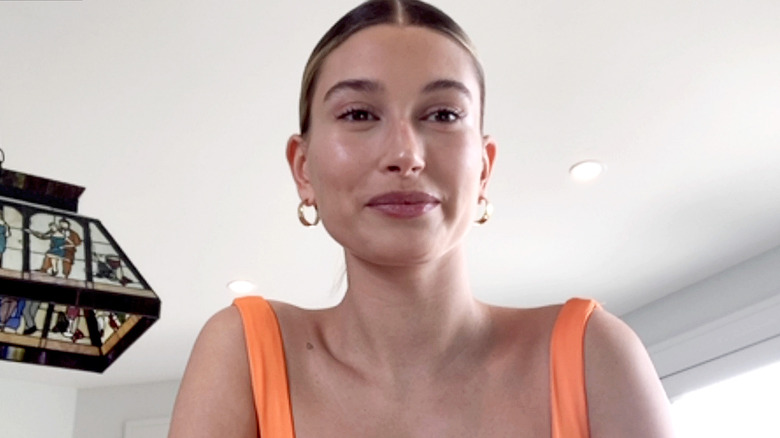 Getty Images/Getty Images
Sharing her routine on her Instagram reels, Hailey Bieber has a simple four-step process that she does every night before bed to keep her skin fresh and glowing (via Cosmopolitan). She shared with fans that the most important thing for her is making sure her face is "moisturized" before bed, because she happens to be prone to dry skin. 
The first thing she does is double cleanse, which any lady knows is important. Not only does she cleanse once to ensure all of her makeup and build up is cleaned off from the day, she cleanses again to ensure it's all gone. Next, she uses niacinamide, which is a form of vitamin B-3. Niacinamide is good in helping build a skin barrier and keeping in that moisture, while also protecting against sun damage, minimizing blemishes and dark spots, and also minimizing wrinkles (via Healthline). 
Next, Bieber follows up with hyaluronic acid. Hyaluronic acid happens to be a sugar molecule that's already found in the skin, but adding more to your face helps to create that "dewy" glowing look that we all aspire to have. It also helps to maintain the collagen we all want and need (via Allure). Last, but certainly not least, she finishes off with a final moisturizer to seal everything all in.
Clearly, Bieber knows what she's doing if her skin is always looking so radiant and clear. Fortunately, the four products she uses are inexpensive and can be purchased at any drug store or beauty shop. Win!