Chrissy Teigen Hints At How She's Doing After Bullying Accusations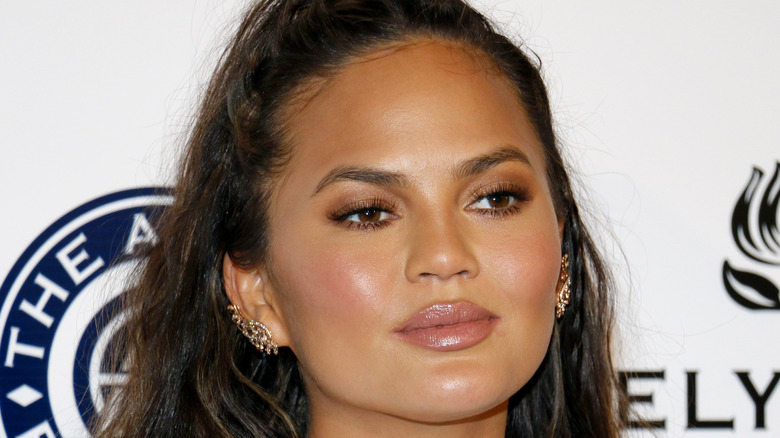 Shutterstock
Chrissy Teigen has been under fire recently after Courtney Stodden stated that Teigen once told them to "kill myself" and take a "dirt nap" via posts on Twitter. Teigen publicly apologized, but then her cookware line was taken down from Macy's website, and Bloomingdale's backed out of a collaboration with her.
Teigen then apologized via Medium, which she also posted to Instagram, but after that, Michael Costello of "Project Runway" said that Teigen tried to mess with his career, which led him to being suicidal. He posted alleged screenshots of his conversation with Teigen, which her husband, John Legend, and rep stated were "fabricated" (via Page Six).
Photographers caught up with Teigen as she was arriving at her office, and they asked her how she was doing since the bullying accusations came out and were shared. She smiled and claimed that she was "good," as seen in a video on TMZ's site.
If you or anyone you know is having suicidal thoughts, please call the National Suicide Prevention Lifeline​ at​ 1-800-273-TALK (8255)​.
Chrissy Teigen answered questions about Oprah, her free time, and John Legend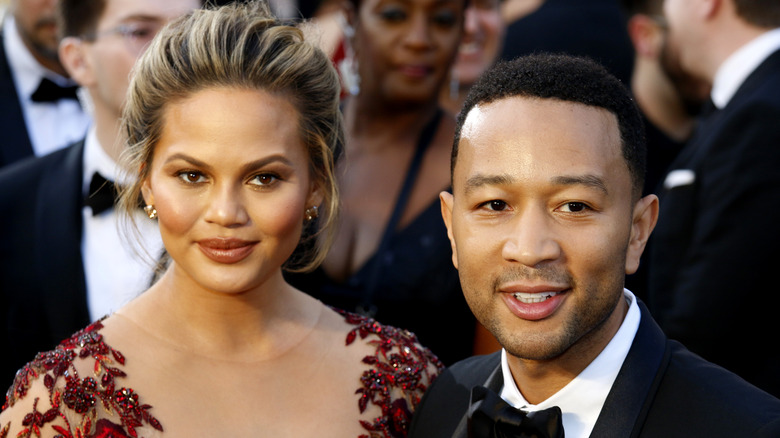 Shutterstock
TMZ photographers on sit asked Chrissy Teigen about an interview with Oprah Winfrey, since rumors have been circulating that she would have a sit-down feature, but she said that she doesn't know if that is happening. They then asked if she would do an interview with Stodden, since they want their chance to speak out as the victim of the cyberbullying. At this, Teigen laughed, as she walked into her office.
She was also asked how she has been spending her time, and she replied that she is busy with diamond painting. True fans know she is crafty, as John Legend even shared with Self last year how she is "so creative with [their kids]," teaching at-home lessons that match foods with an arts-and-crafts project or outdoor activity.
Finally, the photographers got her feedback on how Legend, whom she married in 2013, has been helping her through this time. "Oh, my God, he's been everything," she said, going on to describe him as "my everything" and "vital."