Project Runway Star Says He Suffered Severe Trauma After Chrissy Teigen Bullied Him Online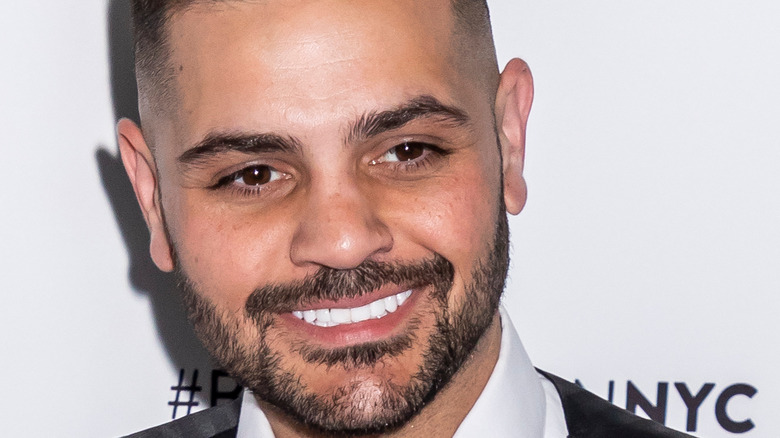 Shutterstock
Self-professed Queen of Twitter Chrissy Teigen found herself in hot water just a few weeks ago after Courtney Stodden revealed in an interview that the cookbook author used to incessantly bully them online. Stodden, who uses they/them pronouns, told the Daily Beast Teigen was targeting them constantly, even encouraging the then-teenager to kill themself. The former model subsequently apologized in a series of tweets for her prior behavior, describing herself as an insecure troll who simply wanted attention. 
Teigen has long been a beloved personality, particularly on social media, and Stodden's accusations dented her brand in a huge way. As Page Six reported, high-profile retailers including Macy's and Bloomingdale's ceased their working relationships with Teigen on foot of the damning allegations. Although the "Cravings" author apologized again in a Medium post, it seems Stodden was just the tip of the iceberg. A former "Project Runway" contestant has now come forward with his own story. 
Michael Costello was blackballed in the fashion industry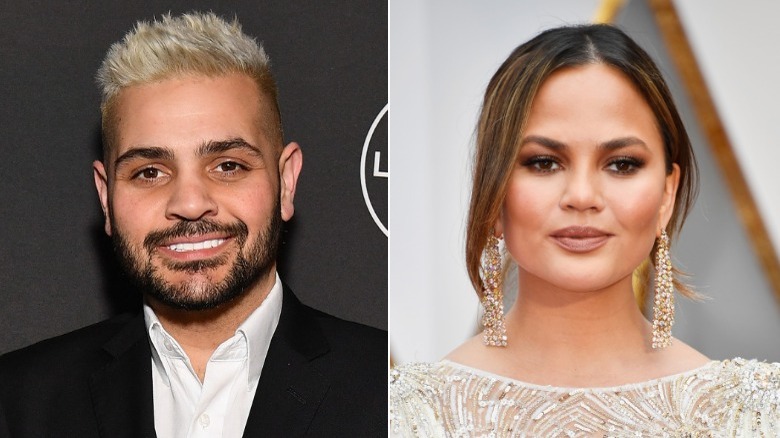 Dia Dipasupil, Frazer Harrison/Getty Images
Taking to Instagram, designer Michael Costello shared a devastating post about how he'd allegedly been targeted by Chrissy Teigen. "For the past 7 years, I've lived with a deep, unhealed trauma," he began. Costello spoke up in order to move forward, confessing to still feeling the effects of Teigen's harsh treatment. According to the fashion star, back in 2014, Teigen "apparently formed her own opinion of me based on a Photoshopped comment floating around the internet which has now been proven to be false by Instagram and since taken down." The post in question involved a racist term. The following years reportedly involved Costello being consistently dropped from jobs at the last minute. 
Teigen and her personal stylist Monica Rose went "out of their way to threaten people and brands that if they were in any shape or form associated with me, they would not work with any of them." Although the designer attempted to settle the matter several times, neither Teigen nor Rose would listen. He provided proof of messages sent to Teigen, the reply to one of which reads, "Racist people like you deserve to suffer and die. You might as well be dead. Your career is over, just watch." The "Project Runway" star admitted to becoming suicidal, feeling he had no recourse and would be unable to ever get work. Acknowledging he'll probably never recover, Costello stated emphatically, "I am choosing to speak my truth."
If you or anyone you know is having suicidal thoughts, please call the National Suicide Prevention Lifeline​ at​ 1-800-273-TALK (8255)​.