Who Is RuPaul's Drag Race's Sonique?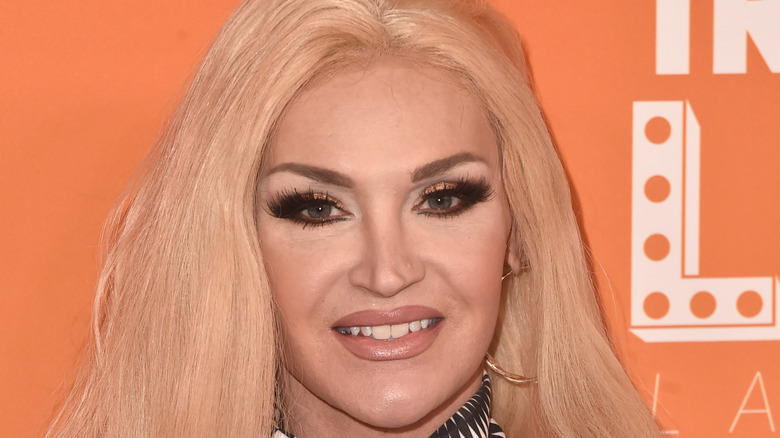 Alberto E. Rodriguez/Getty Images
Cast your minds back to the second season of "RuPaul's Drag Race." The winner of the show was Tyra Sanchez, but in ninth place was Georgia-born Sonique (via Fandom). While she might not have made it too far in the original show, she's since appeared in both the "RuPaul's Drag Race Holi-slay Spectacular" in 2018 and the premiere of season eleven of "Drag Race" (via IMDb), becoming something of a recognizable face.
She's not finished yet, either. The star joined the cast of "RuPaul's Drag Race All Stars" for Season 5, more than a decade after her first appearance on a "Drag Race" show. She joined twelve more contestants — all of them previous "Drag Race" entrants — including other famous names like A'keria Davenport and Serena ChaCha (via Radio Times).
If you aren't familiar with Sonique yet — or just in case you need a refresher — let's take a look at who she is. 
Sonique became the first trans Drag Race contestant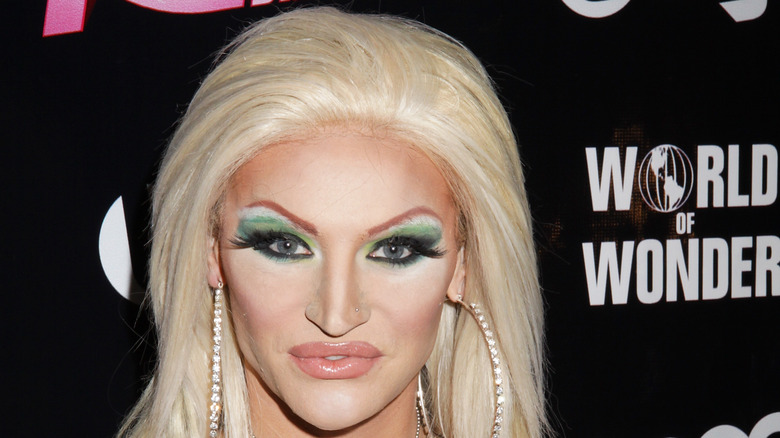 Brian Putnam/Getty Images
Sonique, also known as Kylie Sonique Love, made her first foray into TV with the second season of "RuPaul's Drag Race" back in 2010 (via IMDb). A trans woman, Sonique was the first contestant on the show to come out as trans — during a reunion show (via TV Guide) — and has opened up about her past experiences, which include coming out to her mother at fifteen and being sent to military school, and being teased and bullied by other kids while growing up in Albany, Georgia (via Project Q).
She started to build her reputation as a drag queen in Atlanta, her drag mother being prominent local drag queen The Goddess Raven (via Albany Herald) before featuring on "Drag Race," and since then hasn't strayed too far from the public eye. She's appeared on stage with the likes of Miley Cyrus (via MTV) and Christina Aguilera (via Billboard), and in a music video for Lizzo's smash hit "Juice" (via YouTube). Not only that but, per Deadline, she's also a co-host of "Translation," the first major-network talk show hosted by an entirely transgender cast. 
Her music career could take off too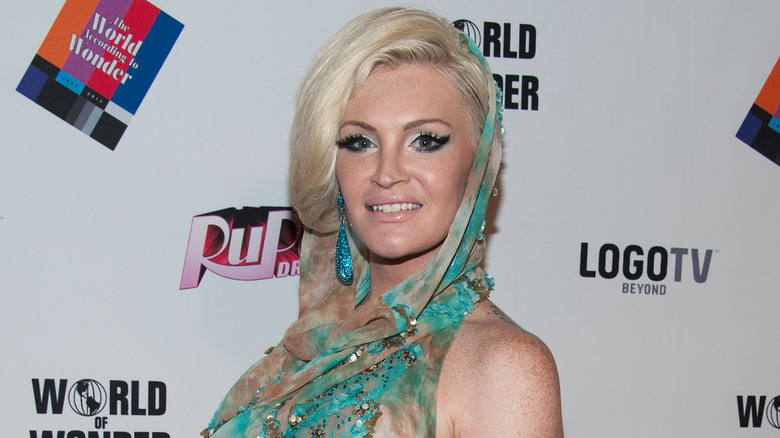 Valerie Macon/Getty Images
On top of everything else, Sonique's music career is worth taking note of. Turning back the clock to 2019, she released single "Hey Hater" in April of that year, and spoke to Drag It Up about her long-standing passion for music, describing it as "something that I've always wanted to do" but had previously only given it a go as a hobby.
She explained that she's been writing songs since the age of "about 17," but that she put it to one side until she started on "Drag Race," at which point she began to use writing as a coping mechanism. However, she's since had time to really concentrate on music and spoke about her hopes to put out an EP or an album. Since the interview she's released more singles, including 'Hey Hater, Pt. 2" and an acoustic rendition of Britney Spears' classic "Toxic" (via Spotify).
Honestly, is there anything Sonique can't do?