The Giada De Laurentiis Moment On Ellen That Made Us Cringe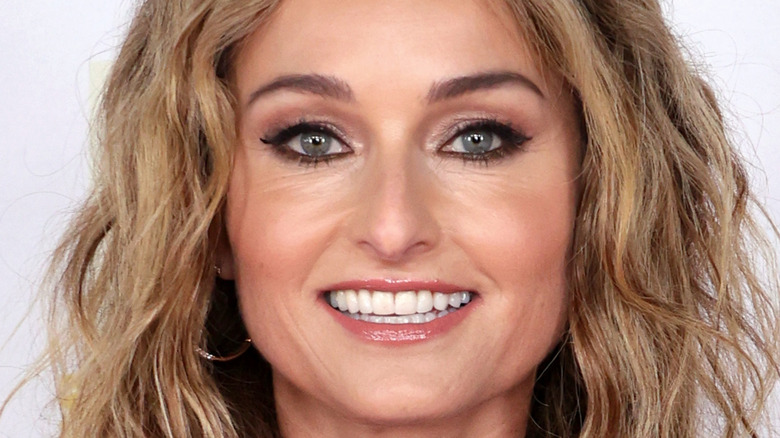 Kevin Winter/Getty Images
Giada De Laurentiis is one of the biggest names to come from Food Network. The television personality has amazing relationships with her boyfriend, Shane Farley, and with fellow Food Network star Bobby Flay, but she may not have the best relationships with Ellen DeGeneres or Nicole Kidman after her appearance on "Ellen" in 2017. 
In the "Ellen" segment, De Laurentiis mentions that it isn't her first time on the show, but that it will definitely be her most memorable. The segment sees the renowned chef attempting to show DeGeneres and Kidman two Italian recipes, one for arancini and one for a clementine and fennel focaccia. Things quickly go awry for a number of reasons. Kidman is outed as not knowing how to cook, and DeGeneres remarks that she doesn't remember the ingredients that De Laurentiis shared with her on her prior visit to the show. The chemistry between the three was chaotic, and none of them resolved any of their conflicts before the end of the scene. 
Let's get into exactly what was said between the three stars.
This is what led up to Nicole Kidman calling Giada De Laurentiis' focaccia "tough"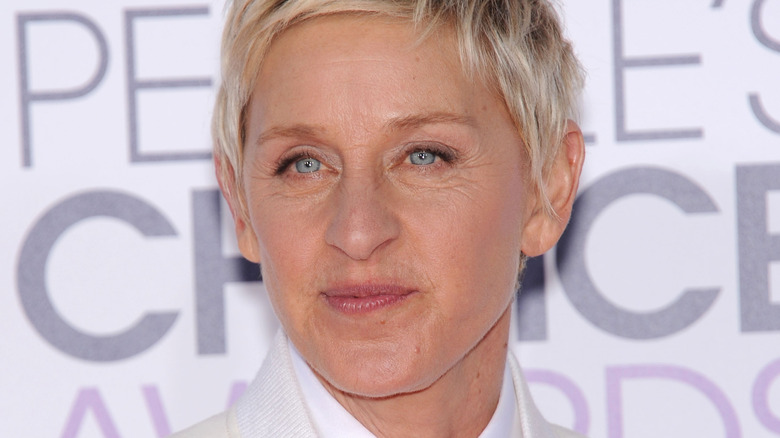 Shutterstock
This "Ellen" scene sees Giada De Laurentiis trying to teach both Ellen DeGeneres and Nicole Kidman to cook, but was De Laurentiis the only thing roasted in the end? The celebrity chef begins the tutorial joking with DeGeneres and Kidman, saying that the show host's arancini ball looked like "dog food" and that Kidman did surprisingly well with hers despite being "the woman who can't cook." DeGeneres and Kidman's faces made it clear that these jokes didn't land well, and DeGeneres' consistent attempts at comedic relief didn't end up helping.
Later, Kidman, who owns the fact that she doesn't cook, asked, "Isn't it meant to be relaxing?" Her question was genuine, as she added that her main struggle was timing in cooking. "It's not relaxing?" Ellen cheekily asked, seeming to refer to the current chaotic moment rather than cooking more generally. Kidman responded that cooking gives her anxiety, but the topic of discussion is quickly changed with Ellen even joking, "She was making a fried egg and her drapes caught on fire."
Kidman appeared to be the butt of the joke during the scene. That is, until the end. When tasting the second dish, the fennel and clementine focaccia, Kidman called it "tough." Giada explained that it had been sitting for five hours, to which Kidman replied, "I know you're not meant to criticize, but it's a little tough." The actor then spit out the focaccia while slightly laughing. 
From beginning to end, this will go down as one of the series' most awkward scenes. According to Cheat Sheet, people are reviewing old segments like this one and finding these moments that seem more awkward with time more than ever since the show began being scrutinized for its treatment of its employees.