Who Is RuPaul's Drag Race's Eureka O'Hara?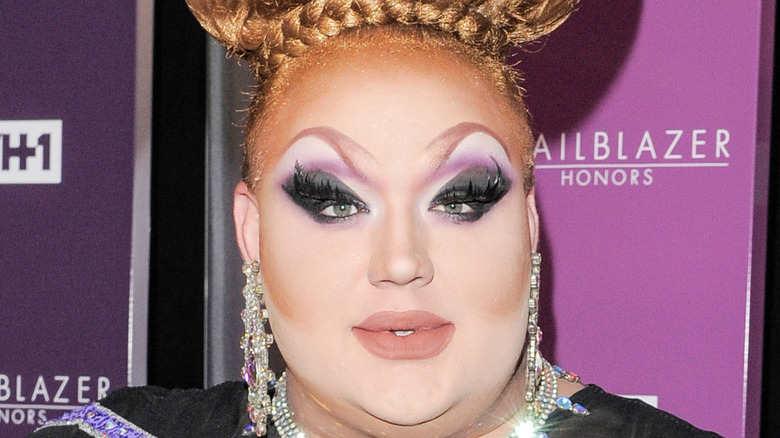 Shutterstock
All of your faves are back! A new season of "RuPaul's Drag Race All Stars" is premiering on June 24, and it's featuring a whole cast of familiar faces who've already demonstrated their ability to lip sync for their lives (via Variety). With Season 6 premiering on Paramount Plus, fans will be watching previous competitors like Silky Nutmeg Ganache, A'keria C. Davenport, and Eureka O'Hara go head to head (via Vulture). If those names don't sound familiar to you, though, don't worry. If you're new to the franchise (or just need a refresher), we've got your back.
Eureka O'Hara — also known as just Eureka! — is returning after previously appearing on the ninth and 10th seasons of "Drag Race" (via Vulture). After a knee injury kept O'Hara from finishing the Season 9 competition, they returned for Season 10 where they tied for second place, and now they're back for another chance at taking the top prize (via Variety).
Meet RuPaul's Drag Race star Eureka O'Hara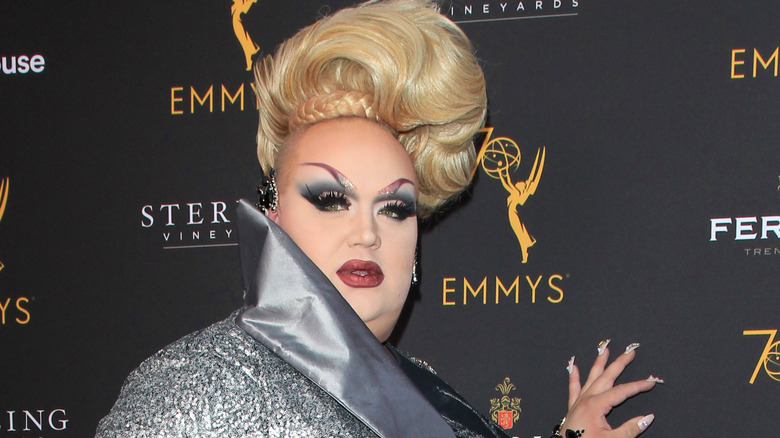 Shutterstock
On stage, Eureka O'Hara has proven they're not shy when it comes to hanging out with the greats — they already appeared on HBO's "We're Here" with Bob the Drag Queen and Shangela (via People). They also teamed up with queens like Trixie Mattel and Kim Chi for RuPaul's Drag Race Holi-Slay Spectacular (via Entertainment Weekly). Off stage, they've also opened up about how their drag persona coincides with their personal life.
In an interview with Advocate's LGBTQ&A podcast, Eureka shared that while their real name is David Huggard, they mostly go by Eureka, but they also try to make a distinction between their on-stage character and their real life reality. "Eureka helped me find confidence in myself as a non-binary person, gender-neutral person, and male-presenting, in general," said Eureka, who previously lived as a transgender woman before detransitioning and re-evaluating their gender identity (via Advocate). "She's a huge part of who I am, but at the same time, I love my separation from her."
Eureka O'Hara is passionate about acceptance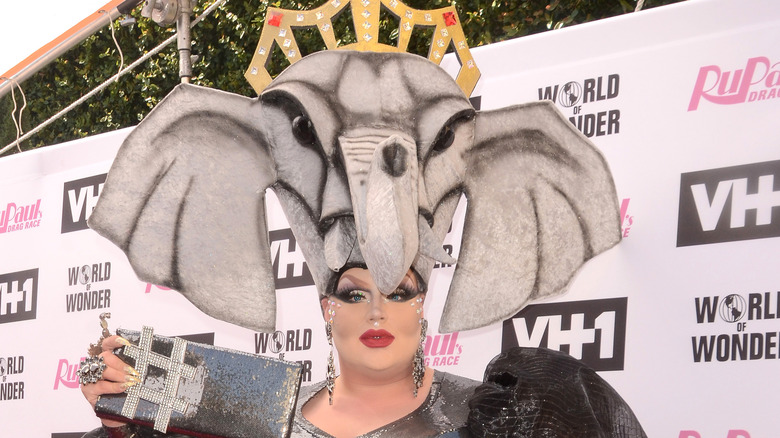 Shutterstock
Originally from East Tennessee, Eureka O'Hara told Advocate they were lucky to be raised surrounded by "really powerful, strong semi-masculine females" who taught them what confidence and acceptance looks like. While Nylon points out that Eureka faced accusations of racism in 2018 — which the star denied, instead insisting at the time that they "wished" they were Black — they've since become outspoken about unlearning systemic racism (via Twitter). On "We're Here," they also made a point of continuing to spread that message to more people (via People).
"The idea that we're all here together ... [is the] goal," Eureka told People. "[The show is] a reminder that we exist and we co-exist."
Calling themselves the "elephant queen," they also regularly talk about body positivity and fat acceptance, both as part of their drag act and in their personal life (via HuffPost). "It took me a long time to be okay with own body," EurekA told HuffPost. "We grow up with this idea that we're only as good as the people who want us since we're a sexually driven community. But once you get past that you can learn that you're beautiful, sexy, and gorgeous."