The Biggest Mistakes You're Making With Summer Makeup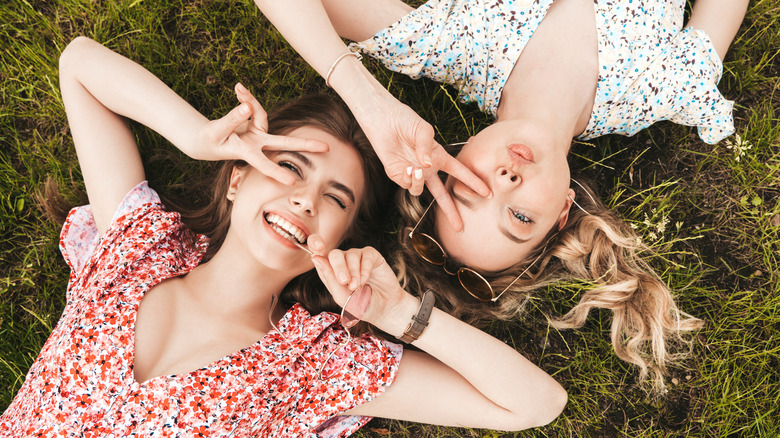 Shutterstock
Ah summer. Time to debut your favorite summer dresses, tell your local barista to make your order iced, and invest in a serious pedicure. We all have our pre-summer routines, though many of us are making some major mistakes when it comes to our makeup. As common as it is to make adjustments to your wardrobe as the seasons change, the same goes for your makeup bag. Here's what to keep in mind to make sure your face stays both protected and dewy fresh during the warmer months.
Firstly, don't forget to prep your skin with sunscreen every day before you apply foundation. If we could yell this from the rooftops, we would. Protecting your skin from the harmful UV rays is crucial to your health — it's a huge mistake to not slap on that sun protection (and there's a drugstore sunscreen brand that makeup artists can't get enough of). 
"Not just any SPF, but something really lightweight that works well under makeup," said celebrity makeup artist Vincent Oquendo. Adding, "One thing that I've noticed is that a lot of women will forego using a separate SPF and just use the SPF from their foundations — I don't recommend this because it isn't usually a high enough SPF in the foundations," via Real Simple. So avoid mistake number one — put your sunscreen on.
Take note of your foundation shade and hold the shimmer this summer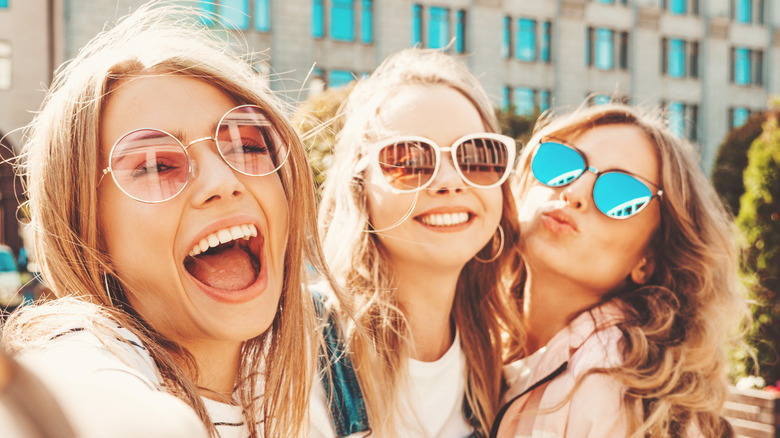 Shutterstock
Speaking of foundation, whether it contains SPF or not, it is likely time for you to go a shade darker. Celebrity makeup artist Edward Cruz said that if your goal is to look "washed out and unhealthy," keep using the same light shade of foundation and concealer — although we can't imagine that anyone is vying for this sickly look. "Whether you like it or not, you will get some color this summer, so it's best to move on to a sheer formula in a warmer shade," Cruz said. "Foundation shelf life is generally three years, so save your fall foundation for next season," via Allure.
Winter or summer, dewy skin is always in, though you should avoid a shimmer overload at all costs this summer. Celebrity makeup artist Vincent Oquendo said that during the summer months, a number of brands will roll out products with a ton of shimmer (think bronzers with that extra glow), but these should be avoided. "Women will then use them all over their faces because they think it will provide a dewy look, but it actually has the opposite effect and brings out imperfections, like any texture in the skin, for example," Oquendo said, via Real Simple.
We hope you take these summer makeup tips to heart and avoid costly mistakes. Your summer should be all about iced beverages, inspiring outfits, and a welcome break from the usual workday. No sunburns or disastrous wrong shades and shimmer overloads allowed.