Why Simone Biles Thinks Her Sport Isn't Judging Her Fairly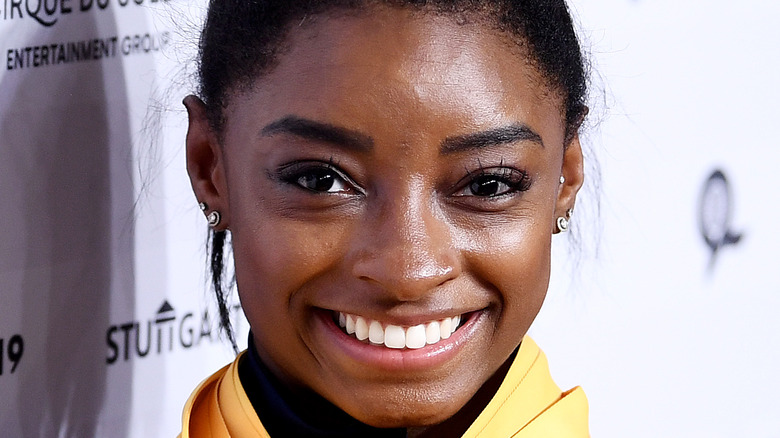 Laurence Griffiths/Getty Images
Olympic medalist Simone Biles is the most talked-about gymnast in the world right now, and for good reason. Ahead of the Summer Olympics in Tokyo, the proudly super-competitive athlete enthused to People, "I'm excited to be in an atmosphere where everybody kind of wants the same thing and is striving for perfection and they're so dedicated and they've been trying so hard." As Biles explained, "Perseverance is what draws me to the Olympics, personally." Not content with simply storming the Olympic stage, the gymnast nabbed her seventh national title at the recent 2021 U.S. Gymnastics Championships in Texas.
As The New York Times breathlessly reports, Biles has established herself as the GOAT by not just taking on — but mastering — moves so intricate and dangerous that several have been named in her honor as a result. Most recently, the talented athlete nailed a Yurchenko double pike, making her the first woman ever to do so in competition. Naturally, video footage of the jaw-dropping event quickly went viral all over the world, as people watched in awe of her physical prowess. However, the judges scoring the event gave Biles a measly 6.6, which is close to what she's previously received for similar, less complex moves.
Although the iconic gymnast was understandably upset, Biles reckons she knows what the real issue is with attempting to score her performances.
Is Simone Biles being punished for being too good?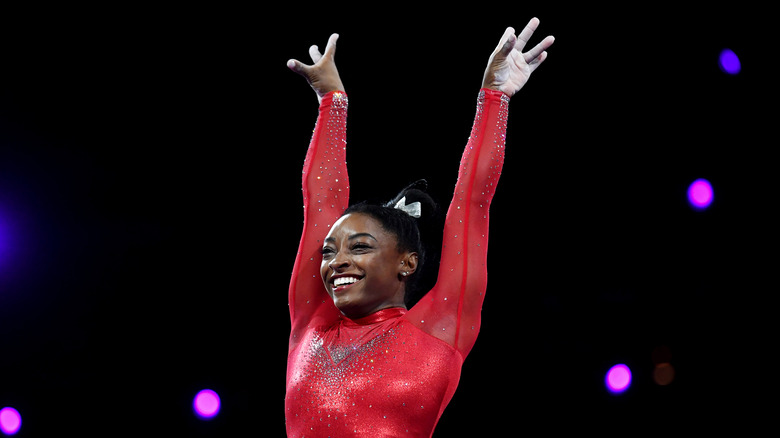 Laurence Griffiths/Getty Images
According to The New York Times, in response to her comparatively low starting score for the move, Simone Biles argued there was no reason to get upset because the judges are "not going to reward it." The score may have been given to discourage less-gifted athletes from trying the incredibly difficult move, but there's also a feeling Biles is being rated lower because she might otherwise run away with the competition before anyone else has a chance to try and beat her. "They had an open-ended code of points and now they're mad that people are too far ahead and excelling," Biles explained. She won't be put off from trying potentially dangerous moves, however.
As Insider notes, during the second episode of her Facebook Watch docuseries, "Simone vs Herself," the five-time Olympic medalist reflected on her impressive balance beam dismount, which was also scored low at the 2019 world championships. "I'm almost 99.9% sure if any other athlete were to do it besides me, they would give it correct credit," Biles argued. "But since I'm already way ahead of everybody, they want to pull it back." As far as the celebrated athlete is concerned, they simply don't want her to win every single contest because it's not fair. Thankfully, she doesn't let such things hold her back. The GOAT will continue on regardless, simply because she can.