Why Jennifer Aniston Refuses To Try Online Dating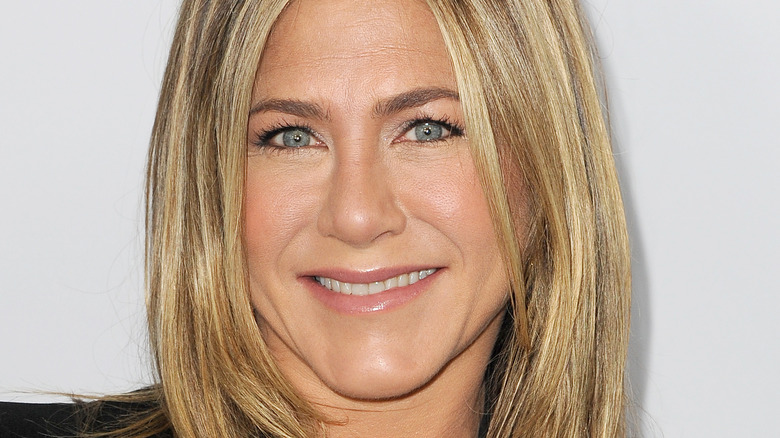 Shutterstock
While it may seem obvious as to why a starlet like Jennifer Aniston wouldn't sign up for Tinder, she's actually just old fashioned. "I'm going to just stick to the normal ways of dating," the actress told People. "Having someone ask you out. That's the way I would prefer it."
In the outlet's latest cover story, the "Friends" star opened up about her dating life, career and more. When asked whether or not she's ever scrolled through a dating app, she quickly laughed and responded, "Absolutely no."
The 51-year-old's focus lies on finding a "fantastic partner" even if it's outside of the confines of traditional marriage. "Oh God, I don't know," she said. "It's not on my radar. I'm interested in finding a fantastic partner and just living an enjoyable life and having fun with one another. That's all we should hope for. It doesn't have to be etched in stone in legal documents."
Instead of focusing on marriage, the actress is enjoying her life with her three rescue dogs, hit series on Apple TV and a great set of friends. "I'm in a really peaceful place. I have a job that I love, I have people in my life who are everything to me, and I have beautiful dogs. I'm just a very fortunate and blessed human being."
Jennifer Aniston credits meditation as her saving grace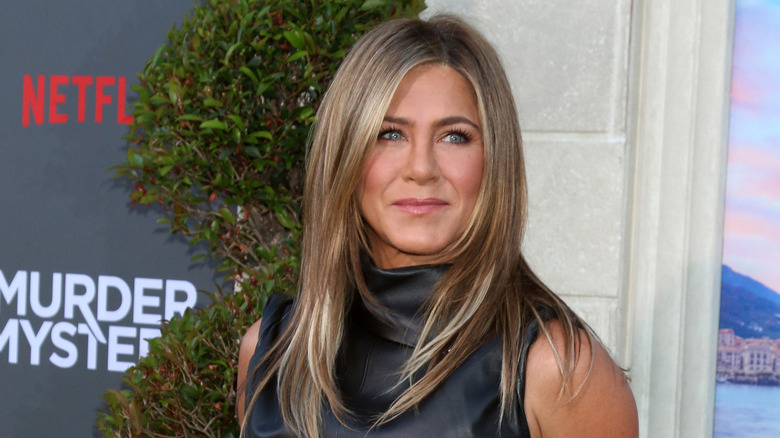 Shutterstock
But, of course, even Jennifer Aniston has tougher moments. As for her coping mechanisms, they may sound similar to most people's. She tells People that meditation and sunset gazing each night helps her unwind and feel her best. "Self-awareness is key," the actress explains. "I've really gotten a lot out of therapy. Just being a public person, there's a lot of amazing things that come with that. But there's also a lot of tough stuff, because we're only human, and we tend to walk around with bulls-eyes on our heads."
In addition to therapy and self-care practices, America's Sweetheart also credits growing up in an unstable home as an unlikely source of strength. According to Today, Sandra Bullock and Jennifer Aniston sat down for a Q&A session during which Bullock asked how she stays so positive. "What is it that allows you to stay buoyant and keep from getting discouraged when things don't go the right way?" Bullock asked.
Aniston responded by saying it came from growing up in a household that was "destabilized and felt unsafe."
She continued, "Watching adults being unkind to each other, and witnessing certain things about human behavior that made me think: 'I don't want to do that. I don't want to be that. I don't want to experience this feeling I'm having in my body right now. I don't want anyone else that I ever come in contact with ever to feel that.'"