Why Joy Behar's Joke About A Gay NFL Player Has Twitter Divided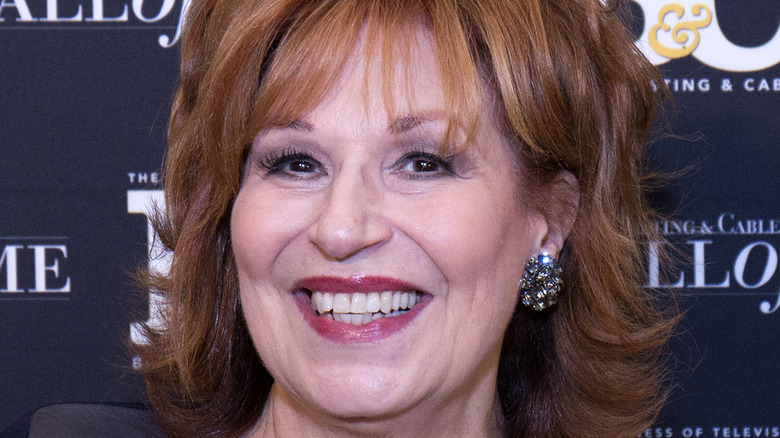 Santiago Felipe/Getty Images
On June 21, professional NFL player Carl Nassib (of the Las Vegas Raiders) publicly became the first active professional football player to come out as gay. 
"I finally feel comfortable enough to get it off my chest. I just think representation and visibility are so important," he said in an Instagram video. "I actually hope that one day, videos like this and the whole coming out process are just not necessary. But until then, I'm going to do my best and do my part to cultivate a culture that's accepting, that's compassionate."
After the video clip played on the June 22 episode of "The View," Joy Behar asked, "It's 2021, is this such a big deal?" The co-hosts discussed the topic, with Ana Navarro noting that it's about "being seen and accepted," Behar added, "Ana, After they said 'penetration in the End Zone,' they lost me." Some of the others laughed awkwardly, Navarro plugged her ears, and Meghan McCain looked unimpressed with the joke, as reported by Decider.
Joy wants viewers to 'Make believe I never said it'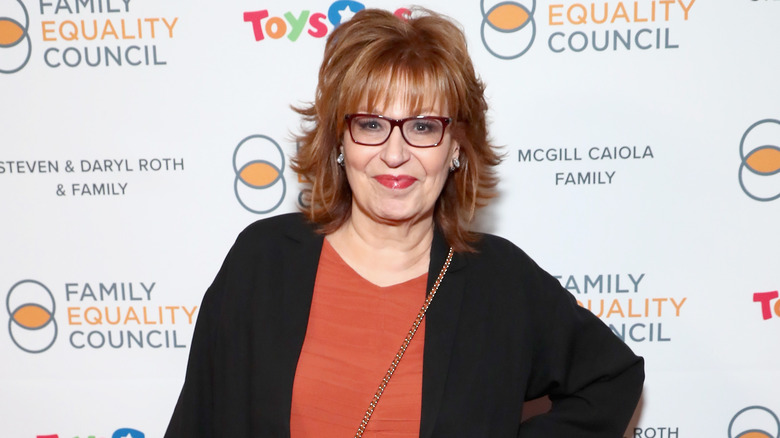 Astrid Stawiarz/Getty Images
Of course, Twitter users quickly added their thoughts to the conversation and the response was divided, when it came to thoughts on Joy Behar's joke about Carl Nassib's coming out announcement. 
OutKick tweeted, "How do we know Joy Behar is privileged? Imagine the public reaction had Tucker Carlson or Joe Rogan made an anal sex joke the day after Nassib announced he is gay." Perez Hilton, on the other hand, took an opposite stance, writing, "Funny how so many snowflakes are triggered and upset by this joke Joy Behar made about NFL player Carl Nassib coming out as gay. I laughed! This wasn't hurtful. Made my gay heart chuckle!"
On "The View," Behar went on to say, "I just long for the days when you can just be gay in the world, and it doesn't become a big deal." She later added, "By the way, that inappropriate joke I made for daytime television, scratch it. Make believe I never said it."