Why Erika Jayne's Recent Tweet Has The Internet Seeing Red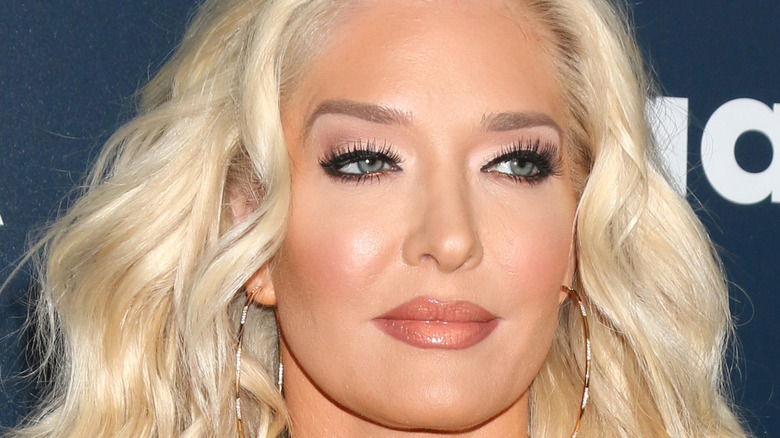 Shutterstock
A GIF Erika Jayne tweeted out on June 22, 2021 has people wondering if she understands how off-color it was. In the questionable share, the subject of the recent controversial documentary, "The Housewife and the Hustler," is seen in a clip from her show, "The Real Housewives of Beverly Hills," saying, "Go be offended at your own life" (via Page Six). Of course, many people are offended that Jayne allegedly benefitted from funds her husband, Tom Girardi, illegally kept from victims who sought his represenation in lawsuits, including a burn victim, and orphans and widows of people who died in a plane crash.
Many of Jayne's fans on Twitter didn't seem to find a problem with her making light of the scandal, with some tweeting responses to her GIF such as, "Love this," and "TELL THEM QUEEN." "I love you Erika keep your head up I just love your happiness," another fan tweeted.
But others were not very happy to see that the "RHOBH" star isn't grasping the gravity of the situation.
Much of Twitter isn't having it after Erika Jayne's GIF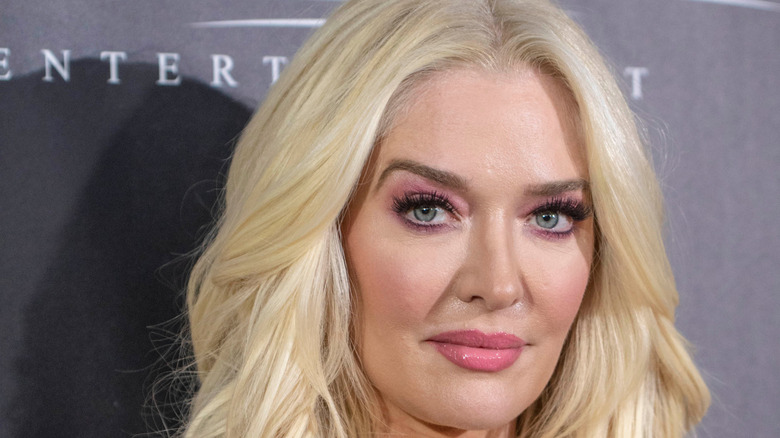 Shutterstock
Many Twitter users were clearly appalled by Jayne's lighthearted take on her legal woes. "Pretty sure it's your behavior everyone finds offensive," one commenter said, while another tweeted, "This is disgusting, disappointing, and incredibly insensitive." Someone else responded to Jayne's GIF with this cringeworthy take: "I dont steal from orphans so i have no need to be offended by my own life."
Similar comments flooded into Jayne's Twitter, with one person joking, "Yep I'll get right on that when I start benefiting from my husbands Ponzi scheme and bragging about it." Another follower offered the reality star some advice, commenting, "Thaw out that heart dear. Now is the time to be humble."
It's worth noting that Jayne cannot seem to do anything right these days, with the internet also exploding with criticism over the fact that she wore casual attire to pump gas this week (via Entertainment Tonight).