The Truth About The Book Meghan Markle Wrote Before The Bench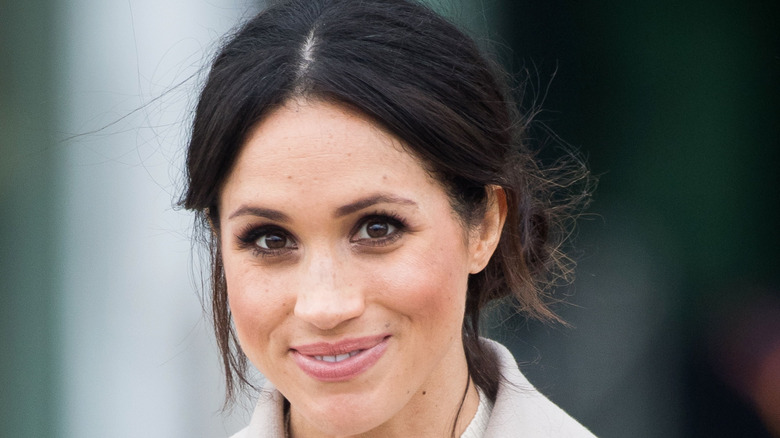 Shutterstock
Meghan Markle has endured a lot of stress over the last few years. From her exit from the royal family to building a life together with Prince Harry in California, life has been challenging, and it's led at least one member of her marriage to therapy. Despite the challenges, though, Markle continues to push forward with her life and career. She gave birth to a daughter named Lilibet, and her book, "The Bench," was recently published. These are huge milestones for Markle, and things of which she can be eternally proud.
Now, details have emerged that Markle was meant to be an author all along. According to the Daily Mail, the actress actually wrote a book before "The Bench," and as a teenager nonetheless. While this book didn't see the light of day, it's a testament to Markle's passion and drive, and it solidifies a full circle moment for her now that she has a book published and being read by people across the world.
This is what young Meghan Markle wrote a book about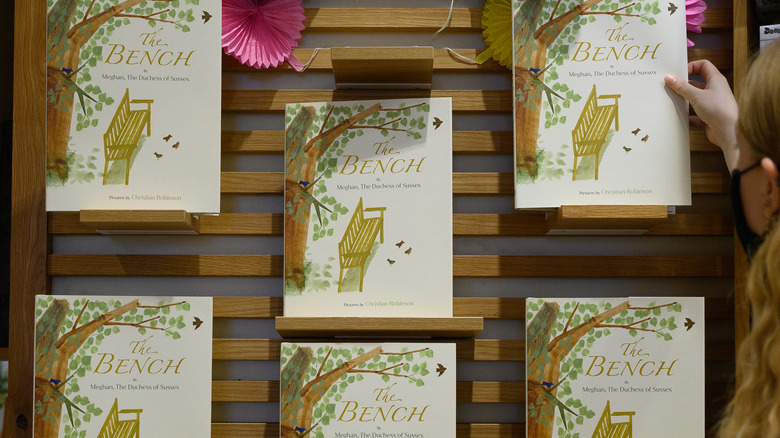 Leon Neal/Getty Images
Meghan Markle's debut children's book, "The Bench," was met with disregard by royal experts, but it became a New York Times bestseller, according to Insider. She proved that her words matter, but what was she writing years ago when she wrote her first book?
According to the Daily Mail, Markle wrote about none other than freckles! Her book was reportedly titled "A Face Without Freckles Is a Night Without Stars," which she scribed in middle school, making her around 13 or 14 years old at the time of writing. She didn't stop there, though. At 15, Markle submitted her book to the U.S. Copyright Office to claim protection over her idea and her work.
Markle's "A Face Without Freckles..." was born from a school project, according to Insider, and her 1996 copyright claim was approved. Carla Hayden, a librarian at the Library of Congress, shared this news on Twitter, saying, "Did you know Meghan Markle, Duchess of Sussex, wrote a book in 8th grade..." (via Insider).
According to Hayden, the book features both poetic verse and images. Hayden also included an excerpt, which reads, "Some people think freckles are strange, while I happen to disagree, because if I didn't have my freckles, then I would not truly be me!!!"
This excerpt and news shows how impassioned Markle has always been, and once again is a testament to how far she's come with her goals and ambitions.