Inside Vanessa Bryant's Wrongful Death Lawsuit Settlement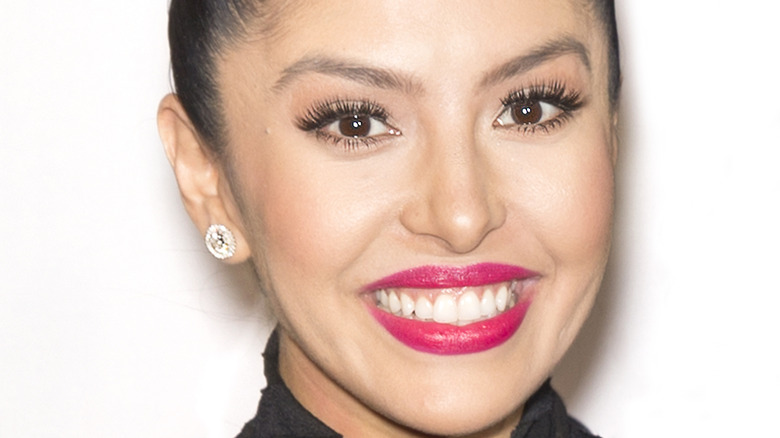 Shutterstock
Kobe Bryant's death in January 2020 shocked the nation, and his loss is still felt in the basketball world today. As one of the greatest to ever play the game, Kobe had millions of fans worldwide, lucrative endorsement deals, and a post-basketball career that has been blossoming in the years following his 2016 retirement (via SB Nation). However, he was a father and a husband first and foremost (via CBS Sports). Kobe and his wife, Vanessa Bryant, shared four daughters together: Natalia, Gianna, Bianka, and Capri.
On the day of his death, Kobe and his 13-year-old daughter, Gianna, boarded a helicopter that was set to take them to a basketball game at Bryant's Mamba Academy in Thousand Oaks, California (via Entertainment Tonight). On the helicopter with Kobe and Gianna were their friends John Altobelli, his wife Keri, and their daughter Alyssa. Sarah Chester and her daughter Payton, and Christina Mauser. All eight passengers and the pilot, Ara Zobayan, died when the helicopter crashed into a mountain in Calabasas, California. The weather conditions reportedly played a role in the crash, as heavy fog had moved into the area during the flight. Now, 18 months after the crash, the families of the victims have settled a wrongful death lawsuit against the company that owned the helicopter.
Kobe Bryant's family settles wrongful death lawsuit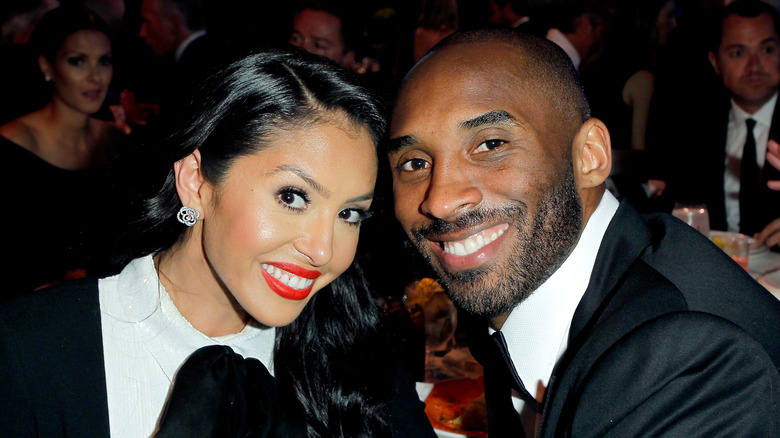 Donato Sardella/Getty Images
According to People Magazine, Kobe Bryant's wife, Vanessa Bryant, and as the families of the other victims from the fatal helicopter crash have reached a settlement agreement in their wrongful death lawsuit against the Island Express Helicopters. However, the details of the settlement are being kept private, per court documents filed in Los Angeles this week. The lawsuit was originally filed in February 2020, just days after the crash occurred. The suit claimed that the pilot of the helicopter, Ara Zobayan, "failed to properly monitor and assess the weather prior to takeoff," "failed to abort the flight when he knew of the cloudy conditions" and "failed to properly and safely operate the helicopter resulting in a crash."
For Vanessa's part, she claimed that the helicopter company "knew or should have known" that the pilot had been cited by the FAA for violating "the visual flight rules minimums by flying into an area of reduced visibility from weather conditions" in the past. Vanessa, her daughters, and the families of the other victims were all named in the suit and were seeking general, economic and punitive damages from the company.
"This was a tragic accident. We will have no comment on the pending litigation," a rep for Island Express Helicopters previously told the outlet of the lawsuit. However, they had stated in court documents that Kobe and Gianna had knowledge of the risks involved of flying in a helicopter and opted to board the aircraft despite the possible dangers. Sadly, no amount of money will give the families of the victims closure over the tragic accident.