The Real Reason Kourtney Kardashian Would Excuse Herself To Cry While Filming KUWTK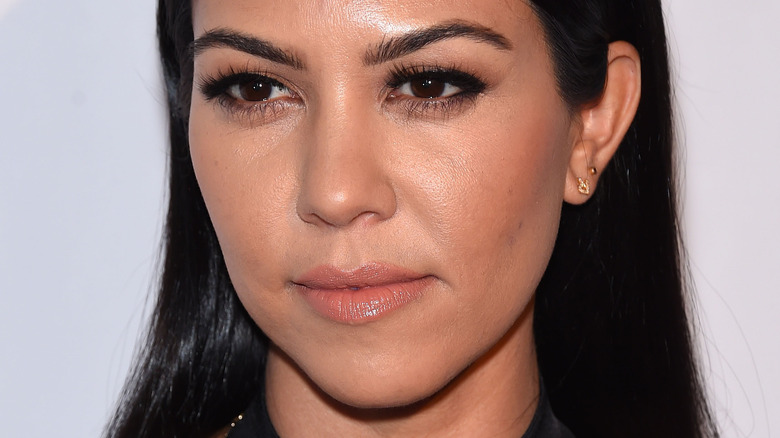 Shutterstock
After 14 years on the air, "Keeping Up With the Kardashians" came to an end in June 2021. Needless to say, the KarJenners went out with a bang with a two-part reunion special hosted by Andy Cohen. While fans of the famous family were certainly sad to the end of an era, Kourtney Kardashian was seemingly more than ready to move on. 
In March 2020, one Twitter user took to the platform to write: "@kourtneykardash just needs to quit the damn show! I'm over her not wanting to film." Kourtney simply responded with: "I did. Bye." That tweet came the same day as the Season 18 premiere of "KUWTK," which featured Kourtney's full-on brawl with Kim over her work ethic — or, according to Kim, lack thereof.
All that being said, Kourtney's dissatisfaction with being filmed and having her life on display wasn't a secret. In a 2020 interview with Vogue Arabia, Kourtney explained that her family's reality show "became a toxic environment for [her] to continue to have it occupy as much of [her] life as it was."
She continued, "Privacy is something I have come to value and finding that balance of private moments with being on a reality show is hard. People have this misconception that I don't want to work, which isn't true. I am following my happiness and putting my energy into that which makes me happy." While these days, she's following her happiness, there was once a time when Kourtney didn't even feel like she had the privacy to deal with her sadness.
Kourtney Kardashian struggled with being on camera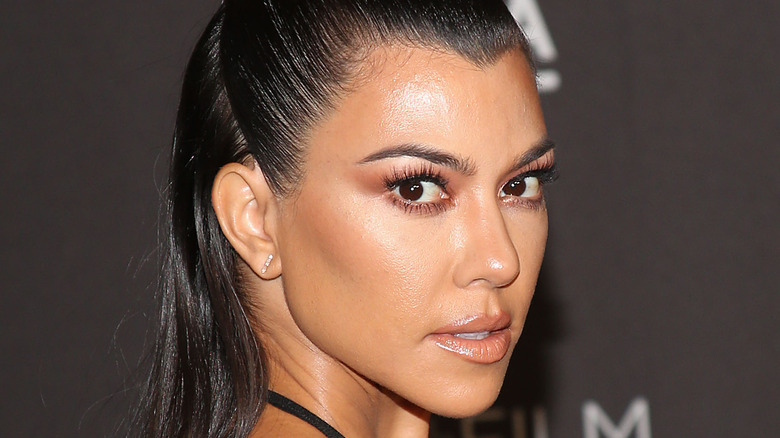 Jesse Grant/Getty Images
A few years before her candid Vogue Arabia interview, Kourtney Kardashian opened up about how much she struggled in the early days of "Keeping Up With the Kardashians." She told The Hollywood Reporter, "I remember in Season 1 being like, 'I have to go the bathroom,' and I'd cry in there as quietly as I could because I was still mic'd." The reason? "I never want to cry in front of cameras."
In the same interview, momager Kris Jenner revealed that from the start, Kourtney was a bit wary of the whole reality TV scene, explaining that during the first meeting for the show, "the only person [she] got any resistance from was Kourtney." Surprisingly though, when show producer Farnaz Farjam was asked which family member he thought liked being on camera the least, it actually wasn't Kourtney. "I would say Kylie likes to film the least, but she's actually way more present in the final season — probably because it was Season 20 and it was coming to an end," he told Hayu (via the Daily Mail).
In June 2021, the eldest Kardashian sibling bid adieu to the show that made her family household names, tweeting, "I missed out on mourning bc I was talking during the episode ... I think I need to get it out on tonight's rerun." Now that "KUWTK" has come to an end, it seems fans can only expect to see more of Kourtney on her Instagram feed ... or maybe the new show the family's cooking up over on Hulu.