Did Jennifer Aniston Just Put Brad Pitt In The Friend Zone?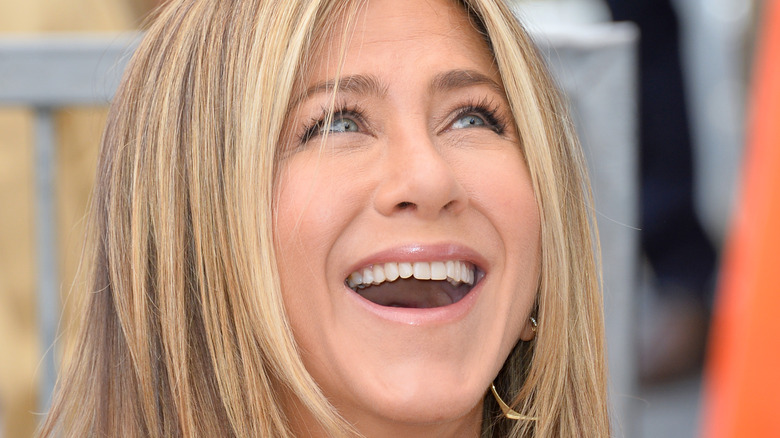 Shutterstock
Jennifer Aniston and Brad Pitt had one of the most famous celebrity relationships of all time. The couple was fan favorites due to their rising stars, gorgeous good looks, as well as the drama that later played out. According to Marie Claire, Aniston and Pitt walked down the aisle in 2000. The following year, the "Fight Club" star even made a guest appearance on his wife's wildly popular television series, "Friends."
However, the couple split in January 2005 after rumors began to run wild that Pitt may have had an affair with his "Mr. and Mrs. Smith" co-star Angelina Jolie. Following his split with Aniston, Pitt and Jolie began dating and later married, per OK! Magazine.
"We would like to announce that after seven years together we have decided to formally separate. For those who follow these sorts of things, we would like to explain that our separation is not the result of any of the speculation reported by the tabloid media. This decision is the result of much thoughtful consideration. We happily remain committed and caring friends with great love and admiration for one another. We ask in advance for your kindness and sensitivity in the coming months," Aniston and Pitt said in a statement. Now, after years of making headlines and countless tabloid rumors, Aniston is revealing the state of her relationship with Pitt today.
Jennifer Aniston says she and Brad Pitt are good friends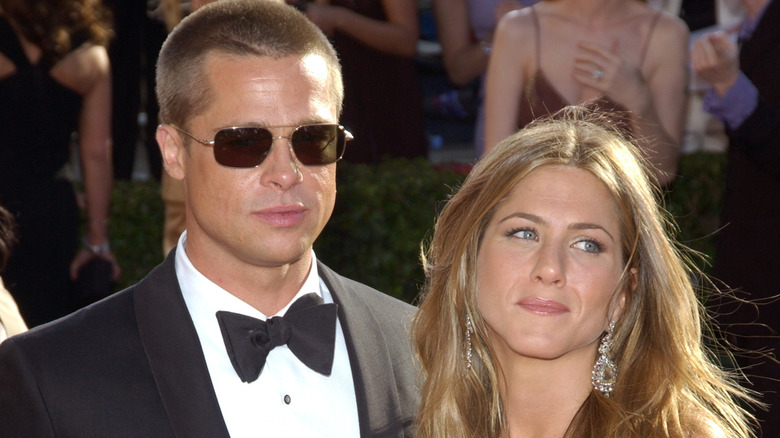 Shutterstock
Despite Jennifer Aniston and Brad Pitt's messy history and dramatic divorce, the pair harbor no bad feelings towards one another. In fact, Aniston recently opened up about her current relationship with Pitt during an interview with Howard Stern this week, per Page Six. During the interview, Aniston opened up about working with Pitt when the two joined an A-list cast for a table read of "Fast Times at Ridgemont High," where they even shared a steamy scene via the zoom charity event. "It was absolutely fun. Brad and I are buddies, we're friends, and we speak, and there's no oddness at all, except for everyone that probably watched it and was wanting there to be, or assumed there to be," Aniston said. "We had fun, and it was for a great cause, [Sean Penn's nonprofit] CORE," she added.
Aniston previously proved her love for her ex-husband back in 2020 when she was spotted bumping into Pitt during the SAG Awards. The two shared a hug and were photographed smiling widely at each other as they had a conversation. The actor was also reportedly in attendance at Aniston's star-studded 50th birthday party in February 2019 (via People Magazine). It appears that Aniston has completely moved on from her divorce with Pitt, and doesn't mind calling him her friend more than 15 years after their split.