Britney Spears Has Some Shocking Thoughts On Paris Hilton's Abuse Claims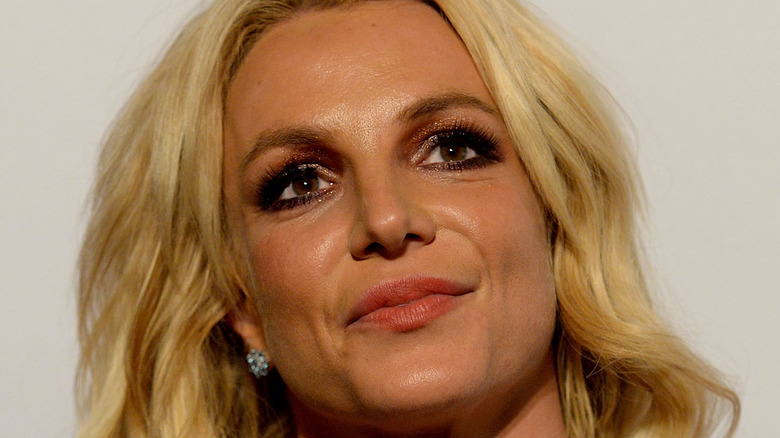 Scott Dudelson/Getty Images
In August 2020, Paris Hilton alleged that she experienced horrendous physical and mental abuse as a teen at a boarding school in Utah. "It was supposed to be a school, but [classes] were not the focus at all," she told People. "From the moment I woke up until I went to bed, it was all day screaming in my face, yelling at me, continuous torture."
Hilton would further elaborate on her experiences in the YouTube Originals documentary "This Is Paris," before taking action against Provo Canyon School in October 2020 by setting up a petition to close the school as well as picketing the institution with hundreds of other survivors. "When I was there, I was physically, psychologically, emotionally abused on a daily basis ... so I'm using my platform to make a difference so this doesn't happen to any other children," Hilton said during an appearance on "Good Morning America."
Per Vanity Fair, Hilton received support from many people, including fellow Provo Canyon School alum Kat Von D. Britney Spears, however, revealed that she didn't believe her close friend at the beginning, and it was because of her reaction that she didn't want to speak out about her own issues.
The Hilton family fully supports Britney's claims about her conservatorship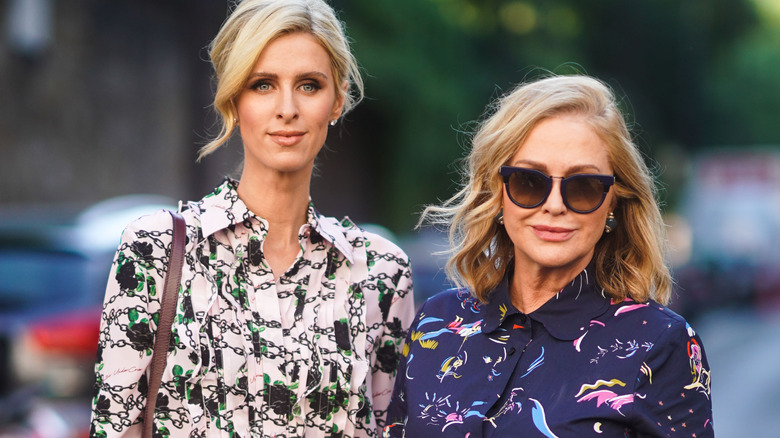 Edward Berthelot/Getty Images
"It's embarrassing and demoralizing what I've been through. And that's the main reason I've never said it openly," Spears explained during her first court appearance relating to her 13-year conservatorship (via Forbes). "And mainly I didn't want to say it openly because I honestly don't think anyone would believe me."
Describing herself as an "outsider" to Hilton's situation at the time, Spears said that she initially "didn't believe any of it." This made her feel that if she doubted the experiences of a close friend, no one would believe her if she revealed what was really going on with her conservatorship. "That's why I didn't want to say any of this to anybody, to the public, because I thought people would make fun of me or laugh at me and say, 'She's lying. She's got everything. She's Britney Spears'," the singer said. "I'm not lying. I just want my life back. And it's been 13 years and it's enough."
Hilton has yet to react to Spears's comments, but her mom, Kathy Hilton has, as well as her sister, Nicky Hilton. During an appearance on "Watch What Happens Live," host Andy Cohen asked his guests what they thought of what the singer said. At first, they didn't know what he was referring to, but once he explained Kathy described her as "such a sweet girl, and a good girl" while Nicky said that Spears "should know that we believe her" before shouting "Free Britney!"