Jamie Lee Curtis Reveals What It Was Like To Grow Up In A Famous Family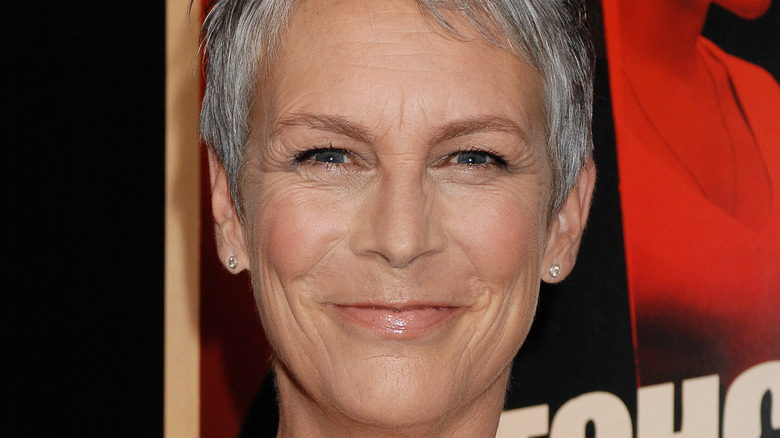 Shutterstock
Jamie Lee Curtis has created an illustrious career for herself. She's collected an impressive number of awards, including a Golden Globe, People's Choice, and BAFTA (via TV Guide). She's appeared in countless films — blockbusters and cult classics alike. She's even become the face of Halloween due to her starring role in a handful of scary movies. Ironically, however, she told The New Yorker in 2019 that she hates horror films, and is frightened of "loud noises" and "suspense."
But did you know that a part of her having such a distinguished career (at least to start with) was actually being born into a pretty famous family? That's right — her parents are actors Tony Curtis and Janet Leigh. The height of their careers occurred predominantly in the 1950s and 1960s, making them two of the biggest stars from the Golden Age of Hollywood. Tony Curtis was perhaps best known for working alongside Marilyn Monroe in "Some Like It Hot," while Janet Leigh is the incredibly iconic Marion Crane from Alfred Hitchcock's "Psycho" — you know, the one screaming in the shower (via Honey).
Fame wasn't always easy for Jamie Lee Curtis' parents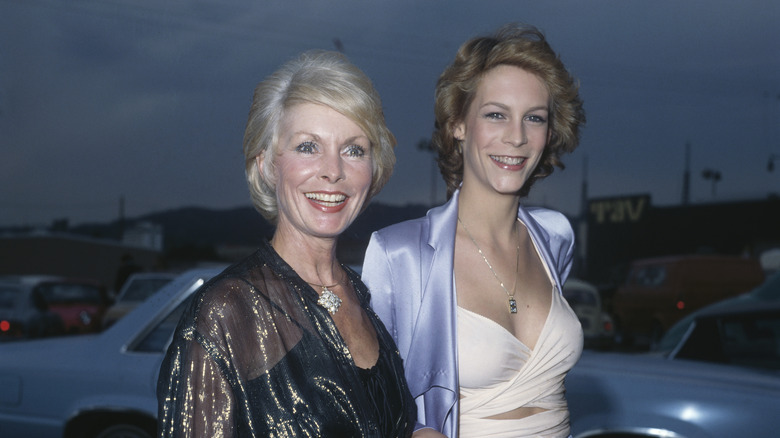 Michael Ochs Archives/Getty Images
Growing up with famously cool parents must be a pretty great experience, right? Well, according to Jamie Lee Curtis, while it had its benefits, it actually came with more challenges than one would imagine. In an interview with People, Curtis recalled what it was like growing up with a famous family, explaining, "I'm the child of movie stars. I watched my parents get face lifts and neck lifts."
She explained the challenge of watching her parents' acting opportunities slowly disappear over the years, but the fame remain the same. "And the contradiction of a lot of fame, but not a lot of work, is really hard to navigate for people," Curtis added. "Very hard to be famous but not be doing the thing that made you famous. And that for the rest of your life, you're famous for something you did a long time ago, and you chase that attention."
Jamie Lee Curtis has remained relevant for decades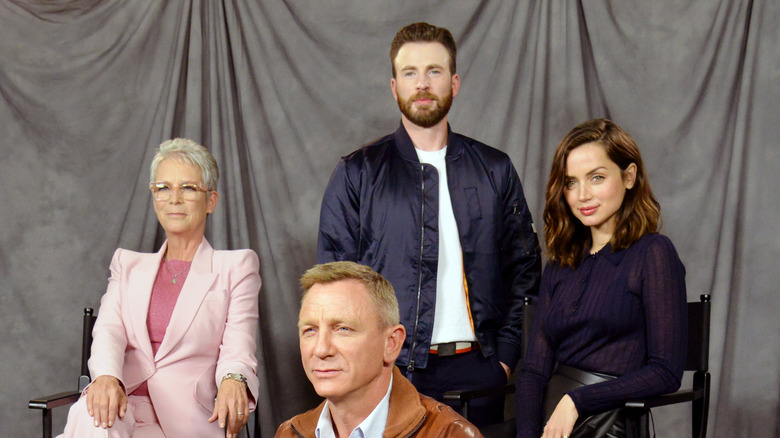 Chelsea Guglielmino/Getty Images
Jamie Lee Curtis is perhaps best known for her iconic role as Laurie Strode in 1978's "Halloween," a film that put the young actress on the map. In fact, it's in the top 25 of highest-grossing horror movies and firmly occupies a place in classic horror (via Forbes). But Curtis has done much more than rely on her first feature film role. Indeed, she's continued to act and remained relevant through the decades since, appearing in the "Halloween" sequels and displaying her comedic chops in 1988's "A Fish Called Wanda." More recently, she's appeared in TV's "Scream Queens" and feature film "Knives Out" (via IMDb).
Speaking on what it was like growing up with famous parents and as a famous person herself, she said to People, "I wanted to be mindful, as the daughter of stars. And so, I was hedging my bets, 'cause I don't want to be the person pining away for work and not getting it. It's humiliating and it's a hard business. It's all about what you look like."
You can catch Curtis in the third installment of the new trilogy, "Halloween Ends," scheduled for October 2022, per Too Fab.