How Britney Spears' Dad Reacted To The Bombshell Revelations About Her Conservatorship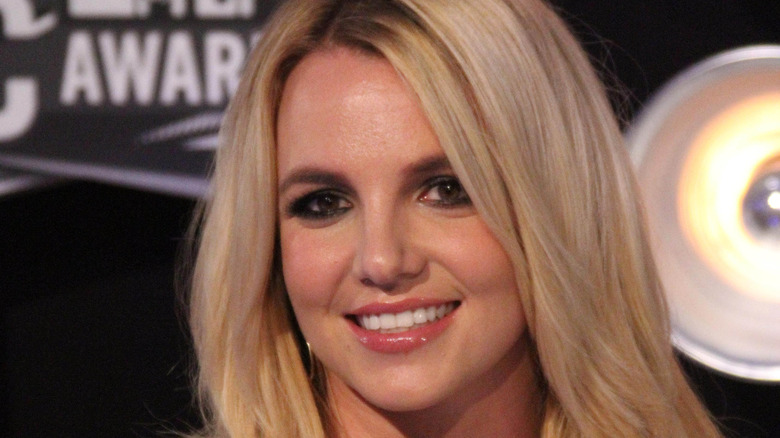 Shutterstock
Britney Spears spoke out during a court hearing regarding her conservatorship on June 23 (via Us Weekly). During the hearing, Britney made bombshell claims against her father, Jamie Spears, who has controlled the conservatorship for over a decade, per E! Online. Britney revealed that she wanted to end the conservatorship, and even admitted that she felt "enslaved" by her father throughout this process.
"I just want my life back. It's been 13 years and it's enough," Britney told the court, adding that her family "did nothing" as her father controlled her life. "It's enough and it makes no sense at all. ... I'm done. I want to sue my family, to be totally honest with you. I'm so angry I can't sleep, and I am depressed," she said. "He loved the control he had over me, 100,000 percent. I truly believe this conservatorship is abusive," Britney declared. "I want to be heard ... I want changes and I want changes going forward. I deserve changes," the "Lucky" singer added. Not long after Britney spoke out against her father, Jamie, reacted to his daughter's harsh words and accusations against him in a brief statement via his attorney, Vivian Thoreen.
Jamie Spears says he's sorry for Britney's struggle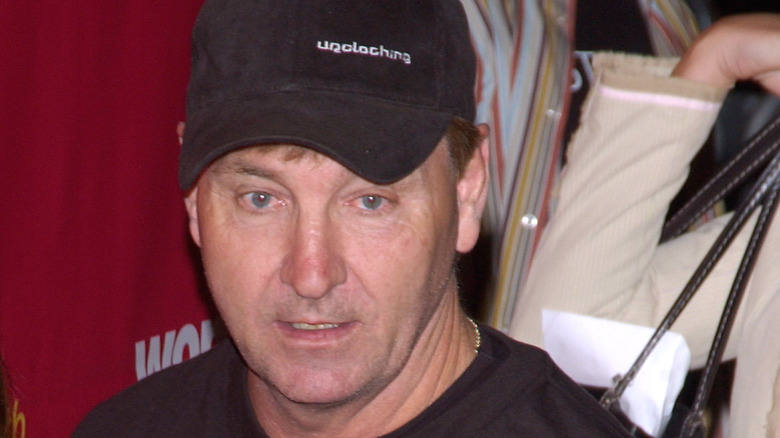 Shutterstock
According to Us Weekly, following the explosive statements that Britney Spears made during her conservatorship hearing on Wednesday, her father, Jamie Spears, gave a quick response. "He's sorry to see his daughter suffering in so much pain," Jamie's attorney Vivian Thoreen said. In addition, Gladstone Jones, who represents Britney's mother, Lynn Spears, revealed that his client was a "very concerned mother" when it comes to Britney's wellbeing.
Back in March, Thoreen gave a much longer explanation of how Jamie is feeling amid the conservatorship battle, saying, "[Jamie] would love nothing more than to see Britney not need a conservatorship. Whether or not there is an end to the conservatorship really depends on Britney. If she wants to end her conservatorship, she can file a petition to end it," the lawyer stated, per CNN. 
"Like any parent, he doesn't always see eye-to-eye on what Britney may want. Jamie unquestionably loves Britney, and he misses her very much. But he also respects her, and he wants to give her autonomy and space. And as I've said before, like any other family, there are ups and downs. So, Jamie is respectful of Britney's space, and he is also respectful of her attorney's request that he not contact her. But the key is Britney knows that she can contact her daddy anytime and that he will be there for her. Whether or not there's a conservatorship, Jamie will love Britney," Thoreen added. For now, all eyes will be on the situation as fans continue to rally behind the Free Britney movement.